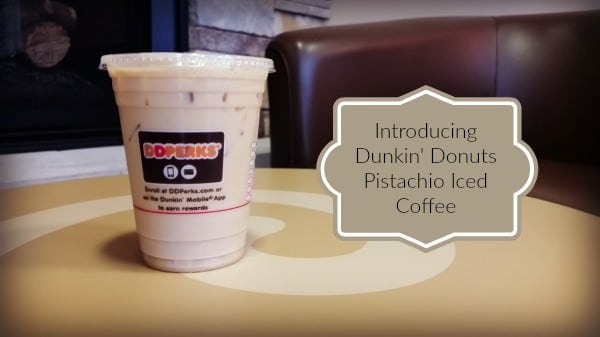 Do you have a routine of drinking a cup of coffee in the mornings? A lot of us associate that warm (or cold, if you prefer iced coffee) beverage with a sense of routine, familiarity, and sometimes even comfort. Dunkin' Donuts knows that we rely on our caffiene and so they offer a familar menu available all year long with flavors such as Mocha, Blueberry, French Vanilla, Cinnamon, and more.
However, Dunkin' Donuts knows that it is fun to change things up every now and then and so they introduce new flavors several times a year. They launched three brand new flavors inspired by ice cream from Baskin-Robbins a few weeks ago: Butter Pecan, Cookie Dough, and Pistachio, which I was able to taste test last weekend.
While out of town visiting my sister and brother-in-law, I stopped into the Dunkin' Donuts right across the street and ordered a Pistachio Iced Coffee. When I think of pistachio I think of the ice cream and a strong flavor, but it blends so well with the coffee that I was really surprised. They compliment each other very well! The roasted pistachio flavor isn't overwhelming but offers a little something extra to your drink. If you grew up as a fan of pistachio ice cream then this coffee will soon become one of your favorites!
Once I got to my sister's house I just HAD to pour my drink out into smaller cups so my family could both enjoy it as well. My brother-in-law was a huge fan of it and said that as someone who drinks a lot of iced coffee, the Pistachio Iced Coffee from Dunkin' Donuts hits the spot.
Dunkin' Donuts is the perfect place to pop into or drive thru when you're needing a delicious meal or a cup of your favorite caffeine. They have a versatile menu, including a breakfast menu, that is available day or night, so that no matter what your schedule in life, you can enjoy some Dunkin'. These brand new flavors that are inspired by Baskin-Robbins are available all spring in your choice of hot or iced coffee, latte, or macchiato – – so make sure to head to your local Dunkin' Donuts to give them all a try – especially the Pistachio!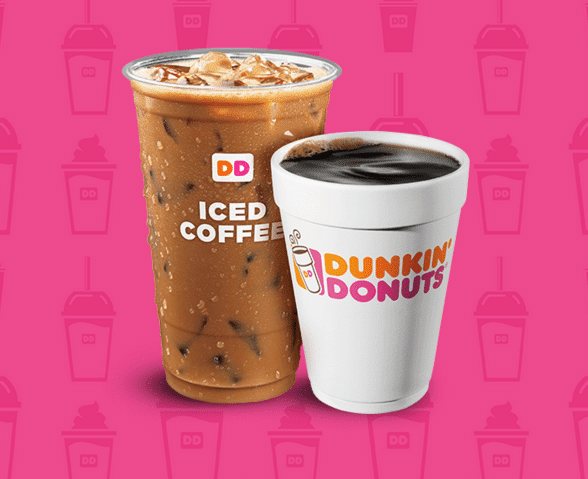 Want to stay up-to-date on all the latest at Dunkin' Donuts? Check out their web site and follow them on all their social channels:
Dunkin' Donuts on Facebook
Dunkin' Donuts on Twitter
Dunkin' Donuts on Instagram