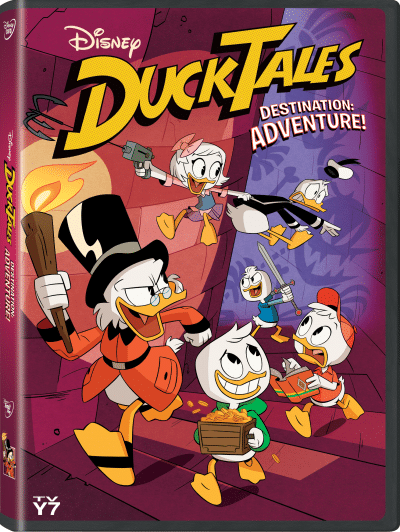 Those of us who grew up in the '80s can remember the original DuckTales series with the wacky Huey, Dewey and Louie. In 2017 Disney brought the series back with all-new adventures for a new generation of viewers! Now you can bring home the fun with Disney's DuckTales: Destination Adventure! available on DVD June 5th!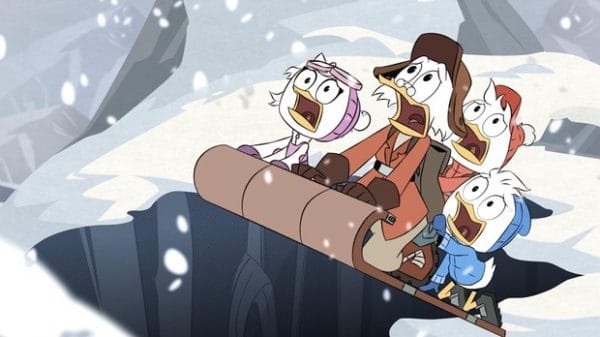 An ancient tomb in Toth-Ra, the mountain peak of Mt. Neverrest, a vacation island for Greek gods…global expeditions await! Thanks to Huey, Dewey, Louie and Webby, trillionaire Scrooge McDuck is back in action, leading the way to death-defying exploits stretching all the way from Duckburg to legendary destinations around the world. Let the greatest family adventures begin!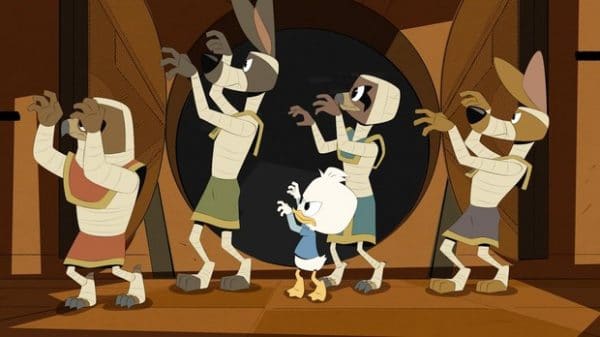 The voice cast includes David Tennant as Scrooge McDuck, Danny Pudi as Huey Duck, Ben Schwartz as Dewey Duck, Bobby Moynihan as Louie Duck, Kate Micucci as Webbigail (Webby) Vanderquack, Beck Bennett as Launchpad McQuack, Toks Olagundoye as Mrs. Beakley, and Tony Anselmo as Donald Duck. Lin-Manuel Miranda guest-stars as Fenton Crackshell-Cabrera, aka Gizmoduck, in one episode.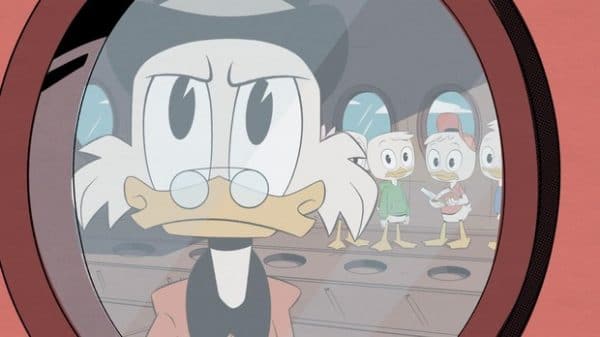 Episodes in Disney's DuckTales: Destination Adventure! include:
The Beagle Birthday Breakout!
The Living Mummies of Toth-Ra!
The Impossible Summit of Mt. Neverrest!
The Spear of Selene!
The Missing Links of Moorshire!
Beware the B.U.D.D.Y. System!*
And a BONUS two classic DuckTales episodes: New Gizmo-Kids on the Block and Ducky Mountain High!
DuckTales Gift Ideas
Got a DuckTales fan to shop for? Here are some fun DuckTales Gift Ideas to brighten their day!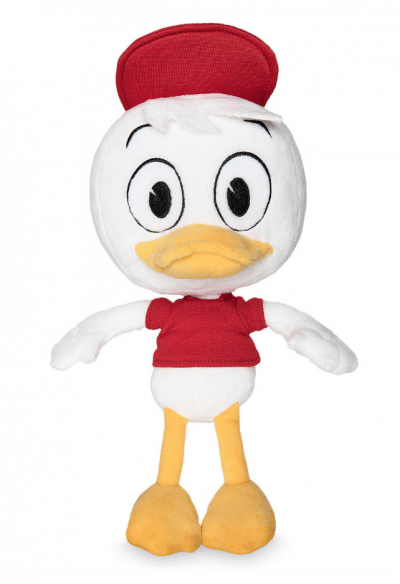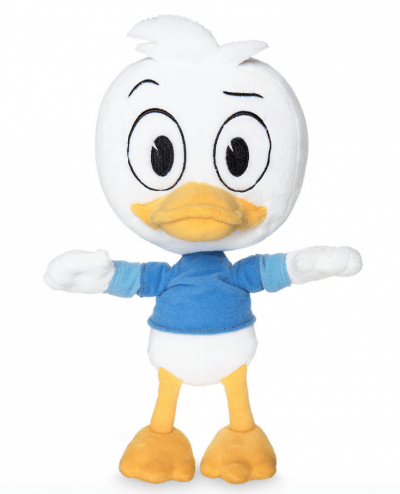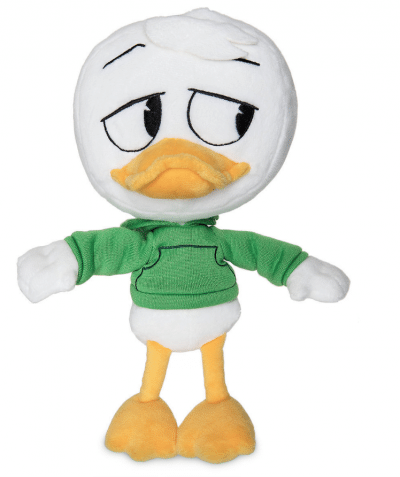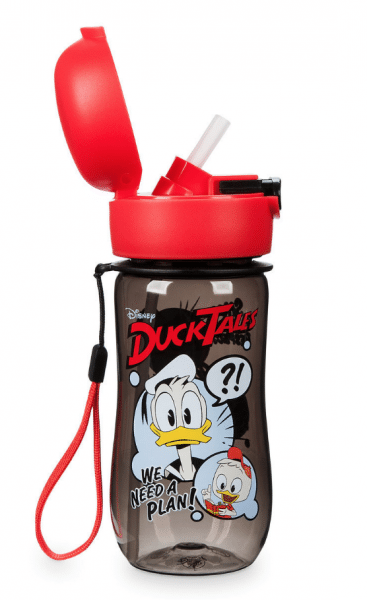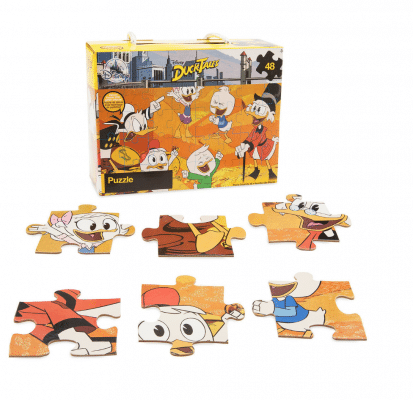 And now you have a chance to win all of these fun DuckTales gifts. For your opportunity, just enter our DuckTales giveaway below!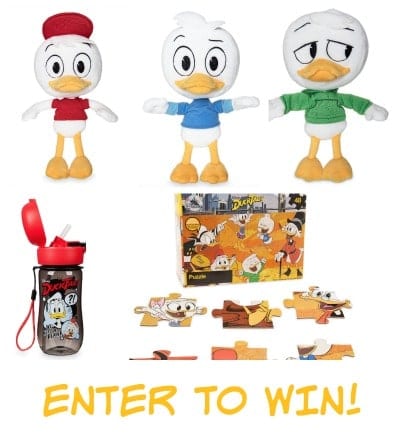 Reader Giveaway: One lucky Thrifty Jinxy reader will win a DuckTales Destination Adventure Kit including a Huey Plush, Dewey Plush, Louie Plush, DuckTales Canteen, and DuckTales Deluxe Puzzle. To enter, just complete the entry form below by 11:59 pm ET on 6/11/18. Good luck!
DuckTales: Destination Adventure! Giveaway