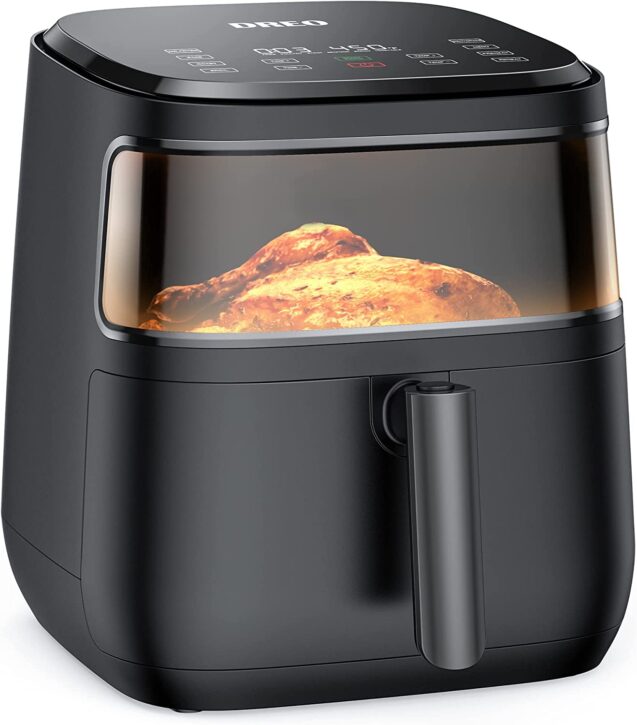 If you haven't embraced the air fryer craze, it's time to start. An air fryer is a fascinating countertop appliance that gives you evenly heated, deliciously crispy food.
Ever had the frustrating experience of eating food that's been heated in a microwave? You know that there can be spots that are hotter than others. So frustrating! That's not the case with a quality air fryer.
And if you love the texture and taste of deep-fried food but can't fit the calories and fat into your nutrition plan, an air fryer is a great way to get that perfect crispy crunch.
The Dreo Air Fryer is a user-friendly countertop appliance that makes a great addition to your kitchen! Its sleek, ergonomic design will fit right into your kitchen.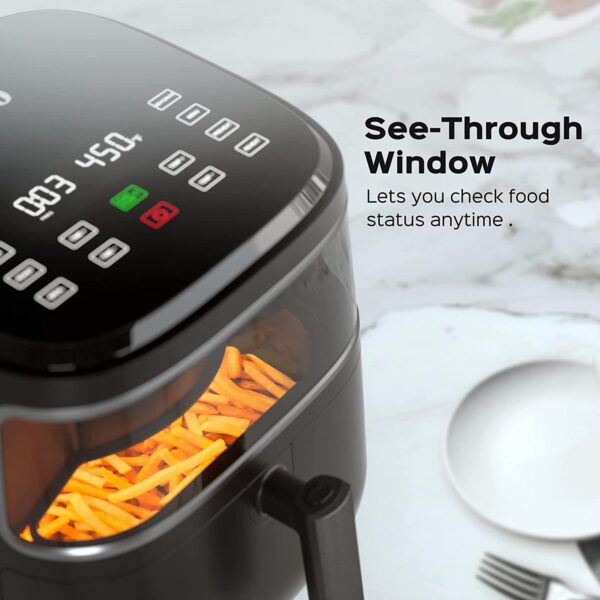 And it has a fun feature many other air fryers don't – a transparent viewing window that lets you peek at your food while it's cooking!
Plus, the Dreo Air Fryer has a temperature range of 100°F – 450°F, which is a maximum temperature of 50°F higher than many other brands. The 360° hot air circulation will heat your food evenly – no cold or extra hot spots!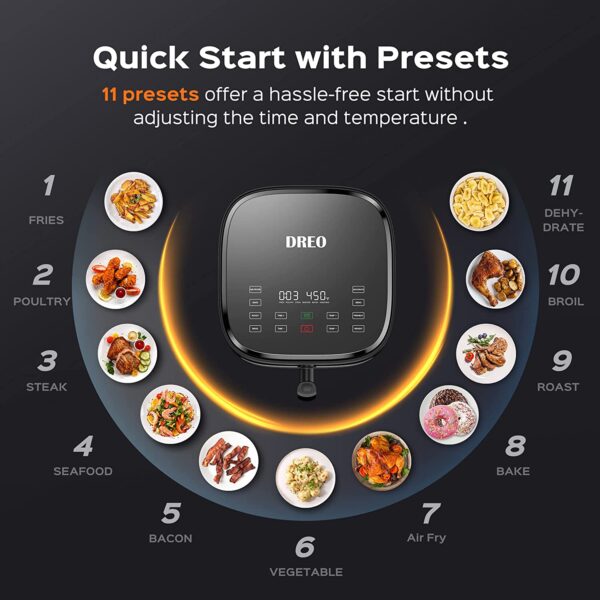 With five different cooking modes and six presets, you can easily find the function that you need for whatever you decide to make in your air fryer. Want to make yogurt, dry fruit, or even roast a steak? All of these are possible.
The Dreo Air Fryer also comes with a free cookbook that covers appetizers, desserts, entrees, side dishes, and snacks so you can start using your air fryer to make your family's favorites.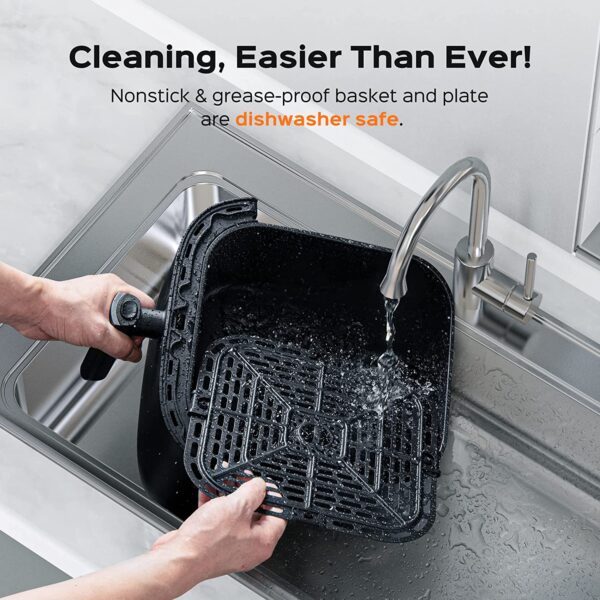 When you're ready to clean your air fryer's plate, it's easy to do so as it has BPA-free coating for a non-stick surface. Plus, the basket is dishwasher-safe for added convenience.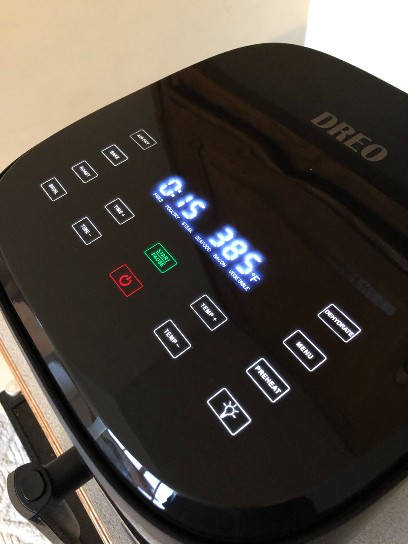 I love that the Dreo Air Fryer is so easy and quick to set up. It was so simple to get it up and running, even for an air fryer newbie like me! We like to use it to reheat food, cook chicken nuggets in a jiffy, and give chicken wraps a little extra heat and crunch. Yum!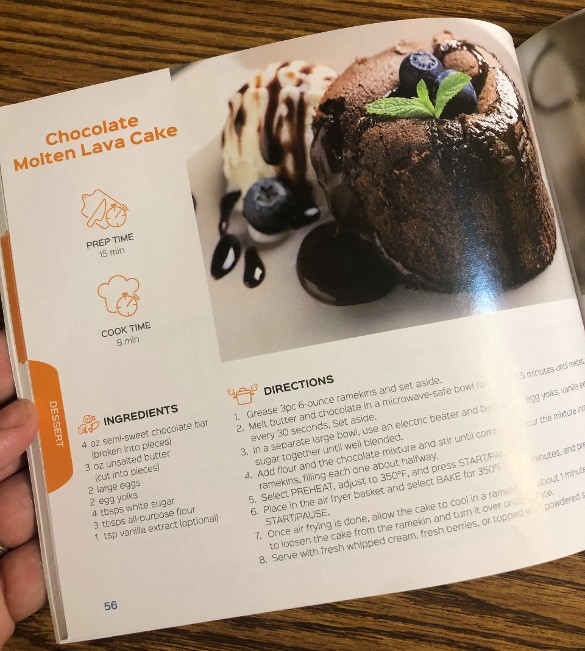 Not sure what to make in your air fryer? The Dreo Air Fryer comes with a cookbook that includes 100 recipes for everything from breakfast to dinner to snacks to desserts and everything in between. My son made the churros recipe today and it was perfect!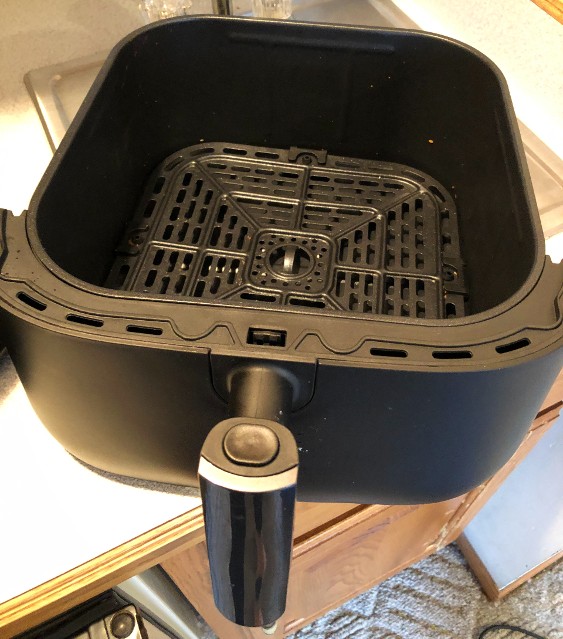 The holidays are approaching, which makes it a great time to party! This air fryer is perfect for whipping up batches of goodies for a crowd. Or you can bless someone by giving it as a gift – get yours HERE!
Dreo Air Fryer Discount:
Right now the Dreo Air Fryer is on sale for $12 off on Amazon! Watch for price drops around Black Friday and closer to the holidays, too!