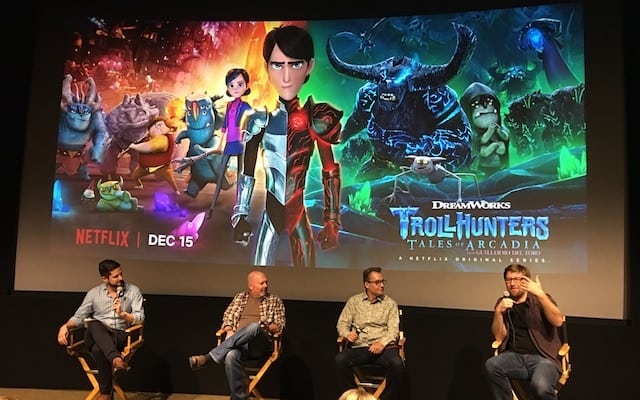 Get ready Trollhunters fans, DreamWorks Trollhunters Part 2 premieres Friday, December 15th, exclusively on Netflix! Last week I had the chance to visit DreamWorks Animation Studios to meet with the creators of Trollhunters and get a sneak peak at the new season. It's action packed and full of fun! I love that Claire is going to be seeing a lot more action this season. (She's my favorite!) There are also new adventures with new characters, including one voiced by Mark Hamill! You definitely won't want to miss this season!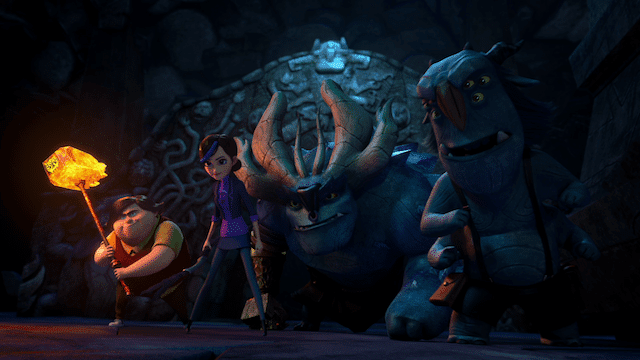 About DreamWorks Trollhunters Part 2:

In Part 2 of the epic saga DreamWorks Trollhunters, ordinary teen-turned-Trollhunter Jim Lake Jr. faces new challenges in his continued battle to protect his hometown of Arcadia and the fantastical Troll world he inherited. Jim's risky decision to enter the Darklands unearths startling discoveries, forcing him and his friends to face gripping consequences as they race to end the battle against evil.
This global family viewing event from acclaimed filmmaker Guillermo del Toro will bring viewers of all ages together, debuting only on Netflix, Friday, December 15.
Part 2 features new voices Mark Hamill, Lena Headey and David Bradley, who join Kelsey Grammer in his Emmy-winning role as Blinky, Steven Yeun (Steve), Anjelica Huston (Queen Ursurna), Jonathan Hyde (Strickler), Amy Landecker (Barbara) and Charlie Saxton (Toby). The late Anton Yelchin, who completed recording through Part 2, voices the lead role of Jim Lake, Jr.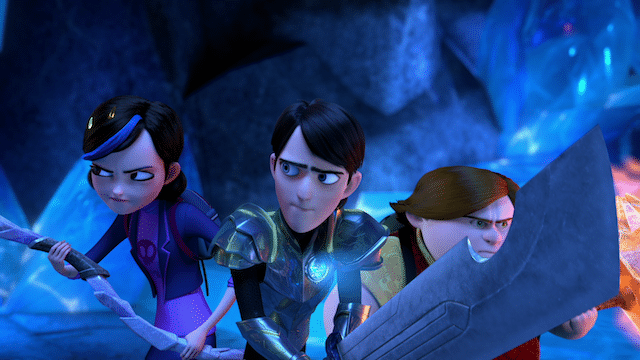 The Netflix original series premiered on Dec 23, 2016, with the first-ever 26-episode debut, which lead the Creative Arts Daytime Emmys with six wins, more than any other program, including writing for an animated program (Marc Guggenheim), directing (Rodrigo Blaas, del Toro), casting (Ania O'Hare, Mary Hildalgo) and a voice acting win for Grammer.
DreamWorks Trollhunters is created and executive produced by del Toro with Marc Guggenheim (Arrow, Legends of Tomorrow), Rodrigo Blaas (Alma) and Chad Hammes (Dragons: Race to the Edge) and Christina Steinberg (Rise of the Guardians) serving as executive producers. Dan Hageman (The Lego Movie, Ninjago) and Kevin Hageman (The Lego Movie, Ninjago) serve as co-executive producers.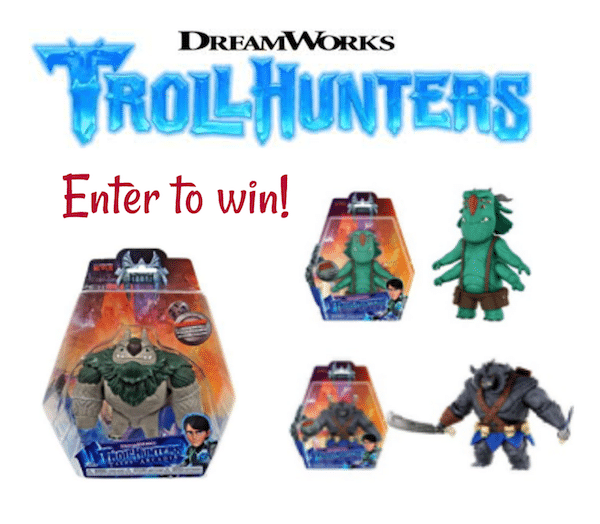 Reader Giveaway:

We are hosting a giveaway over on our Facebook page for one lucky winner to receive 3 Trollhunters: Tales of Arcadia Funko Figurines!  Visit us on Facebook HERE to enter! Good luck!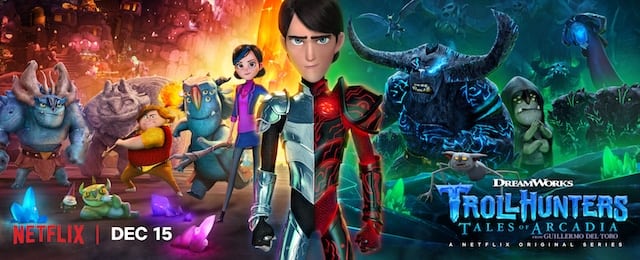 Trollhunters Book

Funko – Dreamworks Trollhunters Tales of Arcadia – JIM – 3 3/4 Inch Fully Posable Action Figure

Trollhunters: Season One

POP! Television 466: Trollhunters- Jim (Armor) & Gnome POP Vinyl Figure

Trollhunters 2018 Wall Calendar

2017 NYCC Exclusive Pop! – Television: Trollhunters – Jim with Red Armor with NYCC Sticker

Bular: Funko POP! TV x Trollhunters Vinyl Figure + 1 American Cartoon Themed Trading Card Bundle [#471]

AAARRRGGHH!!!: Funko POP! TV x Trollhunters Vinyl Figure + 1 American Cartoon Themed Trading Card Bundle [#470]

Welcome to the Darklands (Trollhunters)