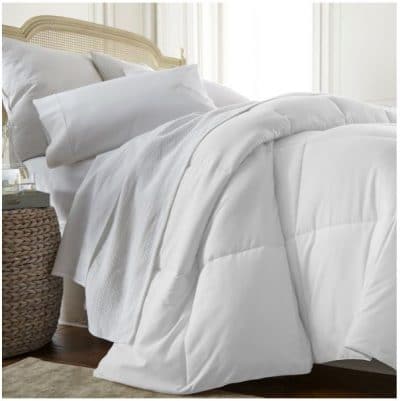 I love to curl up under a nice cozy comforter…however, my husband has allergies so down comforters are out for us. We used to have one along with a duvet cover and while we loved the feel of it, my husband didn't love all the sneezing. Plus, those down feathers got everywhere!
Right now you can get a really great deal on these luxury down alternative comforters on Jane.com. They come in sizes Twin to King and are available in six different colors. Even better, these are on sale for only $29.99 with free shipping – that's 75% off the retail price!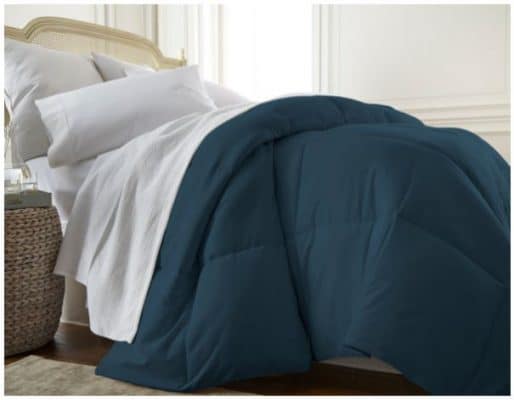 The perfect comforter to keep you cozy every month of the year. The All-Season Down-Alternative comforter from the Simply Soft Collection features the perfect loft and down-like feel to keep you warm and toasty while you sleep. Designed for healthy living and 100% hypoallergenic for allergy sufferers, this luxury comforter presents a quality alternative to down with incredible loft and end to end baffle-box construction. Prevents fiber from shifting, eliminating the need for regular fluffing.
Head over to Jane.com to get this great deal!