Right now you can get a starter box from the wildly popular Dollar Shave Club for only $5!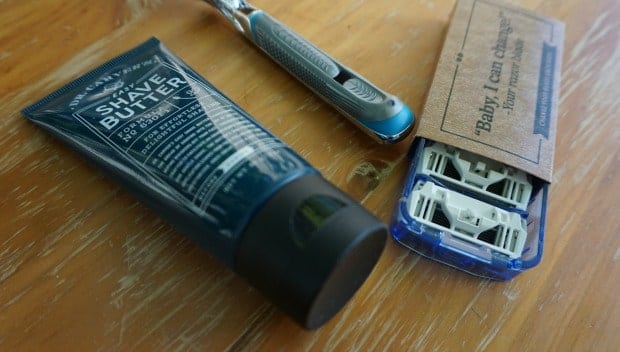 Sometimes when we hear "Dollar" in something's title (Whether it be a product, store, etc.) we think "discount" or less than top quality. Let me tell you right now to wipe that thought out of your head!
Dollar Shave Club opened its virtual doors in 2011. It provides members with a wide variety of high-quality grooming aids including shaving supplies, hair styling options and shower products.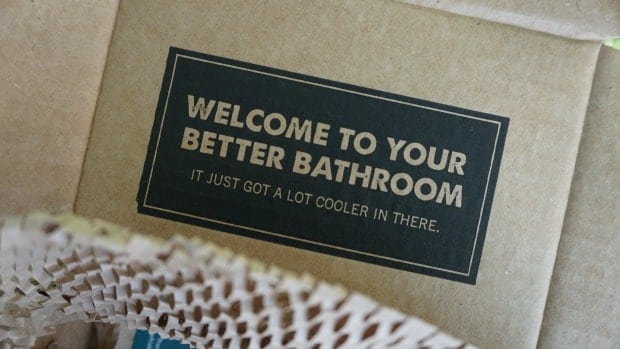 Today, I want to talk to you about Dollar Shave Club's current promotion. Join today and receive your first month's Starter Box for just $5, which reflects a $10 savings. You'll receive the following items, delivered directly to your door.
4 Executive Cartridges
1 Executive Handle (weighty, not chintzy)
Dr. Carver's Shave Butter (one tube)
After the first month, replacement blades are delivered to you, based on the schedule you specify. Depending on the type of razor blade you choose, the cost is between $3 and $9 a month. Cancel your membership at any time.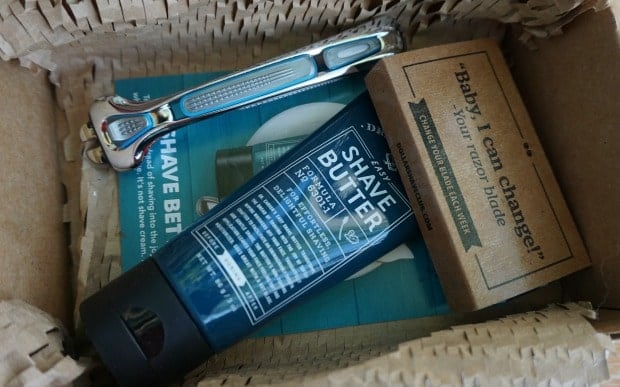 Let me take a minute to tell you how much I like Dr. Carver's Shave Butter, a huge step up from the shaving cream available at the grocery store. It's transparent, which means you can see exactly what and where you're shaving. It doesn't clog your razor blade or your pores. Better yet, the butter is made with gentle ingredients and never tested on animals.
If you hate shaving with a dull blade or trying to decide between tons of expensive shaving supplies when you shop, Dollar Shave Club is perfect for you. Seriously, how many times have you cut yourself with a dull blade? It isn't pretty, is it?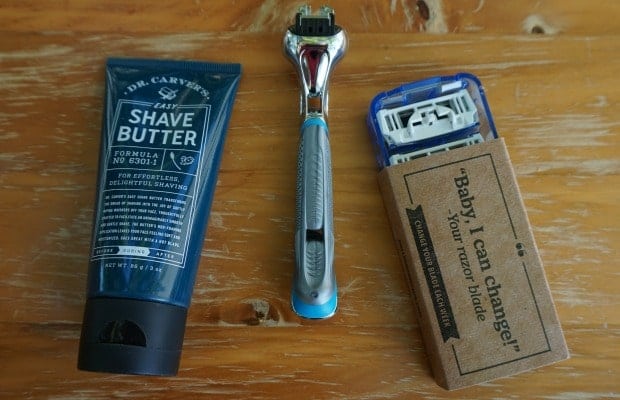 Come to think of it, these little kits would make ideal stocking stuffers. After all, it's never too early to start your holiday shopping! You can plan ahead for other holidays too like birthdays, anniversaries – you name it!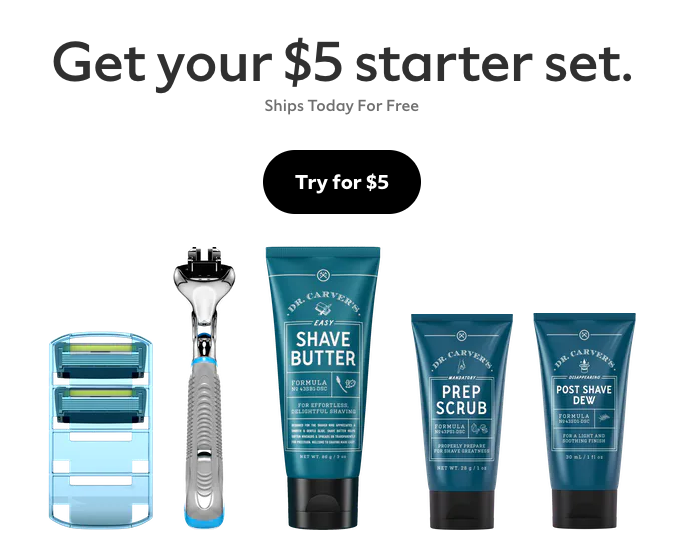 So, if you or someone you know is looking for a game-changing shave… there's no better time to take advantage of this Dollar Shave Club $5 Starter Box offer. If you decide it's not for you, simply cancel your membership in a few easy clicks. You have nothing to lose and smoother skin to gain. Don't forget the money you save in the process. What could be better than that?