This DIY Swirl Vase craft project is fun and easy to do! It makes a beautiful homemade gift idea using any glass container and paint.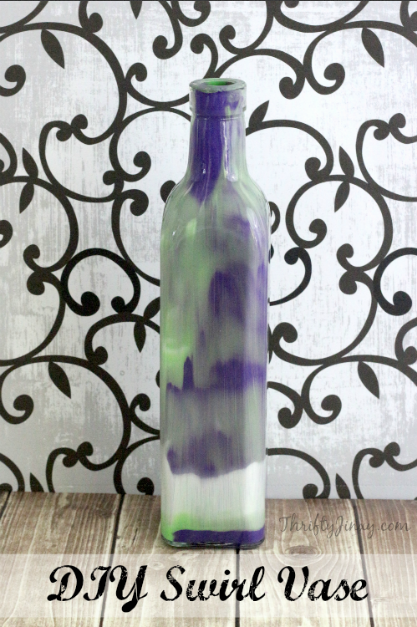 You can choose the colors of paint you use to coordinate with a room, choose the gift recipient's favorite colors, or just use whatever you have on hand.
You can also make this in any size glass container you would like. You can use mason jars to make handy catch-all containers, or use a small glass bowl to make a jewelry holder. Just have fun and get creative!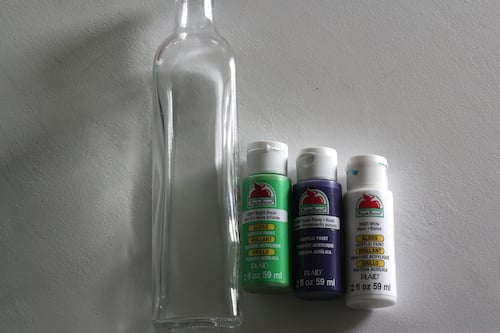 DIY Swirl Vase
Supplies:
Glass Jar or container
Acrylic Paint
Water
How to Make a Swirl Vase with a Glass Bottle and Paint:
If acrylic paint is older or thick, add a few drops of water to help thin it out so that it swirls better. Be sure to not add too much so that it still adheres to the glass.
Add a few drops of each color of to the jar and start to slowly tip and swirl the jar so that the paint covers the entire surface. Add more paint as needed.
Allow the excess paint to drain out by placing the container upside down for 5-6 hours.