Decorate for Fall or prepare the perfect little seasonal gift with this DIY Autumn Spice Potpourri Jars craft!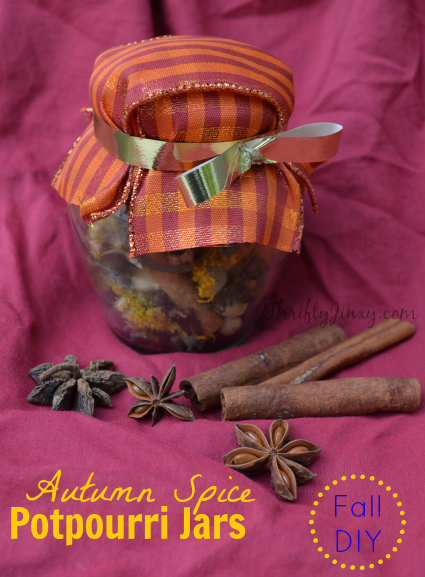 It's fall! That means pumpkins, apples, spices and turning leaves. You can celebrate the season by making this DIY Autumn Spice Potpourri Jars Craft!
It makes a great hostess gift for a fall festival party or Thanksgiving dinner. It also works as a teacher gift or just to decorate your own home!
To amp up the scent of the jar you'll want to add essentials oils. If you're going for just the cuteness factor, then just stick with the flowers and spices!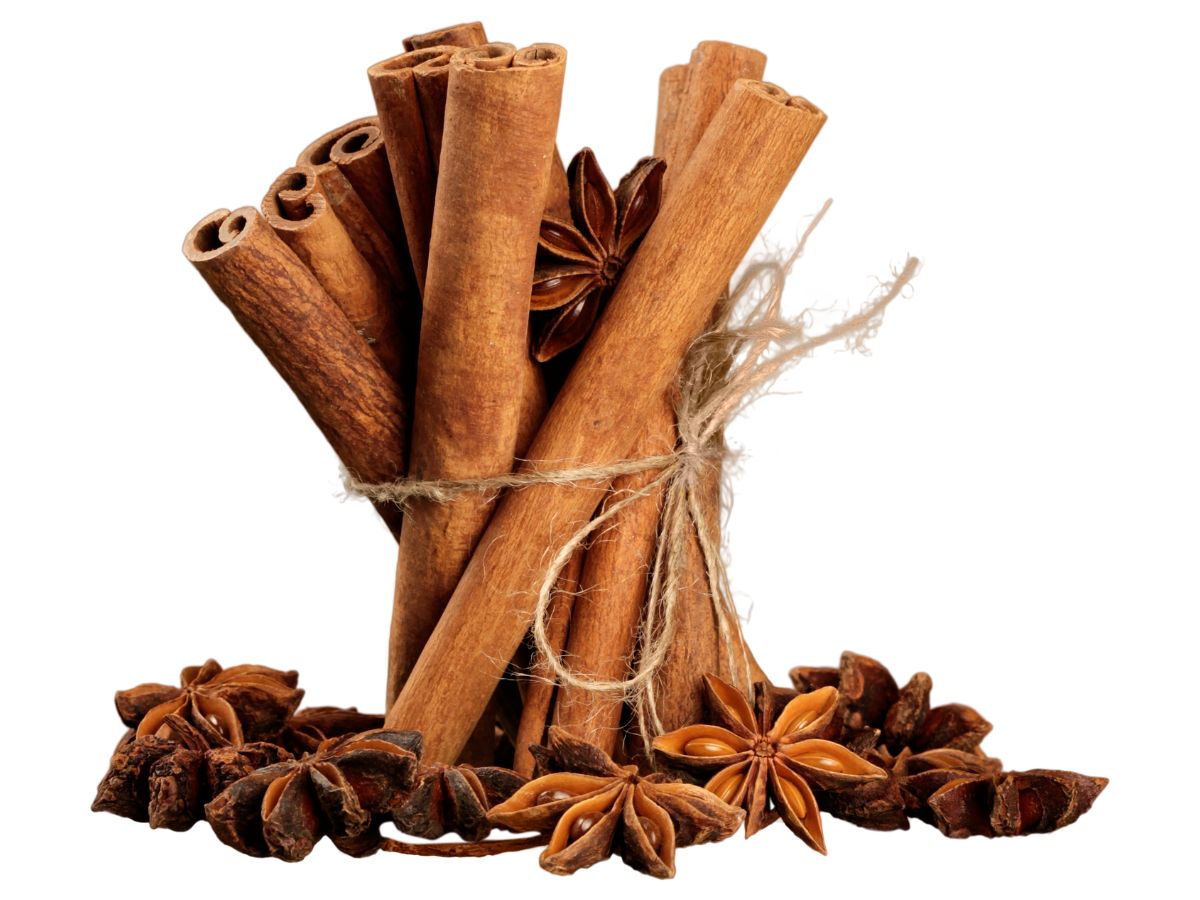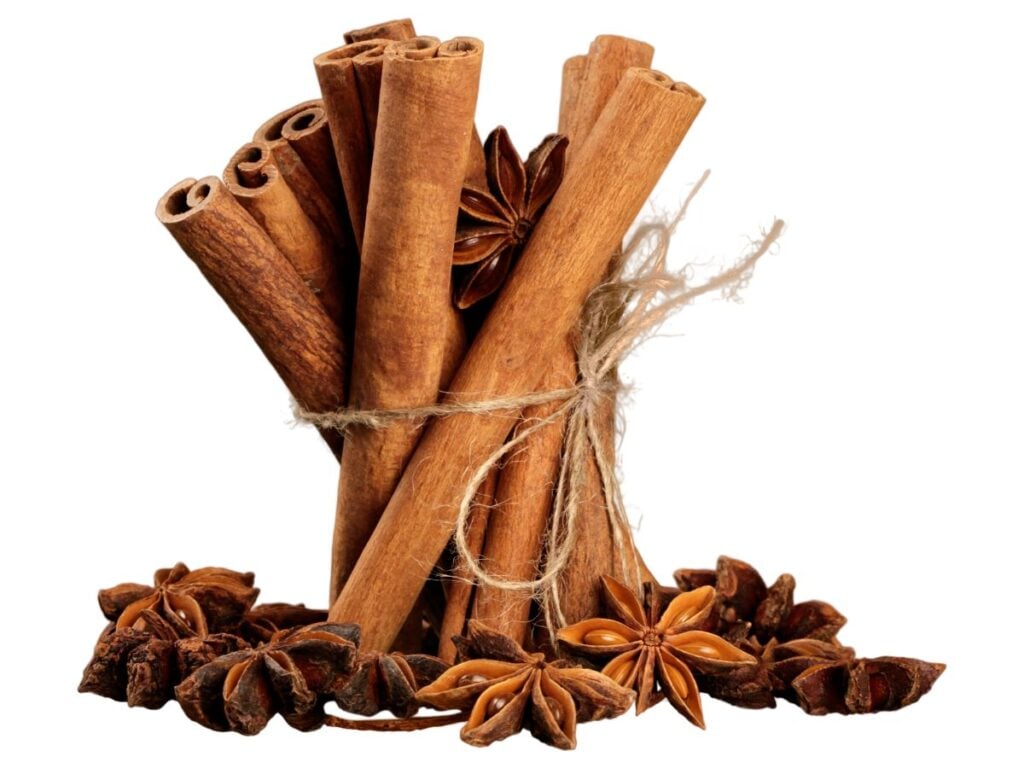 DIY Autumn Spice Potpourri Jars Craft
Supplies:
Small Jar
Dried Fall Flowers
Whole Spices
Cinnamon Oil (optional)
Cotton Balls
Swatch of Fabric
Ribbon
Hot Glue (optional)
How to Make Autumn Spice Potpourri Jars:
Punch several holes in the lid of a small, clean glass jar (baby food jar, honey or jelly jar). You can use a kitchen shears or else nail and hammer.
Fill the jar with a combination of dried fall flowers, such as marigolds, asters, mums, etc.
Add some whole aromatic spices – cinnamon sticks, whole cardamom, whole cloves, star anise.
For enhanced scent, you can add a drop or two of cinnamon oil. Cover the jar lid with a large cotton ball (or several smaller balls).
Then cover the cotton ball with a swatch of cloth in a vibrant fall color.
Tie in place with a bright ribbon.
If desired, use hot glue to hold ribbon in place.
Thanks to my mom, Roslyn, for making this craft!