Some of the most powerful movies are those based on a true story. While any film can be exciting and dramatic, it all seems heightened when in the back of your head you have the reminder that similar events truly happened! In this latest home release, Disney presents one of the greatest rescue stories ever told – THE FINEST HOURS, a heroic action-thriller based on the extraordinary true story of of the greatest small-boat rescue in Coast Guard history. This film is now available on Blu-ray Combo Pack, Digital HD, and Disney Movies.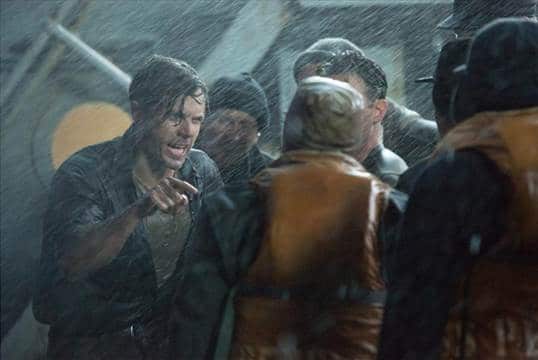 Based on the acclaimed non-fiction book of the same name by Casey Sherman and Michael J. Tougias, this heroic action-thriller tells the true story of the greatest small-boat rescue in Coast Guard history. In 1952, a massive winter storm strikes off the coast of Cape Cod, ripping a T-2 oil tanker in half and trapping more than 30 sailors inside its rapidly sinking stern. When word of the disaster reaches the U.S. Coast Guard, four men led by Captain Bernie Webber (Chris Pine) set out in a 12-seat boat on a daring mission to rescue the stranded men, braving freezing cold, 60-foot waves and hurricane-force winds, and guided by Webber's vow that "We all live, or we all die." Packed with thrilling, larger-than-life action and anchored in a belief in the strength of the human spirit, The Finest Hours is a triumph.
You can enjoy diving into the thrilling eye of the storm with bonus features included deleted scenes. We have a sneak peak at one of those here:
Other bonus features you will find included are:
AGAINST ALL ODDS: THE BERNIE WEBBER STORY – Visit the quaint and close-knit town of Chatham, and experience the events surrounding the most heroic Coast Guard rescue ever through the eyes of the people who witnessed them.
BROTHERHOOD – Cast members reflect on the bonds they forged during the shoot.
TWO CREWS – Chris Pine and Casey Affleck share insights into Bernie Webber and Ray Sybert, men who led their respective crews against all odds.
WHAT IS YOUR FINEST HOUR? – A Coast Guard member recounts an incredible rescue.
THE FINEST INSPIRATION: THE U.S. COAST GUARD Meet the people who put their lives on the line for others.
DELETED SCENES: A Desperate Idea and The Story of How They Met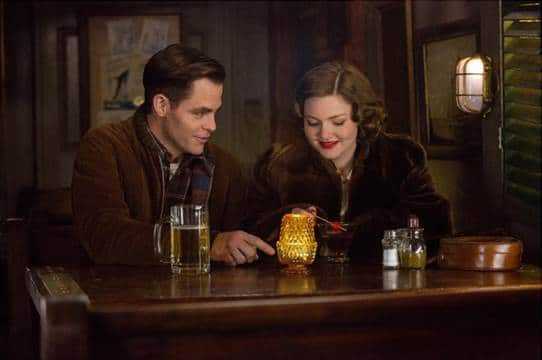 Starring Chris Pine (the "Star Trek" films), Academy Award® and Golden Globe® nominee Casey Affleck ("Interstellar"), Ben Foster ("3:10 to Yuma") and Eric Bana ("Lone Survivor"), THE FINEST HOURS makes its in-home debut packaged with a host of bonus features about the making of the movie and the remarkable true-life events that inspired it.
Reader Giveaway: One lucky Thrifty Jinxy reader will win THE FINEST HOURS on BluRay. To enter, just complete the entry form below by 11:59 pm on 6/13/16. Good luck!
The Finest Hours BluRay Giveaway