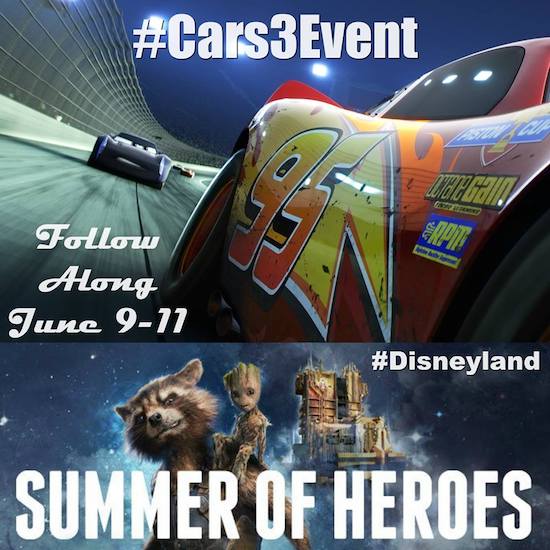 I'm super excited to announce that I'm heading to Disneyland this week for the red carpet premiere of CARS 3. I'm super excited about this one because while I love all of the Disney Pixar movies, the original Cars movie was Little R's VERY FAVORITE movie growing up and for a few years there it was cars-themed everything from clothing to toys to books to luggage – you name it. We even had a Cars themed birthday party! So the fact that there will be a brand new Cars movie is a big deal!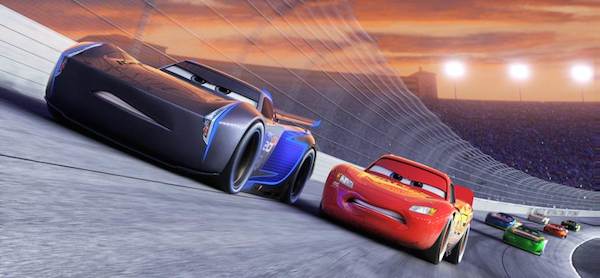 While I'm excited to be able to see the movie early and attend the premiere, I'm even more excited about the interviews we'll be doing. I have so many on this list that I'm totally pumped up to meet. Check it out:
Owen Wilson (voice of "Lightning McQueen")
Kerry Washington (voice of "Natalie Certain")
Cristela Alonzo (voice of "Cruz Ramirez")
Armie Hammer (voice of "Jackson Storm")
Nathan Fillion (voice of "Sterling")
Larry the Cable Guy (voice of "Mater")
Lea DeLaria (voice of "Miss Fritter")
Isiah Whitlock Jr. (voice of "River Scott")
Director Brian Fee
Producer Kevin Reher
About the Movie:
Blindsided by a new generation of blazing-fast racers, the legendary Lightning McQueen (voice of Owen Wilson) is suddenly pushed out of the sport he loves. To get back in the game, he will need the help of an eager young race technician, Cruz Ramirez (voice of Cristela Alonzo), with her own plan to win, plus inspiration from the late Fabulous Hudson Hornet and a few unexpected turns. Proving that #95 isn't through yet will test the heart of a champion on Piston Cup Racing's biggest stage!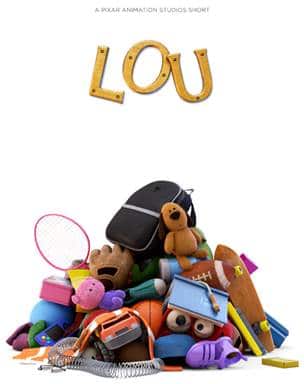 We'll also be interviewing Director Dave Mullins & Producer Dana Murray of LOU, Pixar Animation Studios' short film that debuts in theatres in front of CARS 3! Pixar makes the BEST short film and I can't wait to see it.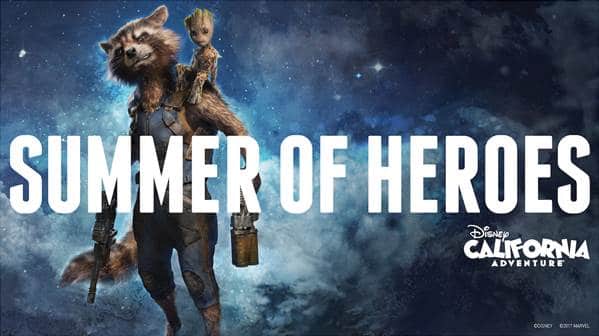 I'm also thankful that this trip will have lots of time to play at Disneyland! I'm super looking forward to the brand new attraction Guardians of the Galaxy – Mission: BREAKOUT! The old Tower of Terror has been made into this brand new thrill ride. You may have seen videos of it floating around YouTube and Facebook already. I'm trying to avoid watching them because I want to be suprised. I can't wait to tell you all about it!
I'll be at the event June 9-11 (that's this coming weekend) so be sure to follow me on Twitter, Facebook and Instagram and follow the event hashtag #Cars3Event to get all the updates!
Like CARS on Facebook
Follow Disney/Pixar on Twitter
Follow Disney/Pixar on Instagram
CARS 3 races into theatres everywhere on June 16th!