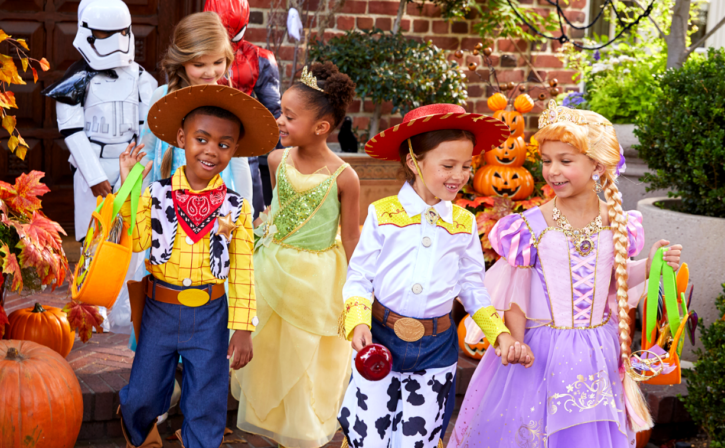 We've got two weeks until Halloween…do your kids have their costumes yet? If you haven't checked this item off your to-do list yet, no worries – there's still time! Right now shopDisney is having a Halloween Sale with limited-time discounts on some fabulous costumes for the whole family.
I love authentic Disney costumes for my kids because they actually last and can be added to our dress-up bin for continual use after Halloween. The high quality is a nice contrast from the big box store costumes that are virtually disposable, in my opinion.
There were, as always, lots of Disney movies out this year, so if your kiddos are a fan of any recent Disney movies, browse the selection below to see what catches your eye.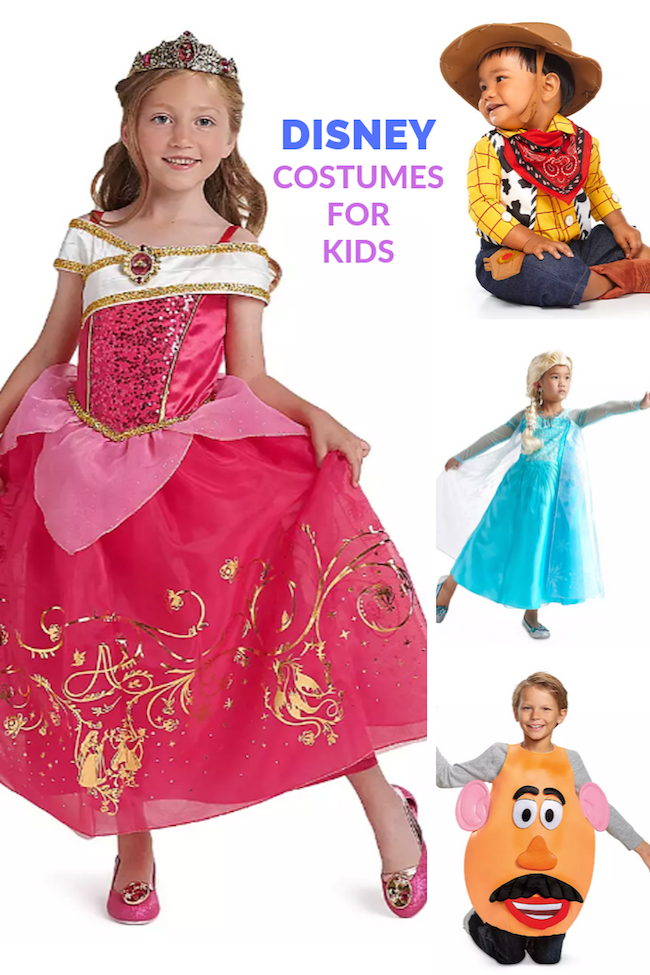 Aladdin Costumes for Kids
If your children liked the live-action version of Aladdin, browse the Halloween Sale for a wide variety of Aladdin costumes – especially Jasmine!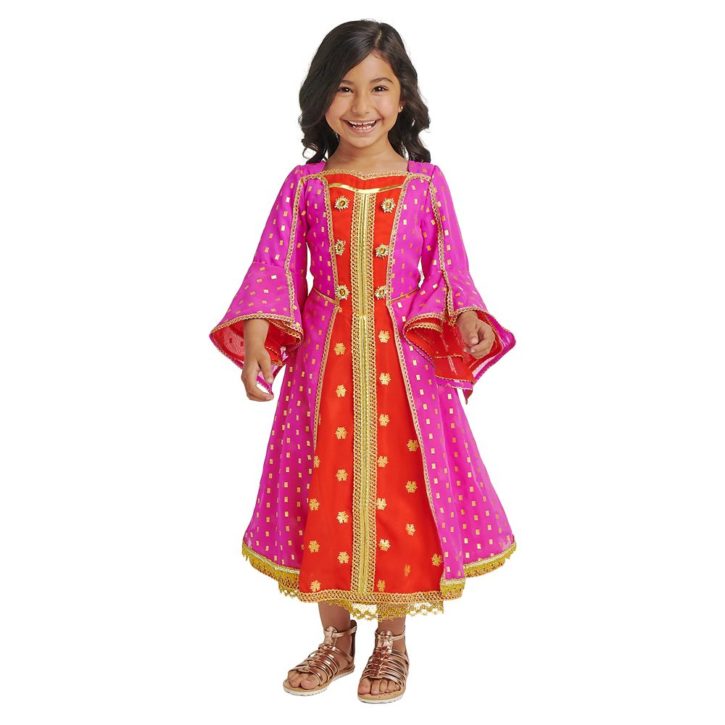 The beautiful Jasmine Desert Moon Deluxe Costume for Kids includes some exquisite details like decorative gem stone buttons, three layers of cuffs, gold woven braid trims, and lots of other special touches.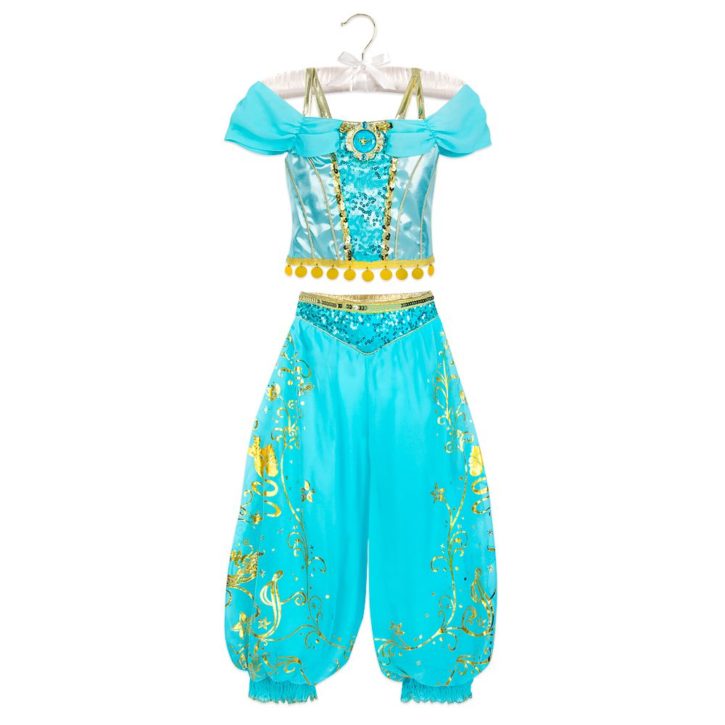 If you're looking for a more traditional Jasmine look, shopDisney also has the Jasmine Costume for Kids on sale. Pair this two-piece set with the Jasmine Tiara for Kids and the Jasmine Costume Shoes for Kids to really make the look shine.
Toy Story Costumes for Kids
Toy Story characters are always a winner for kids' costumes since there are so many to choose from!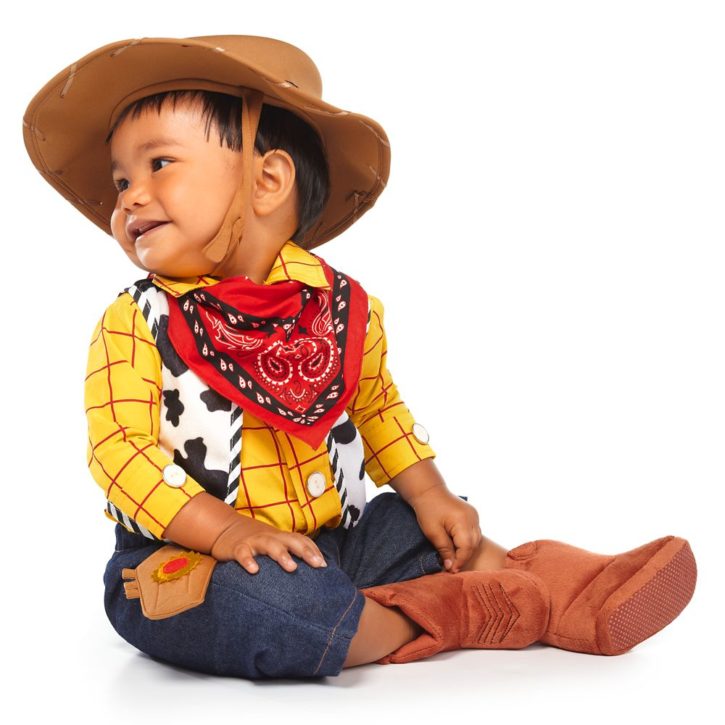 If you have a baby to dress up for Halloween this year, there are lots of Toy Story baby costumes included as part of the Halloween Sale. Choose from Woody, Buzz Lightyear, Jessie, and more!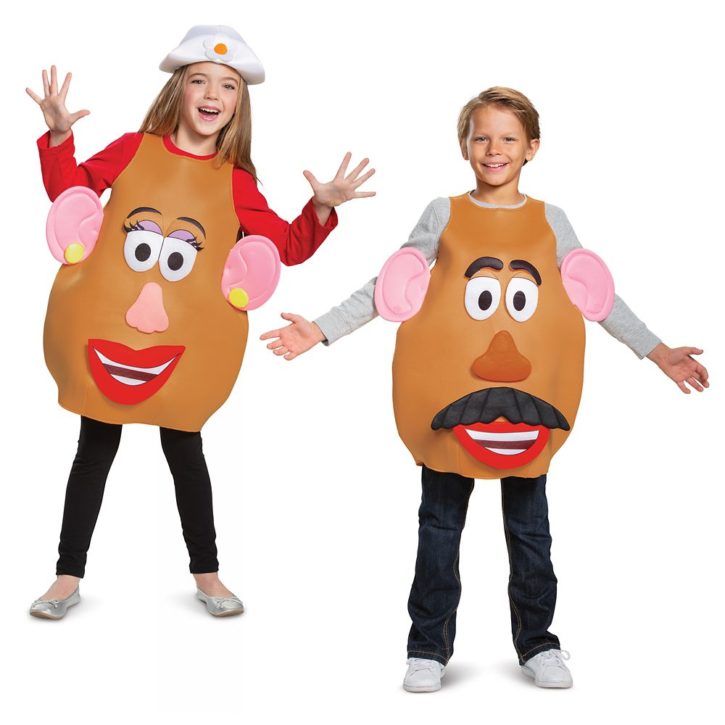 For older kids and adults, there's a super cute Mr. and Mrs. Potato Head Deluxe Costume. It comes with a potato suit with attached ears, then a set of detachable Mr. and Mrs. Potato Head facial features so you can make the costume your own. How fun!
Sleeping Beauty Costumes for Kids
The Maleficent movies have a different aesthetic than the classic Disney animated film, but that's OK…your kids can still dress up as the characters!
This gorgeous Aurora Costume for Kids would be perfect for your little princess! Pair it with the Aurora Tiara for Kids, the Aurora Costume Shoes for Kids, and even the Aurora Light Up Wand to complete the ensemble.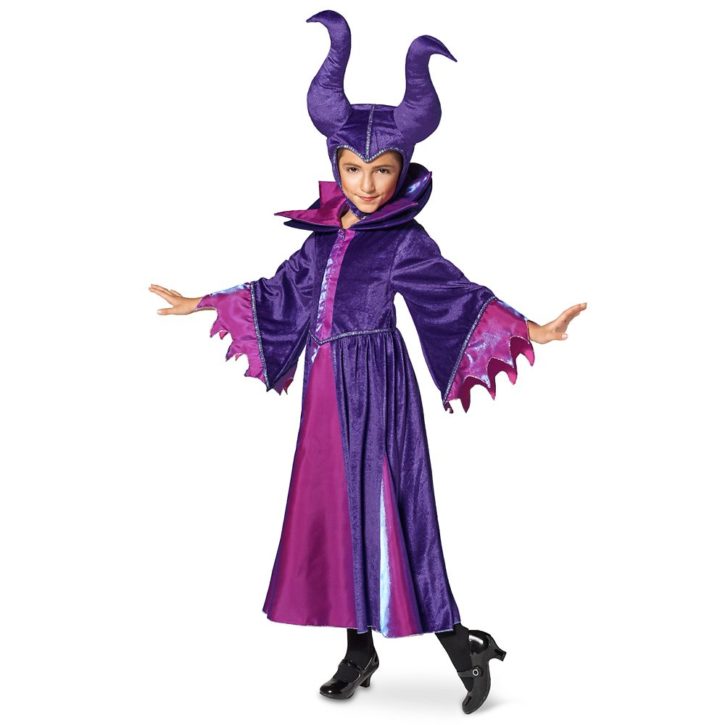 Got a kiddo who wants to dress up as a villain? This Maleficent Costume for Kids includes the robe and headdress – just add your own black tights and black dress shoes to complete the look!
Frozen Costumes for Kids
Frozen 2 will be out soon, and my kids can't wait!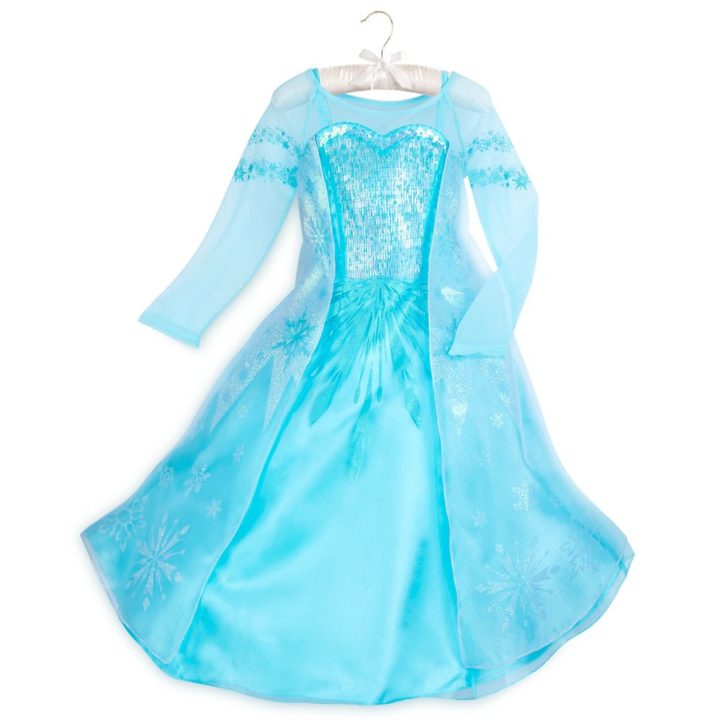 Elsa is always a winner for a costume choice, and this beautiful Elsa Costume for Kids will see plenty of uses in your dress-up bin. Pair it with these Elsa Wedges for Girls, Elsa Headband for Kids, and this Elsa Jewelry Set.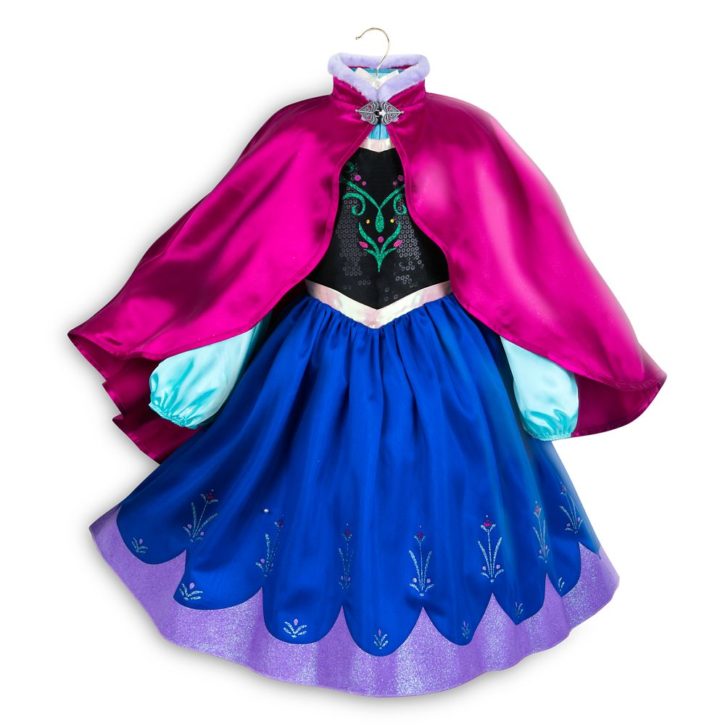 We have an Anna costume at our house that we love which is very similar to this Anna Costume for Kids. Add the Anna Costume Boots for Kids to complete the outfit!
Don't forget to use the coupon code SHIPMAGIC to get free shipping on orders of $75 or more!