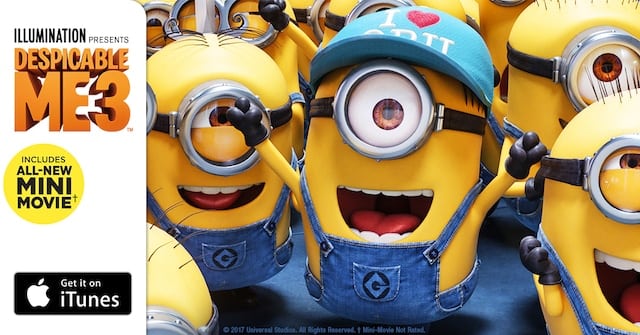 Thanksgiving weekend is the perfect time to cuddle up with the family to watch a movie and this year you're in luck because Despicable Me 3 Special Edition is available on Digital TODAY! That's right, now you can watch the #1 animated comedy of the year at home!
The characters beloved by everyone – Gru, his wife Lucy, their three adorable daughters (Margo, Edith and Agnes) and the Minions – provide hours of family fun in this heartwarming comedy.Plus, this special edition includes an All-New Mini Movie, Minion moments and iTunes Extras!
Illumination, the studio that brought you Sing, The Secret Life of Pets and the Despicable Me franchise, continues the adventures of Gru and his family in Despicable Me 3. After he is fired from the Anti-Villain League for failing to take down Balthazar Bratt, the latest evil mastermind to threaten humanity, Gru finds himself in the midst of a major identity crisis. But when a mysterious stranger shows up to inform Gru that he has a long-lost twin brother — a brother who desperately wishes to follow in his twin's despicable footsteps — the former super-villain rediscovers just how good it feels to be bad. Starring Steve Carell, Kristen Wiig, Trey Parker, Miranda Cosgrove, Dana Gaier, Nev Scharrel, Steve Coogan, Jenny Slate and Julie Andrews.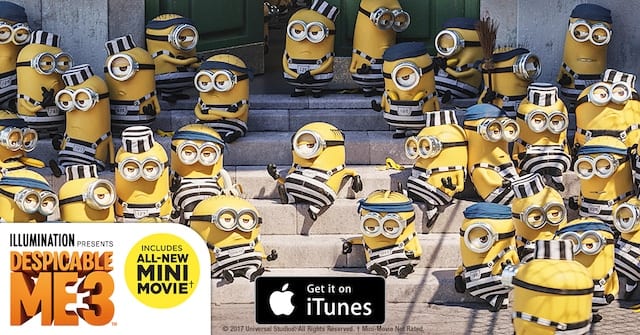 Follow along with Despicable Me 3 through its official pages:
Official Website | Facebook | Twitter | Instagram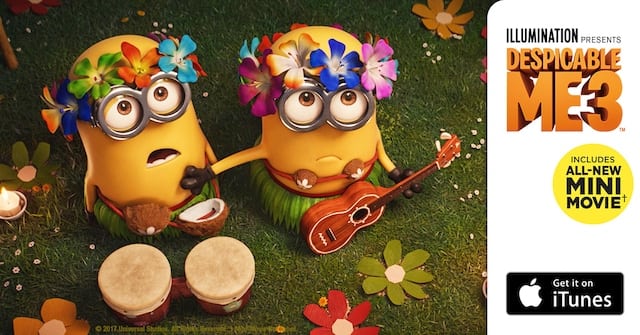 Reader Giveaway: One lucky Thrifty Jinxy reader will win their own Despicable Me 3 Special Edition via iTunes. To enter, just complete the entry form below by 11:59pm ET on 11/22/17. Good luck!