This review was made possible by Double Duty Divas and Cuisine Adventures. I was compensated for my participation in this campaign, but all opinions are 100% mine.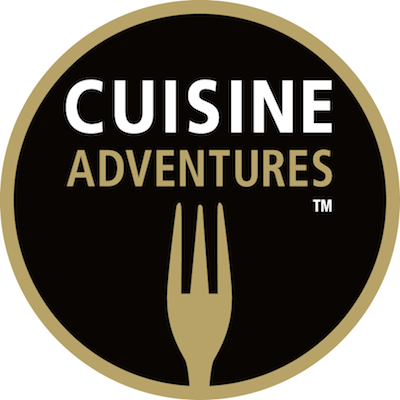 One of the best parts of the holidays is the parties. One of the best parts of the parties is the food. One of the best parts of the food is the appetizers – well actually I think they are THE best part! So I was really happy to have a chance to try some delicious foods from Cuisine Adventures that fit right into that category.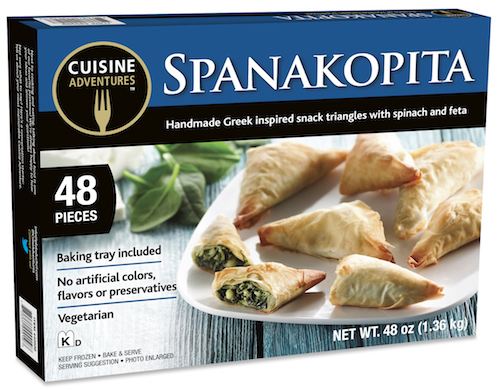 The first product that I just HAD to  try was the Cuisine Adventures Spanakopita. I'm already a big fan and try to order it every time we go to a Greek restaurant. They can be described as handmade Greek inspired snack triangles with spinach and feta. They are made with no artificial colors, flavors or preservatives. They're also vegetarian and kosher.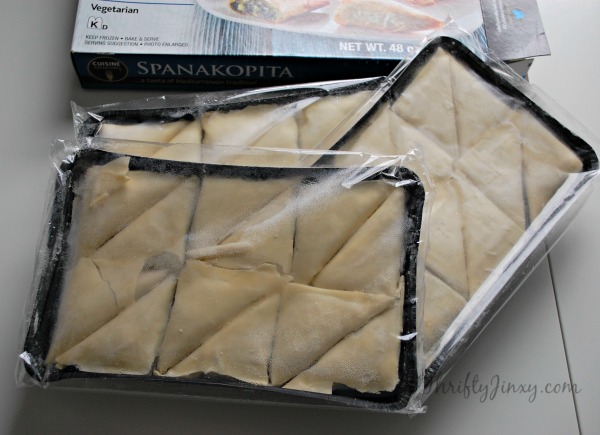 These are super easy to make because they come with their own baking trays. Just heat the oven, unwrap and cook. I love that they are packaged on four separate trays so that it is easy to make just a few at a time OR you can go ahead and make them all at once for a party.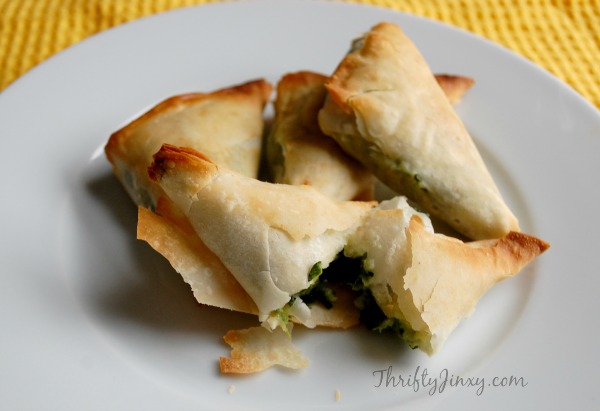 They turned out delicious! They're so crispy and crunchy with that savory spinach and feta filling tucked inside. These will definitely be making an appearance at our holiday parties. (And also for my lunches because I can't resist when they are in my freezer!)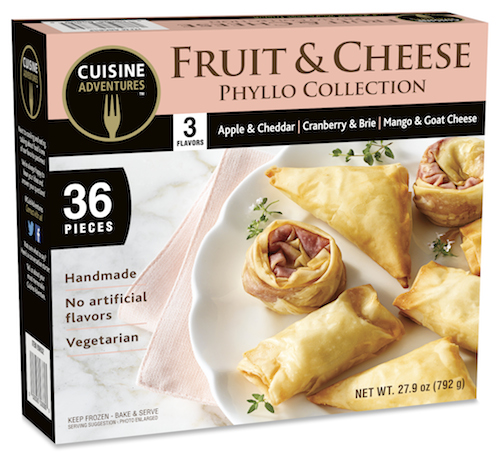 Also available from Cuisine Adventures is the Fruit and Cheese Phyllo Collection. Like the Spanakopita, they are made with delicious, flaky phyllo dough. The assortment includes three flavors: Cranberry Brie, Apple Cheddar and Mango Goat Cheese. Each also has a different shape which makes for a very top-notch looking appetizer platter for your grown-up parties.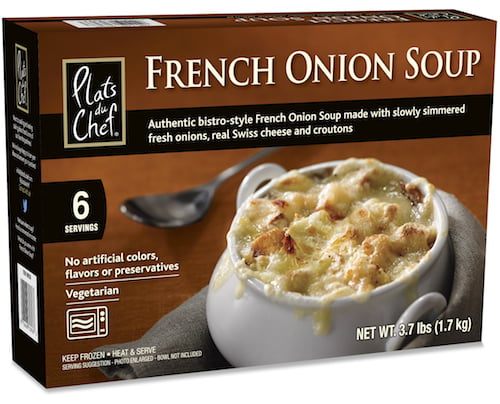 Last, but certainly not least, we have Cuisine Adventures French Onion Soup. French Onion Soup has been my favorite for a long time! The Cuisine Adventure's version is an authentic bistro-style French Onion Soup made with slowly simmered fresh onions, real Swiss cheese and croutons. Unlike most French Onion Soups made with beef broth, it's actually vegetarian. To prepare, you can just heat in the microwave or (as recommend) heat in the oven in an oven-safe bowl.
So whether you're planning a holiday party or just looking for some delicious food to enjoy with the family, be sure to check out these favorites from Cuisine Adventures.
For more information, follow Cuisine Adventures on Twitter and Facebook.