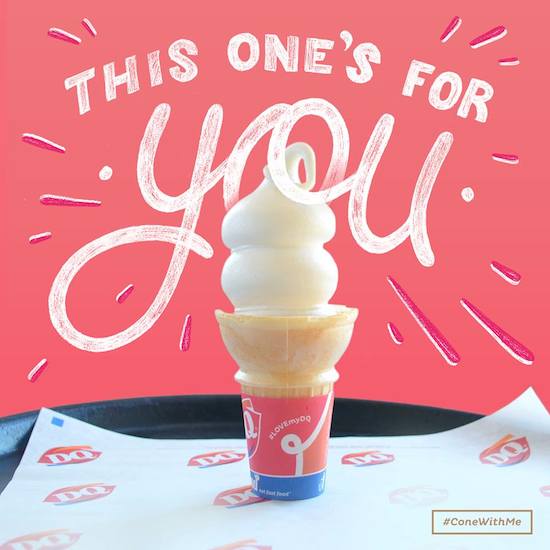 Celebrate an early end to winter and get a FREE cone on Dairy Queen Free Cone Day! Tuesday, March 15th is Free Cone Day at participating DQ® locations. DQ is declaring the end of winter five days early and giving a FREE small vanilla soft-serve cone with the signature curl on top to each of their Fans.
On this special day, donations will be accepted for Children's Miracle Network Hospitals®. Last year they raised $140,000 in just one day! Over the last 30 years, the Dairy Queen system has raised more than $100 million for Children's Miracle Network Hospitals in local communities.
So head on out to Dairy Queen and get a yummy vanilla soft serve cone on the house! Limit one small vanilla cone per customer.