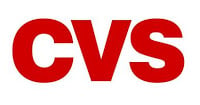 The deals aren't very exciting at CVS this week, but here are the best of them thanks to Alli at Couponing for 4. You can visit her to see the complete list of deals.
Hershey's Cadbury Single Egg, Mini Eggs, Hershey's Egg or Bunny B1G1 (Limit 8)
Final Price: Varies (and don't forget the free SavingStar coupon!)
**Deal Idea**
Buy 6 Hershey's Reese's Single Eggs .95-1.55 oz. B1G1 for $.75 each (wyb 2 or more) (2.25)
Use 2 $1.00/3 Any Reese's Product from 02/23 SS (regional)
Final Price: 6/$.25 ($.04 each)
M&M's Mega, Birthday Cake M&M's or Mars Chocolate Singles $.99
Use $.74 coupon from Red Instant Coupon Machine
Final Price: $.25
Dawn Dish Soap $.99
*Qualifies for Buy $20, Get $5 ECB promo
Use $.50 Dawn Dish Soap coupon (zip 77477)
Use $1/2 or $.25 Cascade or Dawn Product from 3/2 P&G
Final Price: 2/$.98 ($.49 each)
Renuzit Adjustables $.88
Use $1/3 Renuzit Cones printable
Get $5/$20 Henkel Laundry & Home Care Products (SavingStar Deposit)
Use B2G1 Renuzit Adjustables Air Freshener from 3/16 RP (exp 3/30)
Final Price: As low as 3/$1.64 ($.55 each with $1/3 coupon)
Campbell's Condensed Soup $.88
Use $.40/3 Campbell's Condensed Soup printable
Use $1/5 Campbell's Condensed Soups printable
Use $1/6, $1/5 or $.40/3 Campbell's Condensed Chicken Noodle, Tomato or Cream of Mushroom Soup from 2/9 SS
Final Price: $.68 each
Pepsi 20 oz bottle 2/$3 (Limit 1)
Get $1 ECB wyb 2
Final Price: 2/$2 ($1 each)

Disclosure: This post contains affiliate links that help support our site with no additional cost to you. See our complete disclosure policy here.