Your feet will be warm and toasty and you'll spend less with this awesome Muk Luks Slippers sale!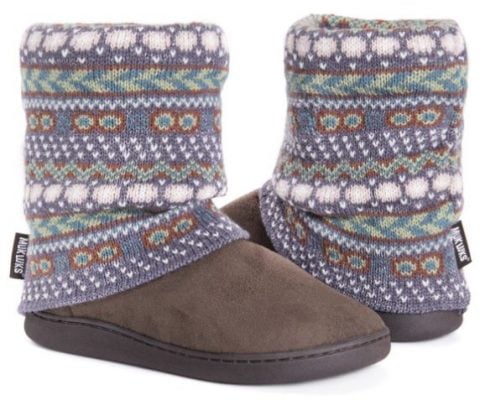 Keep your tootsies cute and cozy with these adorable Muk Luks Women's Raquel Slippers. I have a similar pair of Muk Luks slippers and love them for staying warm while I'm lounging around the house. Seriously, I can't get over how warm they are! The sole is durable enough for outdoor wear, but I usually don't wear them outside (unless I'm going to get the mail or something).
**If these slippers aren't currently available, the link above will show you all the other Muk Luks slippers currently available at Jane.com.
Right now, you can get them for just $13.99 right now at Jane.com, plus free shipping! Regularly $40, these booties come in three sizes – Small (5-6), Medium (7-8) and Large (9-10) – and several different colors/patterns.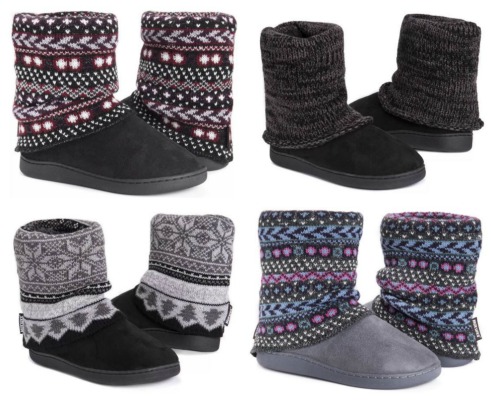 Lounge indoors and out wearing our MUK LUKS® Women's Raquel Slippers. This modern short boot has a relaxed fit that keeps your feet & lower leg in warm. Wipe with a damp cloth to clean, no bleach, lay flat to dry. Imported.
Pick up your Muk Luks Slippers HERE!