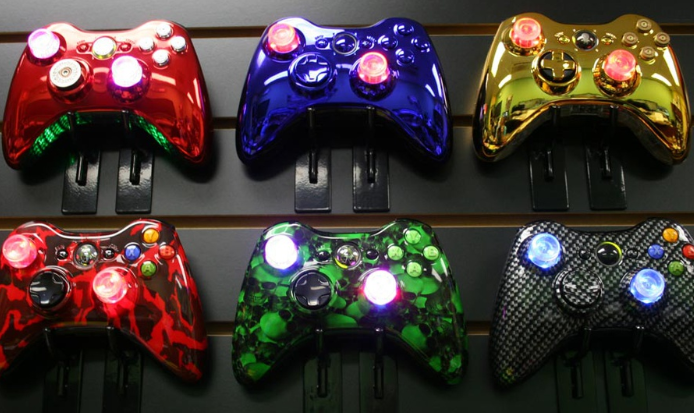 UPDATE: You can find more Xbox Controller deals HERE.
This is a super cool gift for a serious gamer! Right now you can get a voucher for a Custom Wireless Xbox 360 Lighted Modded Controller from Ms4R Modz for only $29.99 with FREE shipping. Regular price is $106 – so this is an awesome deal at 72% off!
You're purchasing a voucher that can be used through 1/2/2014 to build your own controller. Choose from a variety of front shells to customize and personalize an Xbox 360 controller, with illuminating LED thumbstick lights that shine. Each creation is made from stock Microsoft controllers, providing the solid gameplay and feel of a standard controller. Since you have January to use it, it's the perfect thing to get as a Christmas gift for a gamer because THEY can choose all the customization on their own.