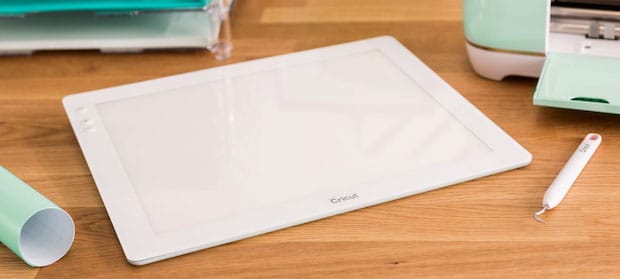 Okay Cricut fans, there is something brand new to get excited about – the Cricut BrightPad! It's thin, durable, and has an even LED light with adjustable brightness. With the Cricut BrightPad you can create intricate artwork and craft projects with this extremely versatile lightbox. It's the easiest lightbox as far as versatility and portability goes and will take your Cricut creations to the next level!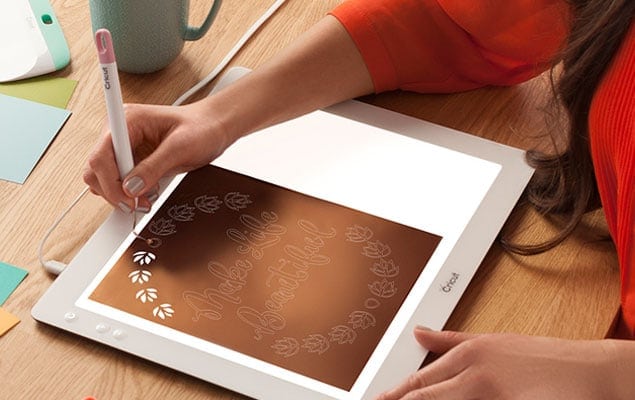 With the Cricut Brightpad you can illuminate hard-to-see cut lines in vinyl and iron-on and weed super easily. The Brightpad is light enough to take on-the-go, great for reducing eye strain, and helps you go from fresh cuts to finished project in less time. With the increased visibility it's easier to make detailed, intricate designs without getting a headache from squinting at your project.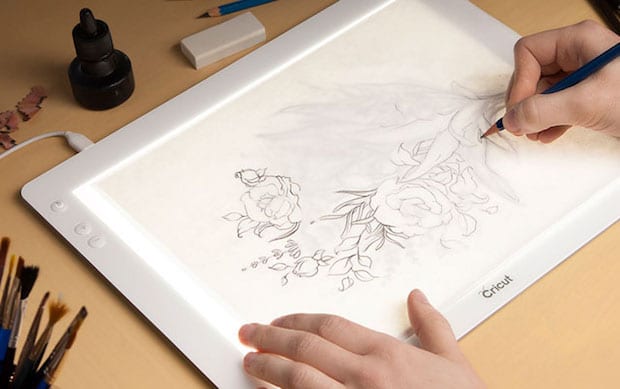 And the Cricut BrightPad is super versatile to use! It sits flat on your table or desktop for comfortable tracing, but it's also so lightweight, you can even set it on your lap while in your favorite chair. Heck, you could even use it sitting on the floor! The convenient shape and size also means you can store it in your craft case or slip it into a crafting bag to take to work on projects while waiting for an appointment, visiting with a friend or while waiting for your kids at dance class or sport practices. I'm sure you'll get lots of interesting inquiries from other parents wondering just what it is that you are working on!
With Cricut's latest offer, you can also save 25% off Supplies and get FREE Shipping on any order of $50 or more! So grab your Cricut BrightPad today and save on some supplies while you're at it!