The Cricut Black Friday Mystery Box is filled with Cricut goodies at an amazing price!
We are big fans of the Cricut Mystery Boxes. You always get a TON of materials for just a fraction of what they would normally cost. The Cricut Black Friday Mystery Box looks extra good!
This special Mystery Box was put together especially for Black Friday. You get $147.91 worth of materials for only $39.99! That is such a huge savings – more than 70% to be exact.
You can also check out the Disney® Christmas Digital Mystery Box, Giftery Digital Mystery Box and the Cricut Frozen Mystery Box. (We have more details about what's inside the Frozen Mystery Box here.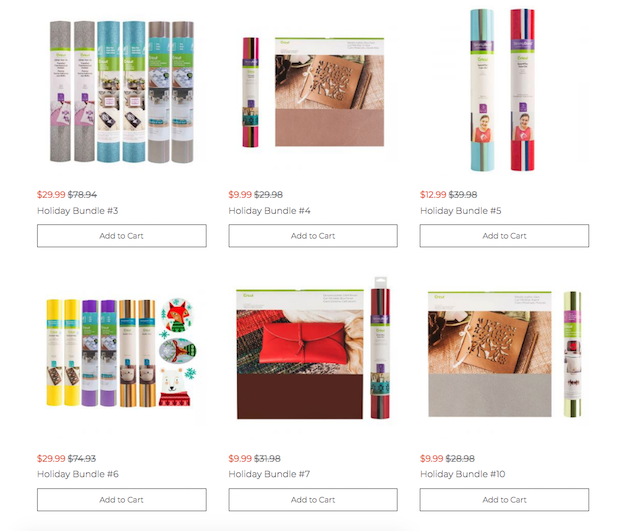 Another option that is similar to the mystery boxes, but tells you exactly what's inside the box are Cricut Holiday Bundles. There are 17 different bundles of materials and tools to choose from with savings up to 70% off! The great thing about these bundles is that you can see EXACTLY what you are going to get. See all the Cricut bundle options here.
For all the other current Cricut Deals check out our post of Cricut Black Friday and Cyber Monday Deals!