I have a bit of a love/hate relationship with dentists. My childhood dentist was Dr. Meyer. He was the nicest guy you would ever want to meet. I always said that he reminded me of Mr. Rogers, but his personality was a little more exuberant.
I always wanted to make sure I had clean teeth and avoided cavities because I didn't want to disappoint him! I also loved going to Dr. Meyer's office because at the end of my visit I could choose a little toy out of the Treasure Chest. Sure, it was a cheap, little plastic trinket, but I really thought of it as a great treasure!!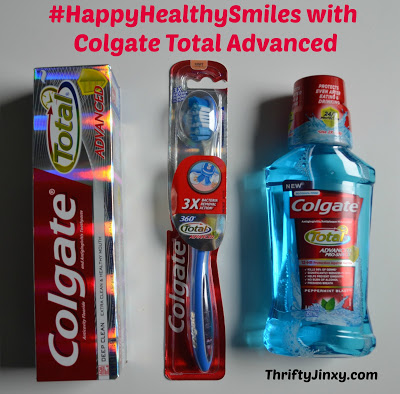 I continued to see Dr. Meyer throughout high school and college. But then I moved over 1,000 miles away to the East Coast. I figured it was time to find a new dentist. I found one and had a couple appointments, but wasn't happy and didn't go back. Found another dentist – same thing.
What I did do was decide that I would time all my future dentist appointments to coincide with trips back home to Minnesota to visit my family AND Dr. Meyer. That worked splendidly for over 15 years and then I actually moved back to Minnesota.
Here comes the bad news……Dr. Meyer retired! (I cried when I heard that news and my sister also cried when I told her.) So, I was back to finding a new dentist and, unfortunately, am still in the process of finding someone I like. I'm not sure if anyone will be able to measure up to Dr. Meyer.
In the meantime, I'm left with the task of taking care of my teeth and providing my own tooth protection as well as I can. So, I was happy to head to Walgreens for their Saturdate event and check out Colgate Total Advanced products.
I ended up with a GREAT deal after manufacturer's coupon and Walgreens Register Rewards. Plus I got used my Walgreens Reward Card (which I keep right in my phone app) to get Bonus Rewards Points!
My Balance Rewards card right on my iPhone!
I ended up buying Colgate Total Advanced Deep Clean Toothpaste, Colgate Total Advanced 360° 3X Bacterial Removal Action Toothbrush and Colgate Total Advanced Pro-Shield Mouthwash. Although I have used a lot of Colgate products in the past, I haven't tried these particular items. So I have started to put them to the test!
I like the fact that the Colgate Total Advanced Deep Clean Toothpaste offers the benefits of preventing cavities, gingivitis and plaque along with fighting tartar, freshening breath and whitening all in one. I'm looking forward to seeing the results.
I'm usually not a fan of mouthwash. I know I should use it more regularly to keep my mouth healthy, but I HATE the burning sensation I usually feel. The label of the Colgate Total Advanced Pro-Shield Mouthwash states "no burn of alchohol" and it really did make my mouth burn WAY less than other products I have to spit out after 2 seconds. It left me feeling like I had a really clean mouth.
But my FAVORITE of the three so far is the Colgate Total Advanced 360° Toothbrush. You can see from the picture above how cool the brush head is. I think it feels like it is actually wrapping itself all around each tooth – maybe that's why they call it 360°!
I'll be testing out the Colgate Total Advanced products for two weeks. You'll be able to see my before and after pictures on Instagram, but I'll be sure to come back and tell you how it's going AND update you on my search for a dentist worthy of challenging Dr. Meyer!