#MagicBabyMoments #ad #CollectiveBias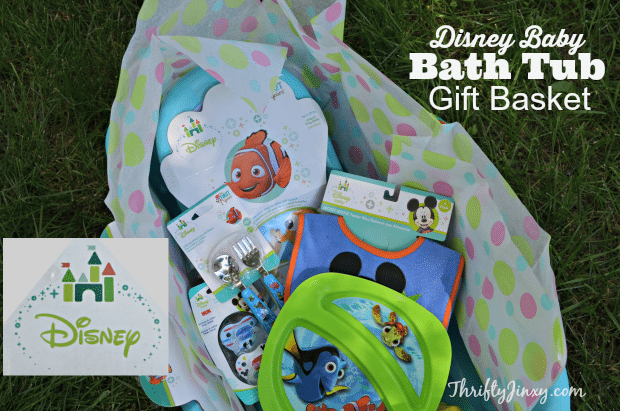 Some people wait 9 months for their new baby. Some people wait over 9 years! That was the case for our friends who recently adopted a baby boy. They are a wonderful, caring, loving couple and have wanted desperately for many, many years to have a baby of their own. Now that this has finally happened, it is time for baby presents!
Everyone loves to get a gift basket, but the reality is that while the actual basket that holds the gifts can be super pretty, we can only use so many baskets in our homes! (To prove this is the case, go to almost any garage sale and you will see at least ONE basket among the items for sale, which was probably from a gift basket!)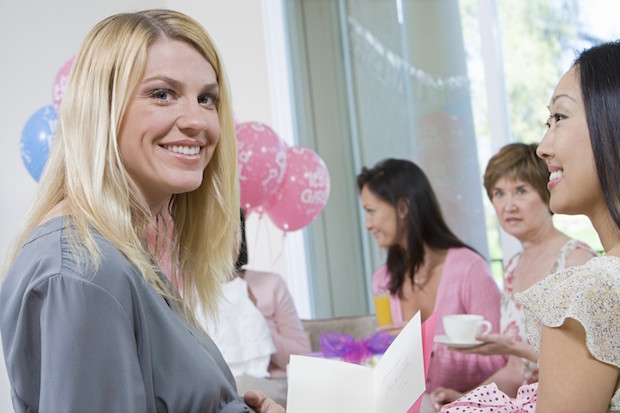 As a better option for a baby shower, how about putting all those cute baby gifts into something the new parents can actually use, like a baby bath tub! It's super functional and, with the addition of some pretty tissue paper, can make the perfect baby shower gift holder!
I headed to Walmart to find the super cute Disney Baby bath tub to use as not only the centerpiece of our gift, but actually as the gift basket to hold the rest of the baby gifts! While the Ariel tub was extremely cute, I thought this adorable Nemo tub was the right choice.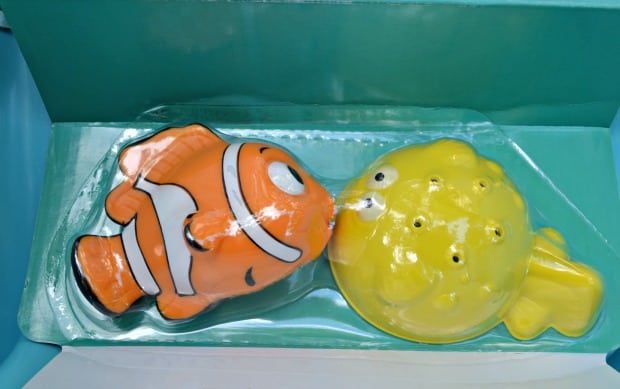 The fun thing about this tub is that it has bath toys included! There is both a Nemo squirtee and a pour cup – both in bright and bold colors. You can never get enough Nemo!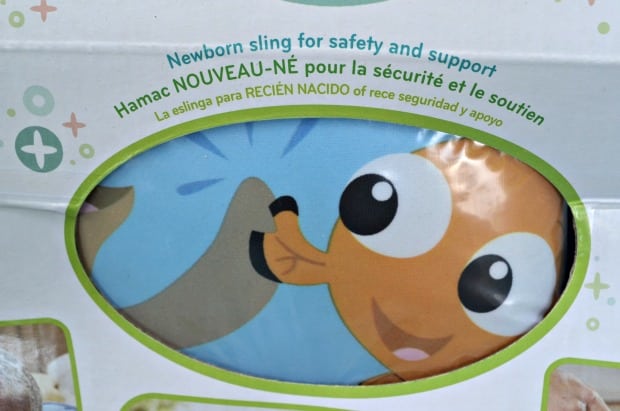 Also included is a bath sling with padded headrest. The sling will keep a newborn safe and comfy during bedtime. And of course it's decorated with more Nemo designs.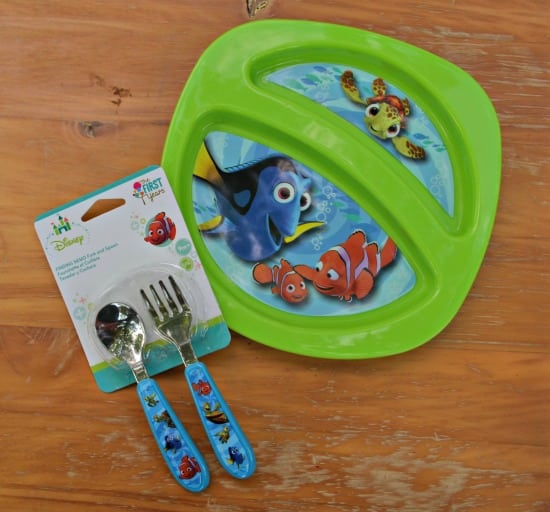 So, now that I had the tub. It was time to find more Disney Baby items to fill it to make an awesome baby gift. I first looked around to see what else I could find with the Nemo theme. I found these super cute feeding items – both a plate and a fork and spoon set. Aren't they cute??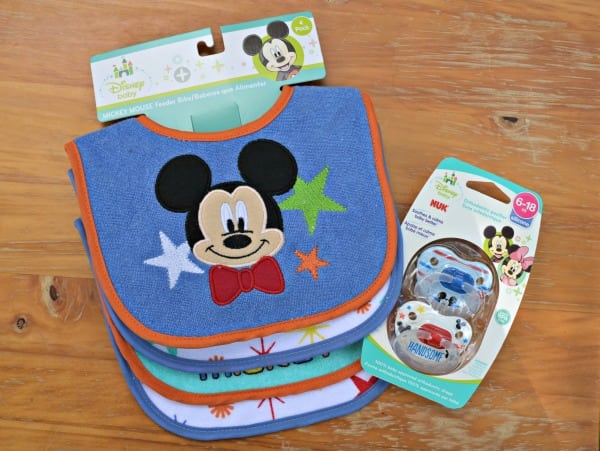 From there I branched out into the rest of the Disney universe and found these super cute Mickey Mouse bibs and pacifiers. I love that there are four bibs in the set because babies can go through a LOT of bibs so more is always better.
Then it was time to assemble the gift. The best part is that it was SO easy and literally took under 5 minutes. All I had to do was take cute tissue paper and tuck it into the crevices around the outside of the bath tub. Then all the other Disney Baby goodies went in the center of the tub and we were ready to go!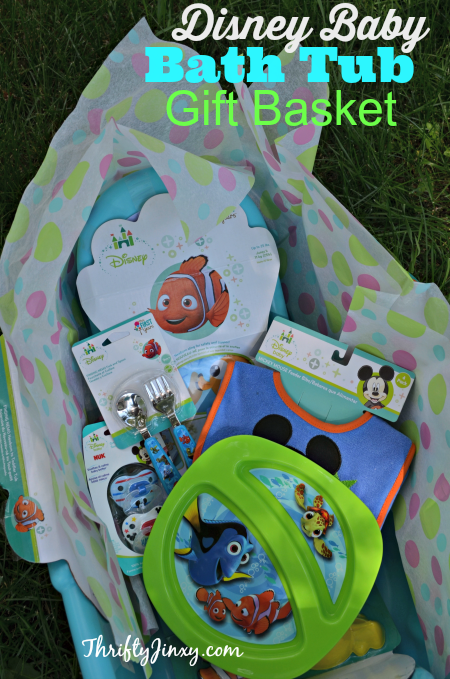 How would YOU use a Disney Baby bath tub to create a fun gift?