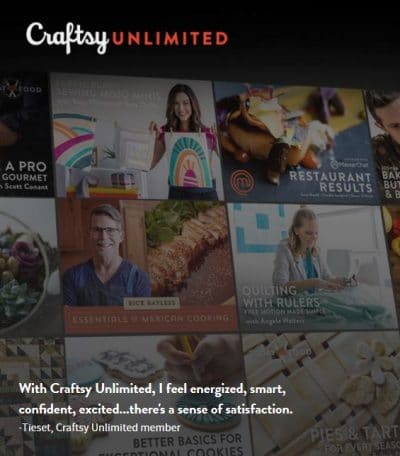 Being a "crafty" person can take many different forms. Whether you love stitches, swatches, pasta or paint, you'll never be without a source of inspiration with Craftsy Unlimited! Dive into thousands of hours of expert taught videos and bring your ideas to life.
Right now you can sign up for a FREE 7-day trial of Craftsy Unlimited, no coupon code needed. Craftsy Unlimited gives you access to thousands of hours of videos and classes in categories like knitting, baking, sewing, quilting, crochet, cooking, and much, much more! This content can be accessed from any supported device with an internet connection.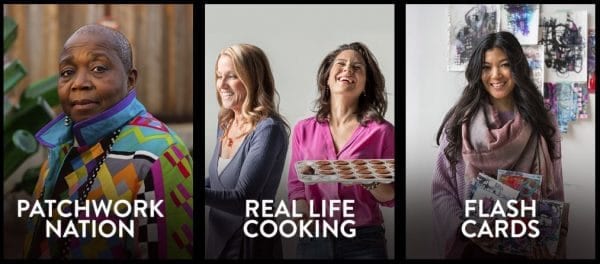 After your 7-day trial is up, you can continue with a monthly plan at $14.99/month, or an annual plan at $120/year (not including any applicable local taxes). If you choose to cancel before your trial ends, they'll let you finish up the trial for free. Forgot to cancel? Reach out to Craftsy within 24 hours of the charge for a full refund.