Every family has holiday traditions. A lot of those traditions often relate to food and drink! When I joined my husband's family, one of my favorite new-to-me traditions was Coquito, a classic Puerto Rican Christmas drink recipe! My sister-in-law, Lauranela, is the one who is the EXPERT coquito maker in the family. Since we haven't been able to be together for the last few years, I really miss it!!
Set of 4 – Glass Bottle with Stopper

If you're not familiar with coquito, it is an amazingly delicious coconut and rum based drink flavored with holiday spices. Different families make it in different ways, but the coconut flavor, rum and yummy spices are always a must. One key to getting the maximum flavor from your coquito is to make sure it sits before serving it. A couple of hours is the minimum time to wait, but overnight is much better. Also be sure to serve it VERY cold! Another key is using a good quality coconut milk and coconut cream. We recommend Coco Lopez. If you can't find it in your area, we have links below where you can find it online. Enjoy!
Whole Cloves
McCormick Ground Nutmeg
McCormick Ground Cinnamon
Coco Lopez Cream of Coconut
Coco Lopez Coconut Milk
Carnation Evaporated Milk
Eagle Brand Sweetened Condensed Milk
Star Anise
Ball Mason Jar
&
Coquito – Classic Puerto Rican Christmas Drink Recipe

Ingredients:
Pinch of salt
3/4 teaspoon of cloves
¼ teaspoon of nutmeg
1 teaspoon of ground cinnamon
1 cup of coconut flavored Bacardi
1 15 oz can cream of coconut (Coco Lopez is the best!)
1 13.5 oz can of coconut milk
1 12 oz can of evaporated milk
1 14 oz can of condensed milk
2 anise stars
1 ½ cups of water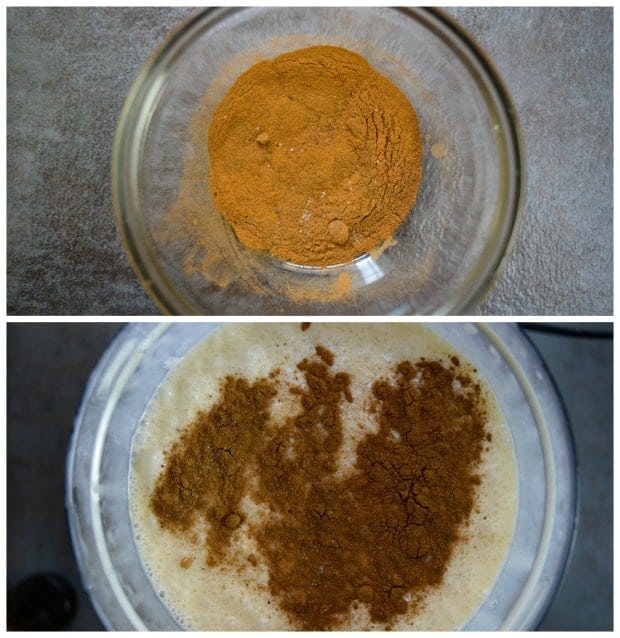 Directions:
1. In a small pot, add water and anise. Gently boil for 2-3 minutes. Let cool completely, remove anise seeds from water.
2. In a blender, add all of the ingredients, minus the Bacardi. (Depending on size of the blender, you may have to do this in batches.)
3. Add mixture to a pitcher. Add in Bacardi, and with a large spoon, mix. Refrigerate for at least an hour or two before serving.