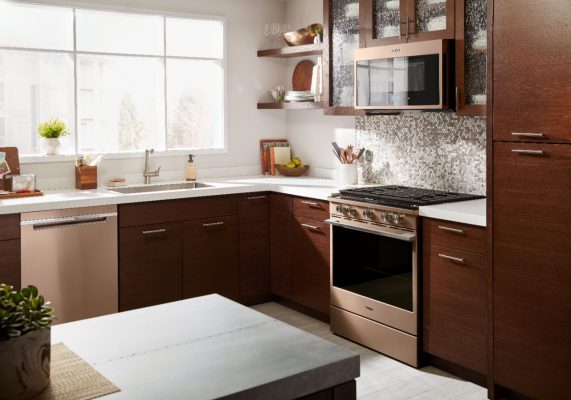 As a mom of five, I'm a pretty busy lady. I'm always on the lookout for efficient solutions and time-saving strategies. And yes, that means my microwave gets some pretty heavy use! Whether I'm melting butter for a recipe or warming up my morning cup of coffee…again…my microwave is there to save the day.
If you're looking for a serious upgrade to your microwave, check this one out: the Whirlpool Convection Over-the-Range Microwave makes me say, "What will they think of next?!" Seriously, the features on this microwave and the other Whirlpool Smart Appliances are amazing!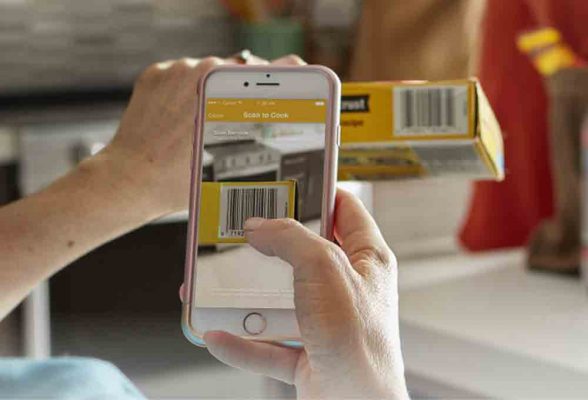 The first feature to catch my eye was the Scan-to-Cook technology. Scan a frozen food barcode with your smartphone or tablet and send recommended or customized cooking instructions straight to your microwave for dinner done the way your family wants it. WOW!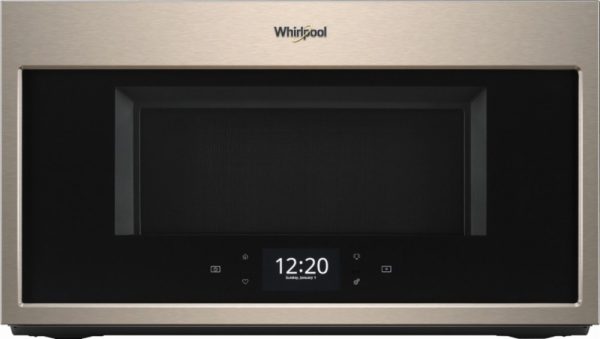 From customized recipes to a customized experience, the touchscreen on the Smart Microwave learns, adapts and suggests customized presets based on your family's routines. The dynamic system tracks preferences to learn family favorites – from what your family cooks to when you cook to how you cook. The more you use it, the more it will help you out.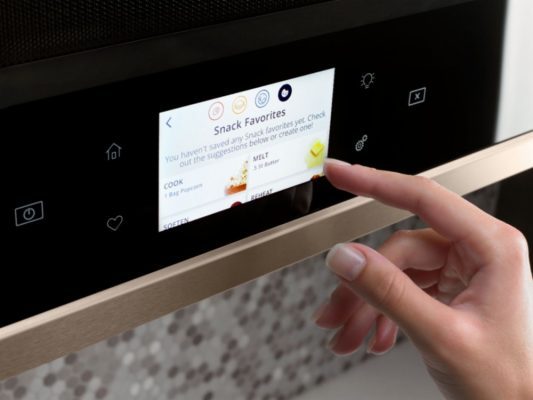 Whirlpool Smart Home Appliances are purposely designed for the way you live. Features like Control from Anywhere connect you when you need it, wherever you are. Their appliances keep up with you, so you can keep up with the ones you love. Enjoy mealtime flexibility and control your appliances from any room in your home, managing mealtime with the click of a button to make holiday cooking and entertaining smarter, and easier. Whether using the touchscreen or controlling your range or microwave from your phone, Whirlpool's connected appliances help keep mealtime hassle-free on your busiest days.
Wi-Fi and app required. Features subject to change. Details and privacy info at whirlpool.com/connect. Appliances must be set to Remote Enable.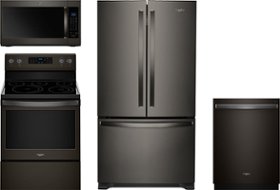 This microwave and other Whirlpool Smart Appliances are available at Best Buy, and to sweeten the deal they are offering extra savings when you bundle! Shop now through October 30th and you can save up to $400 on select Whirlpool kitchen packages. Revamp your kitchen with the latest Whirlpool technology and striking finishes that complement your cabinetry and overall décor. Choose from Black Stainless, Stainless, White, or Black appliances and save when you buy 3 or more together.