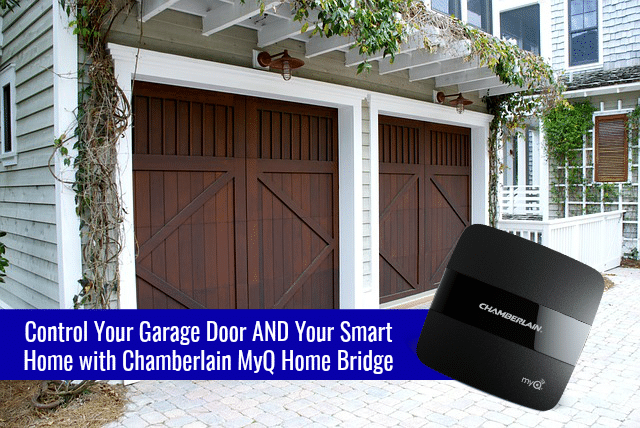 I'm sure you have heard of the term Smart Home. While I love everything about the Smart Home concept, I think a better name for it would be "Smart People's Home" because while there is a lot of really smart tech involved, it takes even smarter people to make the decisions to put that tech into use.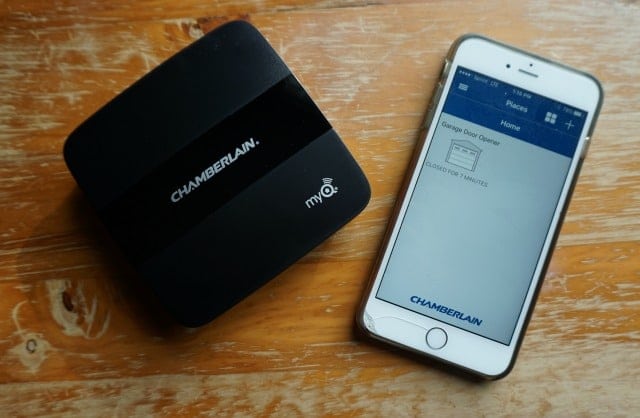 I admit I was a bit slow to jump on board the Smart Home train. My husband, Mario, was the one who really got the whole thing started and convinced me we should give it a try. Am I ever glad I did! Whether you're just starting to convert your home to a Smart Home, or you're already well on your way, you'll want to check out the Chamberlain MyQ® Home Bridge, which lets you control your garage door, outdoor lights and house lamps and more with Siri® using Apple HomeKit™ – from anywhere at any time!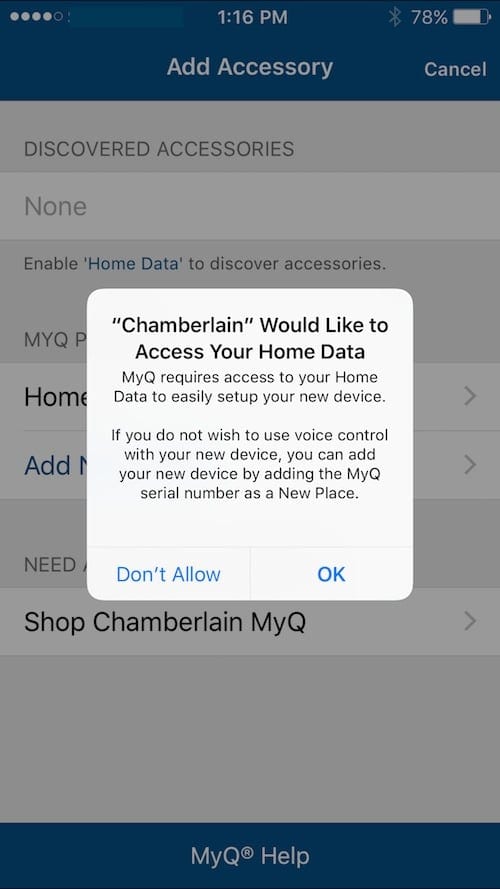 My favorite feature of Chamberlain MyQ® is the ability to not only control the garage door from my phone, but also the ability to check the app on my phone to see whether the garage door is currently open or closed and for how long it has been open or closed. How many times have you left the house, got far away and wondered whether or not you remembered to close the garage door? It has happened to me countless times and even though I usually have closed it, I still find myself circling back to double check. With Chamberlain MyQ® Home Bridge, Siri®'s helpful voice can assure you that the door is indeed closed and eliminate those extra trips!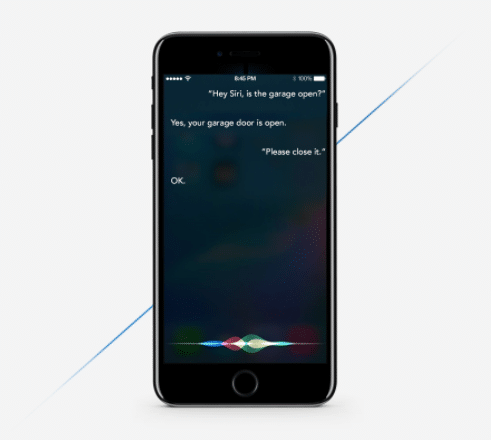 Chamberlain MyQ® Home Bridge is also compatible with Apple HomeKit™, giving you the ability to ask for the open/close status of your garage door and to control MyQ®- enabled devices with voice control using Siri®. With Apple HomeKit™ connection you also have the ability to control smart devices such as your Nest® thermostat or lights to adjust when you open or close your garage door. For example, during winter you could set it to raise the temperature and turn on your hallway light when you open the garage door at the end of the day. If you use IFTTT or Google Home, you can also connect to those.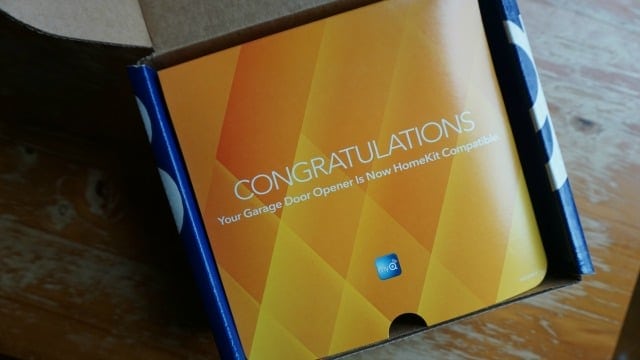 My sister was actually the first one in our family to install Chamberlain MyQ®. When she had her garage revamped with a new garage door and updated Chamberlain Garage Door Opener, she also installed Chamberlain MyQ® Home Bridge. Not only did it make life more convenient for her, but it made things so much easier for ME too. I was able to install the Chamberlain MyQ® app on my own phone and, when I needed to get into her garage when I went to visit her or needed to pick up something I had stored in her garage, I didn't have to call her and ask her to open the garage or go into her house to grab her garage door opener, I just had to open her garage from my own phone!
To learn more about Chamberlain MyQ® Home Bridge and the MyQ® app, visit Chamberlain.com.
Black Friday/Cyber Monday Deal: From November 20th to December 14th, get free shipping on all MyQ® Accessories (includes HomeBridge, Smart Garage Hub, as well as Remote light controls and light switches) when you use Promo Code Holiday17. The introductory price of the Home Bridge is changing back on December 1st
My blog may contain links to other websites. I am not responsible for the privacy policies of those other websites. When you click on a link, your information may be collected by those websites so I encourage you to read their privacy policies. These affiliate links are not associated
with Chamberlain.