How many times have you been in the situation where you need to see a doctor but circumstances make it really difficult for you to get to your local clinic or doctor's office? I know this has personally happened to me lots of times when I had conflicts with work, I couldn't get a doctor's appointment quickly or it was the weekend and my doctor was closed. If you're a mom at home with kids it can also be a big ordeal to get yourself to the doctor's office with the kids in tow. On  top of it all, when you're sick and not feeling well, the last thing you want to do is get up, get dressed and drive yourself to the doctor!
It's also tricky if you have recently moved and don't have a doctor in your area or you're between jobs and don't have health coverage. Amwell makes it easy for you to talk to medical providers, immediately, from your home. There is no need to call ahead or wait for a provider – you just simply log on to your computer or call.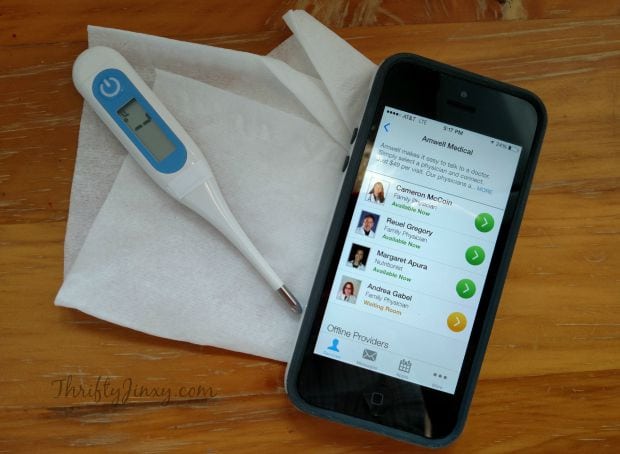 Whether you choose to use Amwell online or through the mobile app, you'll deal with a doctor who is local and licensed in your state of residence. The standard visit is scheduled for 10 minutes, but you can add time if needed. An Amwell visit is similar to an in-office visit. the doctor can review your history, answer questions, make diagnoses, offer treatment and prescribe medication (in states where allowed). If a prescription is made, it will be sent straight to your pharmacy.
Amwell also offers visits with nutritionists and therapists. This is a convenient way to have questions answered and consult with a professional regarding nutrition or mental health issues you have. It is a secure, private way to get needed help.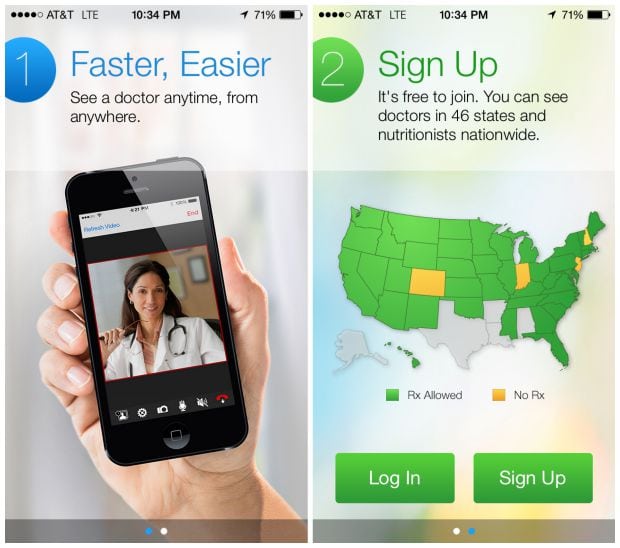 I wanted to give Amwell a try, but (luckily) I don't currently have any pressing medical concerns. What I did use Amwell for is to consult with a nutritionist. Over the last year or so I have gained weight and I wanted to talk to her about my diet. I have always had a pretty fast metabolism, but have noticed it slowing down with age and wanted some advice. She walked me through my current eating habits and offered some great advice. After my consultation, I received an email with a link to download a complete report of our visit. It included the information we discussed as well as the doctors recommendations.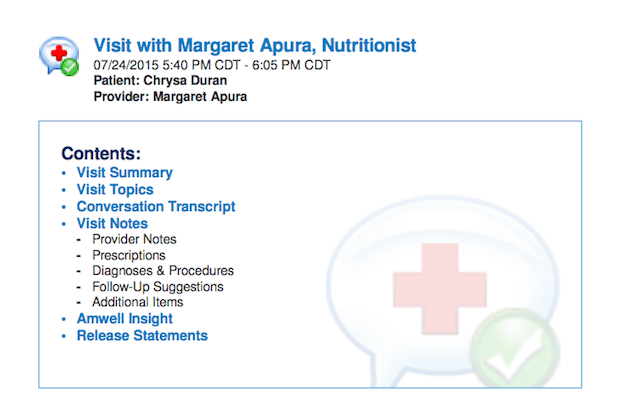 The Amwell app was super easy to use. It only took a few minutes for me to set it up and I loved being able to talk with the doctor face to face right over my phone. I felt like I had her complete attention and I was just assured of the treatment as I would be in a doctor's office, but I was much more comfortable because I was in my own home. I can definitely see myself using Amwell for medical needs in the future!
Cost: An Amwell session costs only $49. Some insurance companies and employers cover telehealth visits. For those instances, Amwell offers a printable receipt that you can use for insurance reimbursement.
Try it FREE: Ready to give Amwell a try? Use the code MOMSQUAD to get a free visit.
Disclosure: Compensation was provided by Amwell via MomTrends.  The opinions expressed herein are those of the author and are not indicative of the opinions of Amwellor Momtrends.