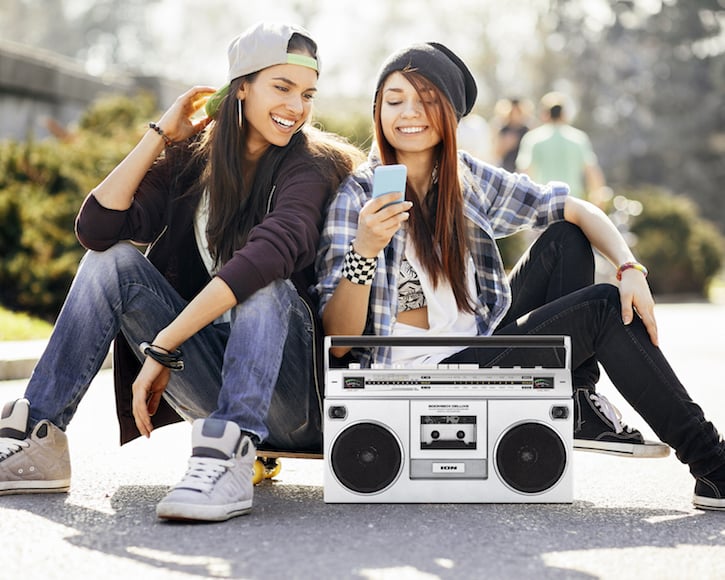 Be honest: you still have that amazing collection of cassettes, don't you? (My husband does!) All that great music…you just couldn't bring yourself to throw it away. Good decision!
Now you can bring back this blast from the past and connect the old school and new school with the new ION Boombox Deluxe Bluetooth Speaker, now available at Best Buy!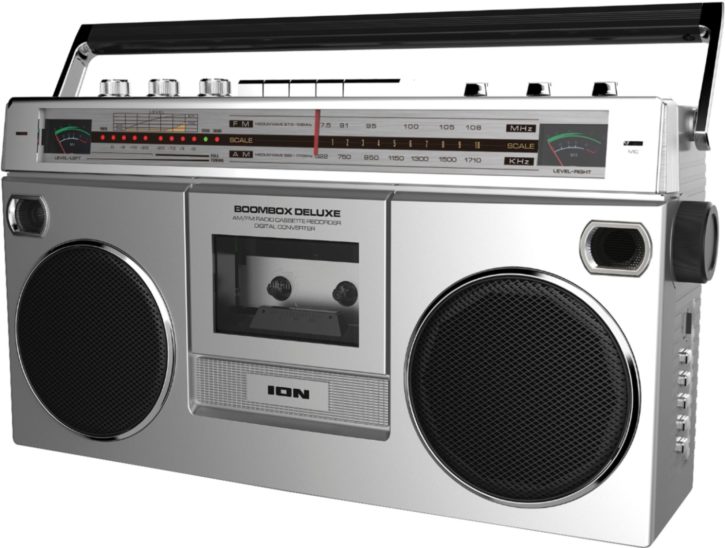 This 80's-style retro stereo cassette boombox acts as a cassette player and also can stream music wirelessly from any Bluetooth-enabled device. It even records onto cassette from the AM/FM radio, built-in microphone, or external source so you can keep your favorite tunes on tape, just like you used to back in the day!
If you decide you want to ditch your cassettes, this stereo will record onto a USB stick so you can archive them, if you so choose. No need to have them sitting around gathering dust!

Other features include:
Dual full-range speakers pump out powerful bass and clear highs
Runs on AC (electrical power) or long-lasting (10 hour) rechargeable battery
USB playback capability
Bass and treble controls for exact tonal customization
VU meters help adjust your recordings to ideal level.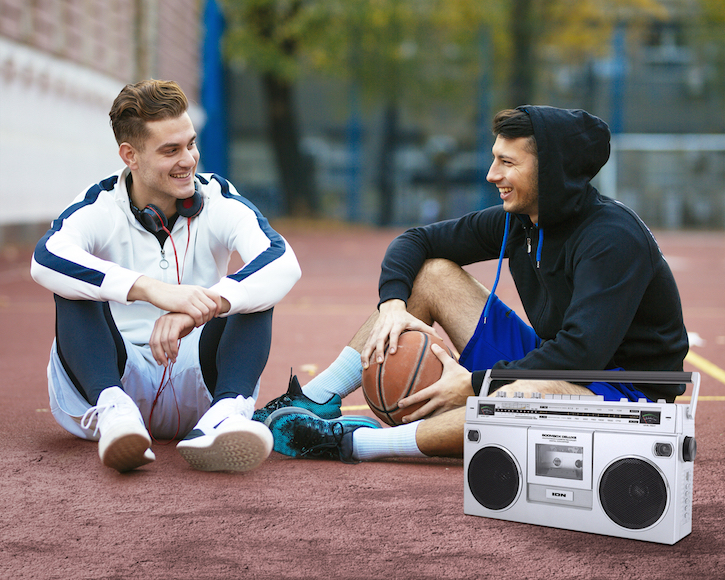 Boom Box Deluxe makes all your favorite old music sound brand-new again, with the retro look you remember and love.
Combine the best of the old with the best of the new – find it at Best Buy today!