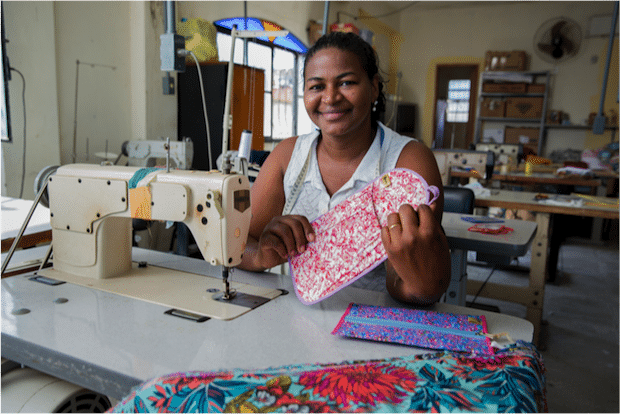 When I decided I wanted to work from home and create my own business it seemed like a monumental task that had lots of chances to be a big ol' failure. It was a big step for me and in my view (and in my husband's) it was taking a big chance. But, what I had was a lot of advantages that other women around the world don't have when trying to make a living and create a business. A good education, access to high-speed internet, and a husband with a well-paying job to lean on in tough times are just a few at the top of the list.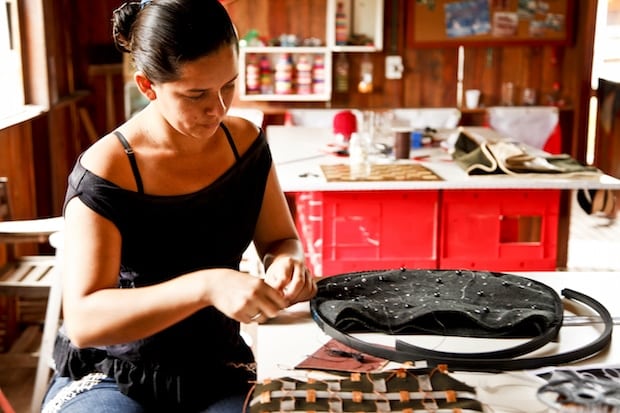 There are millions of women around the world who have the talent and the drive to create a business and support their families, but they don't find themselves in situations as lucky as mine was. They want to earn an income to support themselves and their loved ones, but they don't have the same access to the resources, skills or opportunities that we do. What they need is a helping hand and the 5by20 Initiative is striving to do just that.
Launched in 2010, on Coca-Cola's 5by20 Initiative has the ambitious goal of empowering 5 million women entrepreneurs across the company's value chain by the year 2020. This initiative tackles some of the barriers that commonly prevent women from succeeding in the marketplace. The program offers access to training, financial services, and peer-to-peer mentoring.
The success of Coca-Cola's 5by20 Initiative is important not just for these women, but for their families and communities. Studies show that women are more likely to reinvest 90% of their income in food, education and healthcare for their children and their families. That means when these women are successful and rise up in their community, the entire community is able to rise to new heights of prosperity and health. Time and again, studies have found a direct correlation between women's empowerment and GDP growth, business growth, environmental sustainability, improved human health, and other positive impacts. That means EVERYONE benefits – men, women and children.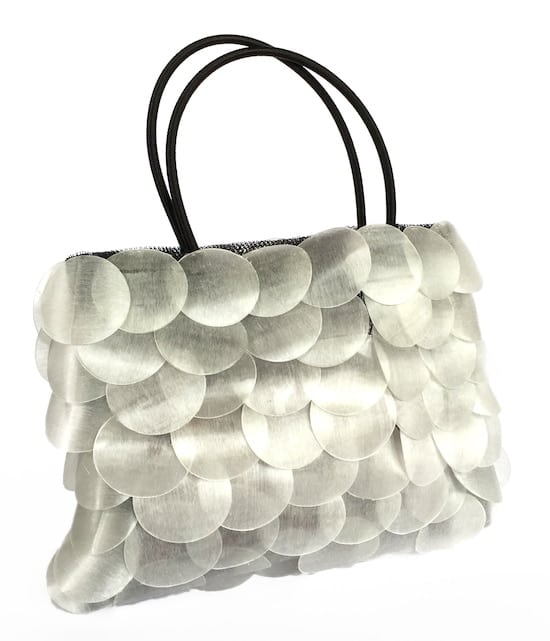 The 5by20 programs are already seeing great results. They are enabling women in more than 60 countries throughout the world. At the end of 2015, 1.2 million women were impacted in total through the initiative. They will continue with their efforts and help one woman at a time until they have helped 5 million women by 2020.
A big part of Coca-Cola's 5by20 Initiative is focused on helping women artisans in developing nations. These artisans create amazing designs using upcycled packaging like Coca-Cola cans, labels and pull-tabs. Rather than being discarded as waste, these materials are turned into beautiful works of art. Some of these artists include Sandy in Chimulahaucan, Mexico who makes beautiful purses and iPad covers from unusable consumer packaging and Benedicta from Uganda, who collects used plastic straws and weaves them into bags, jewelry, mats, and even dresses!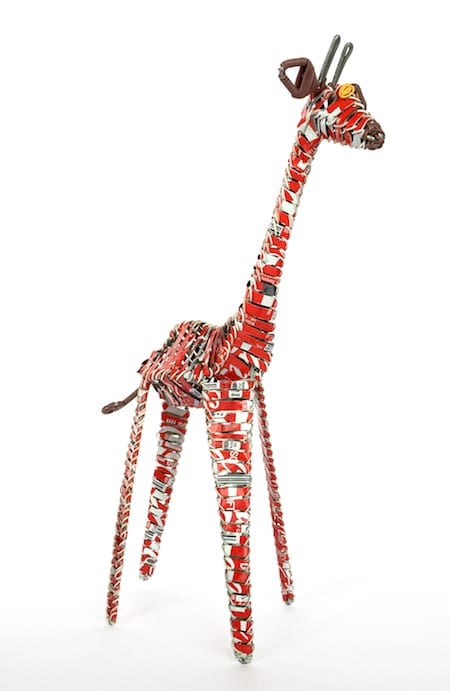 March 8 is International Women's Day and the perfect time to think about which companies we want to support with our hard-earned money. I personally like to support companies that use a portion of their profits to help others and make the world a better place. Coca-Cola understands the importance of corporate social responsibility and when I drink my beloved Diet Coke I can feel better knowing that a portion of the money I spend on my favorite beverage can go to help women who want to succeed just like I do.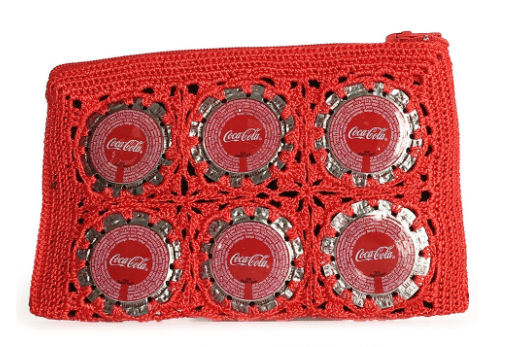 You can also get involved by buying some of the beautiful artwork created by these amazing women from the 5by20 merchandise shop. I received several of these items and I have to say I am absolutely nuts about the Acacia Creations Can Giraffe. I'm excited to be moving soon just so I can find the perfect place to display it in our new house. The Cop Madam Bottle Cap Purse is also super fun. It's made from recycled bottle caps crocheted together by women in Turkey. It will make a perfect evening bag or makeup bag! These are only two of the many beautiful things you'll find in the shop. Find something unique for yourself or as a gift while helping the women who made it.