Use this helpful costume selector to find the best costume for kids OR adults!
Halloween is coming soon – have you gotten your costume yet? There are so many options out there that it can be tough to pick just one. And if you have kids to shop for, too, you know just how indecisive they can be.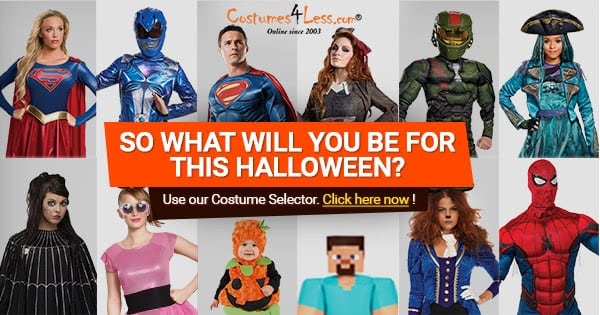 Costumes4Less.com has a great tool that can help you find the right costume for your needs. Start on their home page, then scroll down to the Costume Selector banner (pictured above). Once you get there, you can filter their h-u-g-e selection of costumes by Age Range, Costume Category, Theme, Gender, Price, and more to find just the right costume for your needs and your budget.
I found this tool super easy to use. It quickly narrows down the huge list of possible costumes into a much more manageable selection. Here are some filters I tried: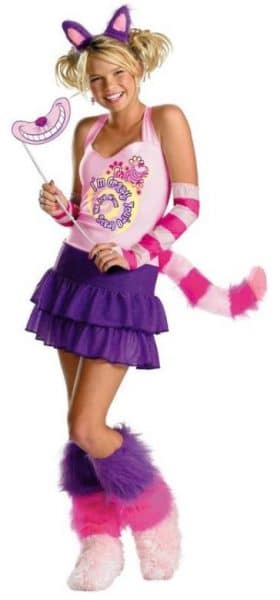 Tween / Classic Halloween / Disney –> The Cheshire Cat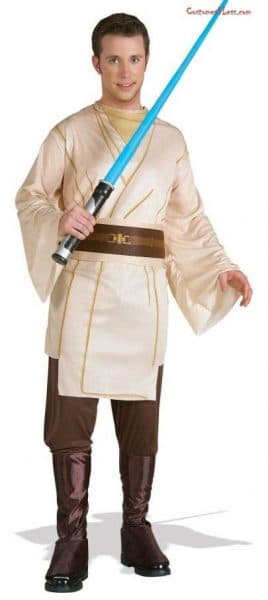 Adult / Movies and TV / Star Wars / Male –> Adult Jedi Knight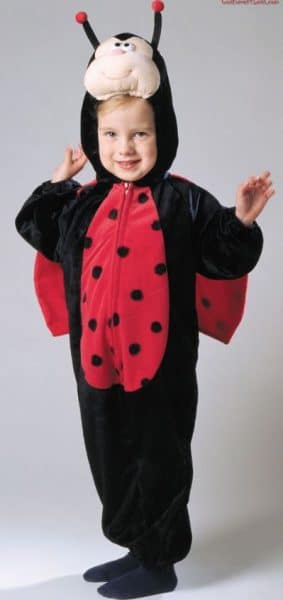 Infant / Animals / Lady Bug / Female –> Ladybug Plush with Wings Costume
Shipping is free on orders of $65 or more, so consider making Costumes4Less.com a one-stop shop for the whole family!