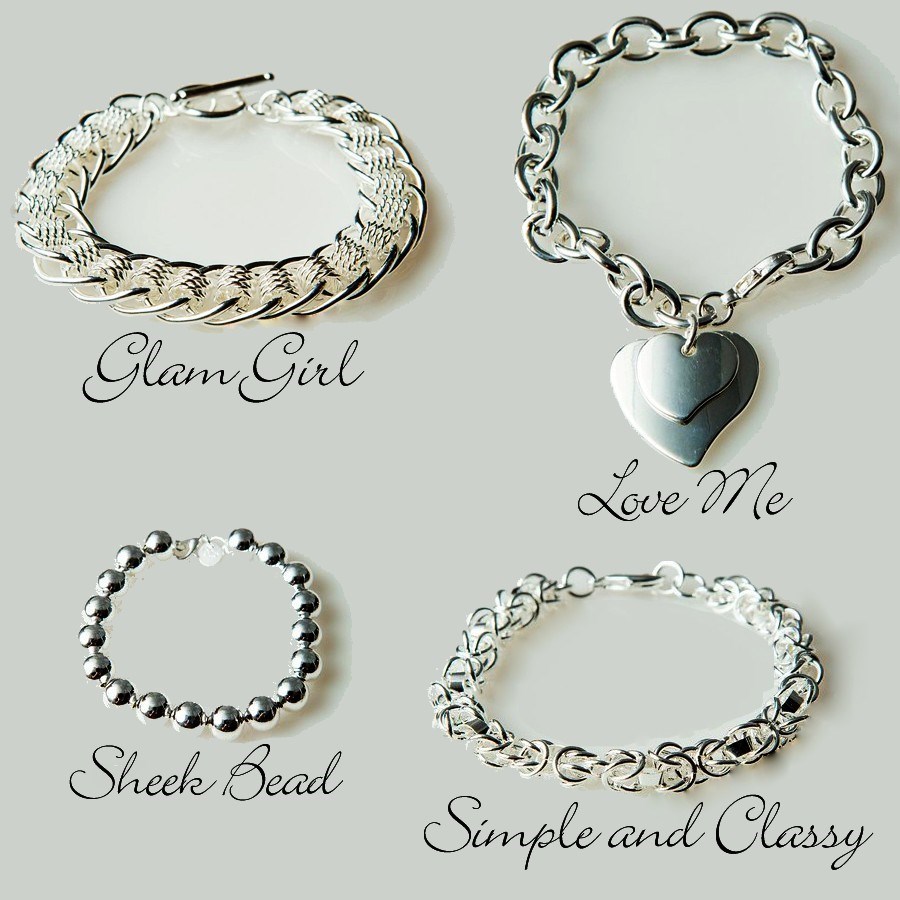 Jane.com has a choice of four sterling silver bracelets on sale right now for only $9.99 each! That is such an incredible price on these pieces. They are regularly $20, so this is 50% off.
These bracelets remind me of the popular Tiffany styles and are just a mere fraction of the cost. They would also be beautiful worn together! Shipping on these is only $3.50 for the first and $2 for each additional one that you purchase making them as low as $11.99 each!
Head over here to grab this great deal and here are a few details from the listing:
Bracelets add the perfect touch to any outfit and you have your choice of 4 sterling silver options to match with anything in your closet! Glam Girl Bracelet: All your friends will admire this bracelet as it catches the light just right to give you that Glamorous glow. This gorgeous piece allows you to complete that red carpet look. 8" long, with a toggle. Love Me Bracelet: This piece is not only Elegant, but it shows you have a love for fashion. Add this beauty to any of your favorite looks. 8" long with an adjustable clasp that allows you to get the perfect fit. Sheek Bead Bracelet: This stylish bracelet can be dressed up or dressed down depending on your outfit. It is classic and sheek to go with whatever you choose. 8" long. Simple and Classy: This is the piece that can be worn anytime or anywhere. It is simple enough for lunch or shopping with the girls, yet classy for a night out on the town. 8" long.
Disclosure: This post contains affiliate links that help support our site with no additional cost to you. See our complete disclosure policy here.