Save more on your groceries when you check your supermarket's web site for deals, special offers and more.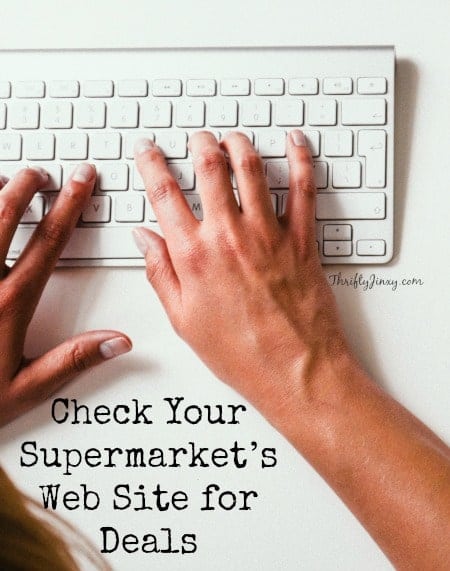 Most all of us thrifty shoppers are regular readers of our local supermarket's sales flier. But, how often do you check your supermarket's web site for deals? If you're not already familiar with it, take a look. Most will have informational resources such as recipes, food information, special in-store event schedules and store details. Most all will also have copies of their sales fliers on-line (in case you have misplaced yours) and some even allow you to make a printable shopping list by clicking on the flier items you want to buy.
My favorite features are that some grocery stores will also offer "web only" coupons that you can print from the web site and redeem at the store. Also, many sites offer special contests or sweepstakes that you can either enter right on the web site or else they will provide specific information to mail in a sweepstakes entry. You might even find occasional free sample offers on your store site if you're lucky.
Many more services (special events, job applications, party planning, product recall information) may be available to you, so go ahead and take advantage of those you need.