One holiday task I like to complete in October is making up my gift list and figuring out what I'd like to buy for each person on the list. Oftentimes I have something specific in mind, like a particular kitchen gadget or store gift card, but other times my ideas are more general like "cozy living room accents" or "cute earrings."
Regardless of what I write on the list, I try to be thoughtful in my purchases and find something unique for each person on the list. Isn't it fun to discover just the right gift and know that there's pretty much zero chance that the person will receive an identical gift from someone else?
I recently discovered Society6 and their huge selection of affordable art prints, household decor, office supplies, and more. The concept behind Society6 is pretty cool – artists from around the world can upload their work and feature it on more than forty different consumer goods. Each item ordered is printed and shipped on demand, and every purchase pays the artist, too! Pretty cool, right?
To help you in your search for the perfect gift, check out their selection of gifts under $25 and gifts under $50. Here are some of my favorite items: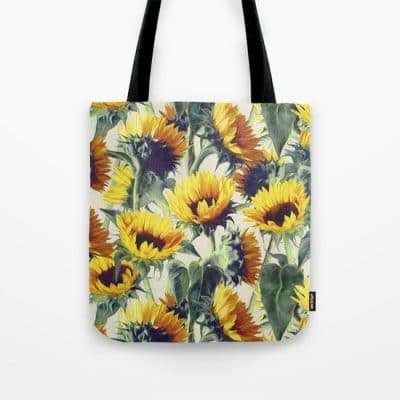 Sunflowers Forever Tote Bag – $20.99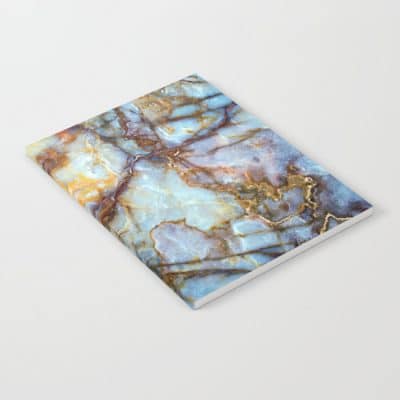 Marble Lined Notebook – $14.99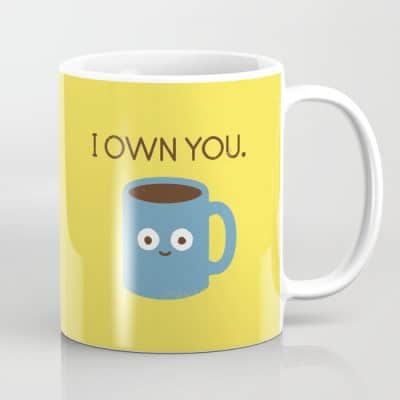 Coffee Talk Coffee Mug – $15.99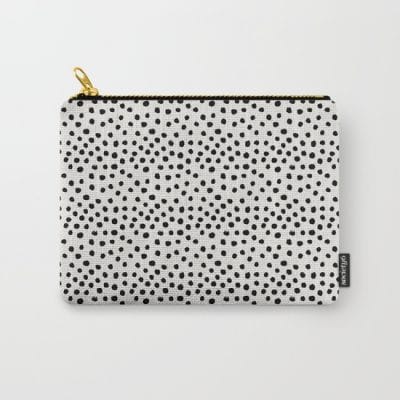 Carry-All Pouch – $15.99
And while you're browsing, who says you can't get something for yourself?! These must-have pillows for fall just might fit the bill if you're in the mood to update your living room:

There are so many products to choose from, including art prints, tapestries, throw pillows, blankets, mugs, totes, and lots more. With all of the choices available, you're bound to find just the right fit for those special people on your gift list…and chances are good they won't get anything else like it!
Enter our reader giveaway HERE!