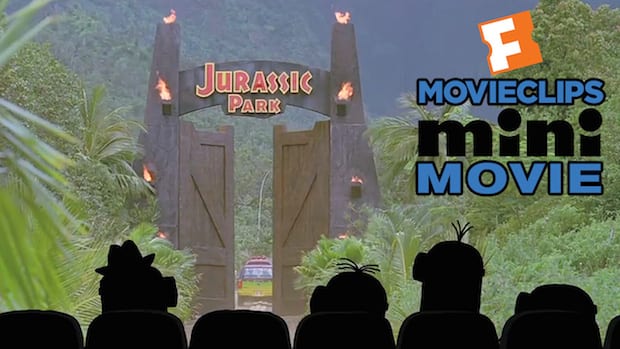 As of today, we are exactly one month away from MINIONS arriving in theaters July 10th! (We can't wait!) To tide us over in the meantime, we can check out the first in a brand new series of original video shorts from Fandango: Movieclips Mini Movies: Featuring Brian the Minion.
There will be a new mini movie each week featuring the brand new Minion Character Brian, an excited moviegoer. Over the next few weeks we'll see his reactions to seems from classic Universal movies like "Fast Times at Ridgemont High," "Back to the Future," "E.T.," and others.
This very first episode features the original "Jurassic Park", which is perfect timing with the all new "Jurassic World" opening in theaters this Friday.