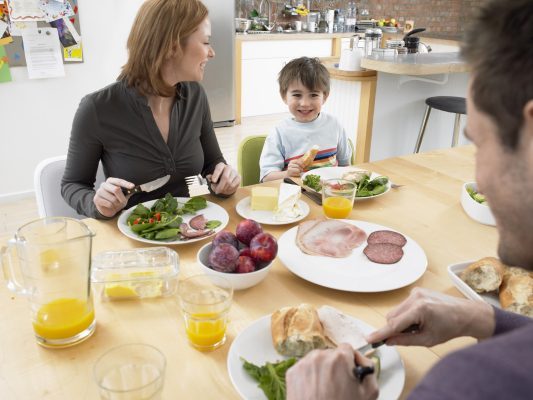 There's a time in our house that I oh-so-lovingly term "the witching hour." It's that time between school pickup and dinner in which the kids are scrambling to unpack their backpacks and lunch bags, get a little bit of down time with a snack, practice their instruments, and work on their homework. And since I have school aged kids AND younger kiddos, it also means that I'm on diaper duty, whiny preschooler duty, and dinner duty amidst all of this craziness. I know I am just one of many parents that has to deal with this!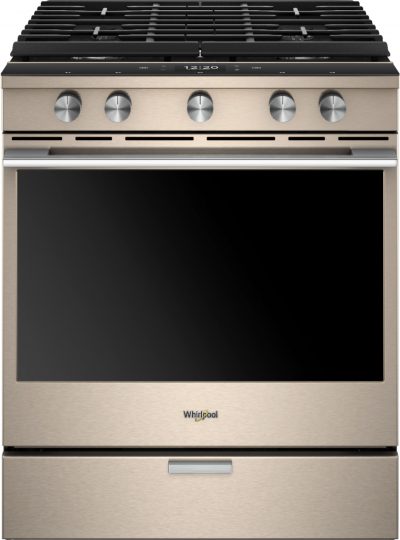 If this sounds like you, too, now there's a way you can keep tabs on dinner while dealing with all of the chaos…without having to be chained to the kitchen. The Whirlpool Sunset Bronze Gas Convection Range allows you to monitor your oven right from your smartphone or tablet! Check your oven timer, preheat your oven from any room in the house, and even reduce the temperature on your oven to keep dinner warm until it's time to serve.

This oven has a touchscreen that gets you instant access to the settings you use most as it learns, adapts, and suggests customized presets based on your family's routines. The more you use it, the more it will help you out.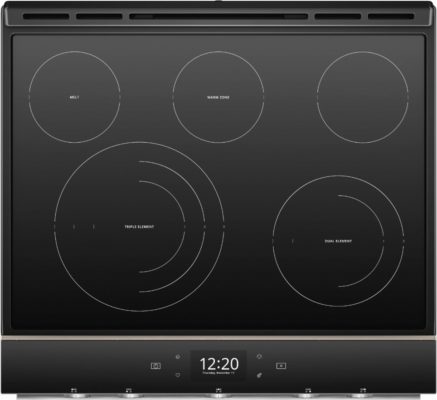 Five cooktop elements provide 100 to 3000W of power to meet various cooking requirements, and the ceramic cooktop surface offers a durable design. Safety features include auto shutoff, a control lock, and residual heat indicator.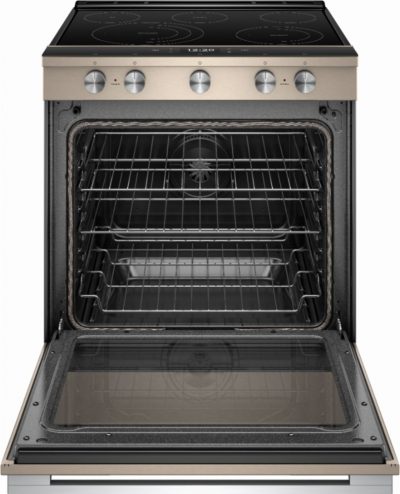 Whirlpool Smart Home Appliances are purposely designed for the way you live. Features like Control from Anywhere connect you when you need it, wherever you are. Their appliances keep up with you, so you can keep up with the ones you love. Enjoy mealtime flexibility and control your appliances from any room in your home, managing mealtime with the click of a button to make holiday cooking and entertaining smarter, and easier. Whether using the touchscreen or controlling your range or microwave from your phone, Whirlpool's connected appliances help keep mealtime hassle-free on your busiest days.
Wi-Fi and app required. Features subject to change. Details and privacy info at whirlpool.com/connect. Appliances must be set to Remote Enable.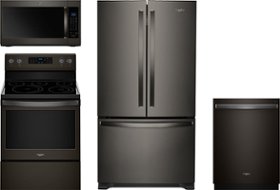 This oven and other Whirlpool Smart Appliances are available at Best Buy, and to sweeten the deal they are offering extra savings when you bundle! Shop now through October 30th and you can save up to $400 on select Whirlpool kitchen packages. Revamp your kitchen with the latest Whirlpool technology and striking finishes that complement your cabinetry and overall décor. Choose from Black Stainless, Stainless, White, or Black appliances and save when you buy 3 or more together.