#LoveMyCereal #QuakerUp #CollectiveBias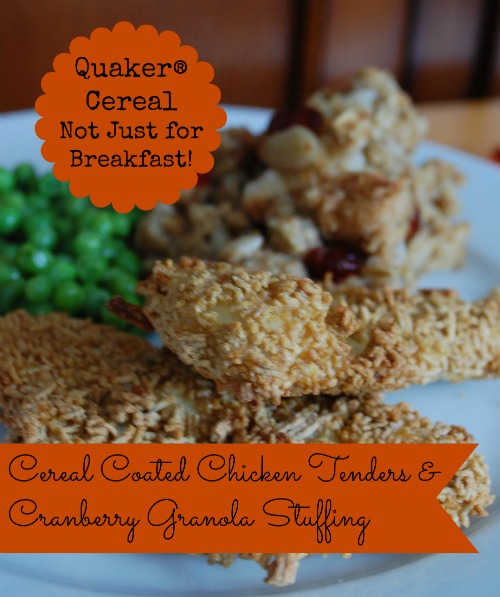 About five years ago, my sister turned me on to Quaker® Oatmeal Squares. At the time I was watching my nephew several days a week and sometimes would spend the night to avoid all the driving back and forth. When it was time for breakfast it meant Quaker® Oatmeal Squares. It was a great choice because it was one of the only cereals my nephew would eat and I loved it! So, I started buying it for my own house.
It's already great for breakfast, and it also makes a tasty dry snack right out of the box, but I also wanted to see how I could incorporate it into lunch or dinner, so I created this Quaker Oatmeal Squares Chicken Tenders recipe. I headed to Walmart and visited the cereal aisle to get some ingredients.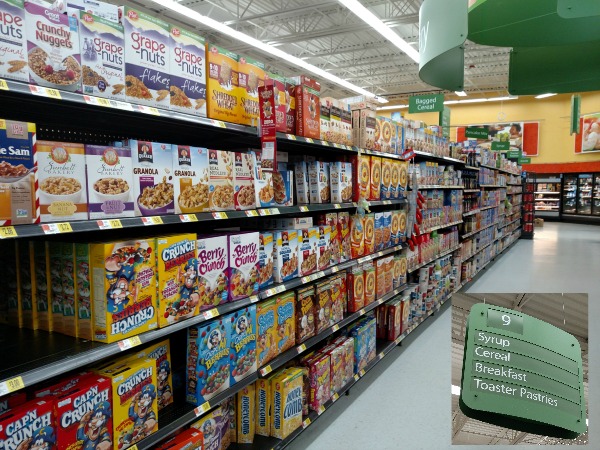 While I was there I saw all four of these Quaker® products available:
Quaker® Real Medleys®
Quaker® Oatmeal Squares
Quaker® Simply Granola
Quaker® Life
Besides the Quaker® Oatmeal Squares for my chicken recipe, I also picked up Quaker® Simply Granola to create a cranberry granola stuffing recipe to accompany the meal. Keep reading to check out these new recipes.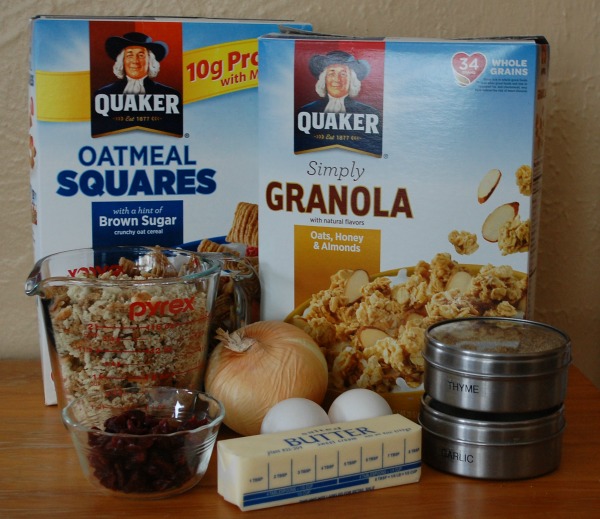 Quaker® Oatmeal Squares Cereal Coated Chicken Tenders Recipe
1 pound thinly sliced chicken breast, cut into tenders
2 cups Quaker® Oatmeal Squares
2 eggs
3/4 cup flour
1 tsp ground mustard
1 tsp salt
1/2 tsp pepper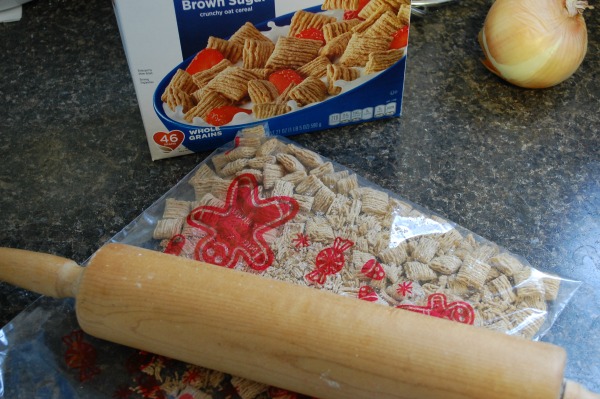 Preheat oven to 375 degrees. Prepare a baking sheet by coating it with cooking spray. (Or use non-stick baking mats.)
Place Quaker® Oatmeal Squares in a large ziptop bag and crush using a rolling pin or a heavy skillet. Add in ground mustard, salt and pepper. Beat two eggs in a bowl. Place flour in a separate bowl.
Take one piece of chicken. Coat it with flour. Then dunk in egg mixture. Place in ziptop bag and shake until coated with crumbs. Place on prepared baking sheet. Repeat with remaining chicken. (Optional: spray tops with cooking spray to get more browning.)
Bake approximately 25 minutes (turning once) or until cooked through.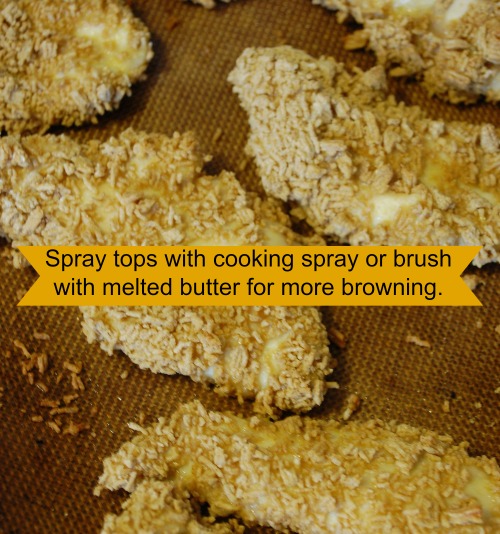 Quaker® Simply Granola Stuffing Recipe
1 Tbsp butter
1/3 cup chopped onion
1/2 tsp thyme
1 cup chicken broth
2 cups seasoned stuffing cubes
1 cup Quaker® Simply Granola
1/4 cup dried cranberries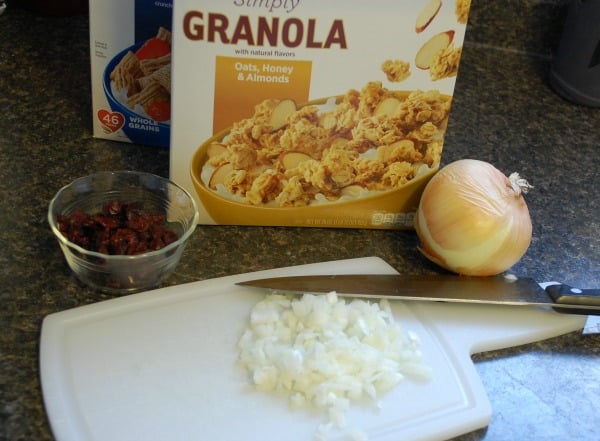 Melt butter in a large saucepan. Cook onions in melted butter until translucent. Add in thyme and chicken broth. Bring to a boil. Turn off heat. Stir in stuffing cubes, granola and cranberries. Cover pan and let sit for 5 minutes or until all liquid is absorbed. Fluff with a fork before serving.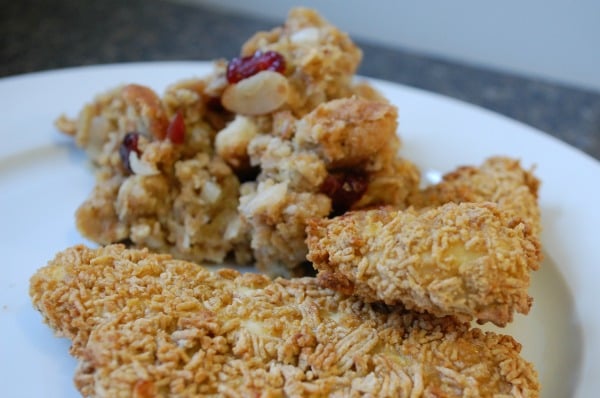 How do YOU enjoy cereal beyond the breakfast hour?