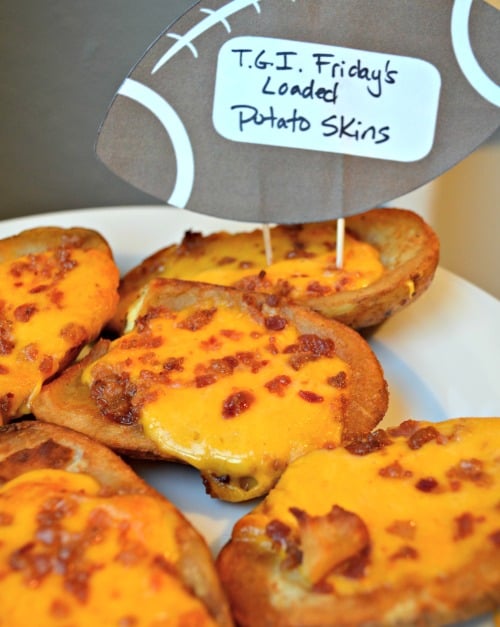 While we are stuck in the dreariness of winter that has been hitting most of the United States, it's fun to escape from the reality of cold and snow with a game day celebration.
Whether it's for football, basketball, hockey – you name it – a gathering of family and friends for good times is a welcome change of pace. And what is usually the star of these get-togethers? The FOOD, of course!! Whether it's sandwiches, chicken wings, pizza, potato skins or other appetizers, everyone is always hungry and ready to eat.
This weekend we had family and friends over to our house to watch the game. While I'm not a fan of football myself, I do love to prepare party food! Game day food on a budget can be tricky, but can totally be accomplished with some smart shopping and thrifty recipes.
You can see some of our favorite Game Day Recipes HERE!
I have a few go-to recipes that I like to cook and then I always add to those with fun appetizers and finger foods. So, I headed to Walmart to do a bit of preparation.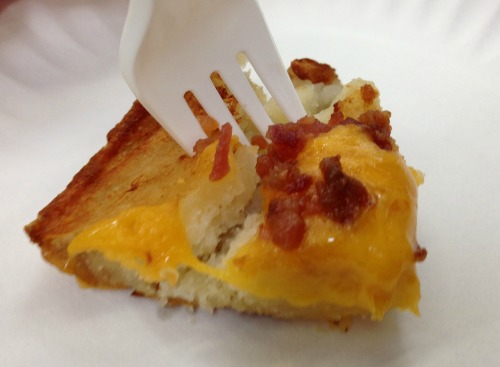 It was a super busy Saturday at Walmart and there were lots of people gathered in one particular area of the store – a #TGIFGameDay food demo with free samples of TGI Friday's Loaded Cheddar & Bacon Potato Skins! I grabbed my sample and my plastic fork to dig in. It was yummy! I headed down the frozen food aisle to see where I could pick up some TGI Friday's appetizers for our party.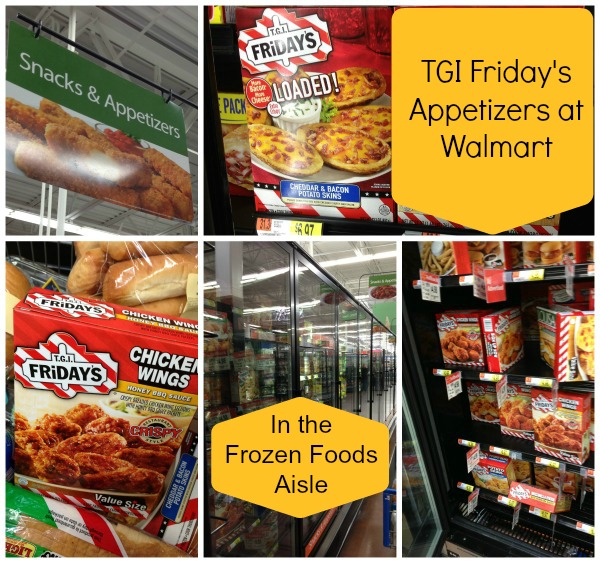 I picked up a box of TGI Friday's Frozen Chicken Wings Honey BBQ Sauce and a box of Loaded Cheddar & Bacon Potato Skins. I'm lucky I got to the store when I did because these were very popular this weekend! The shelves were emptying in a hurry.
When it came time for the party, preparing my TGI Friday's appetizers was super easy. All I did was preheat the oven, place them on baking sheets and pop in the oven. Once the wings were cooked, I just had to toss them with the yummy BBQ sauce that was defrosting in warm water while the wings were in the oven.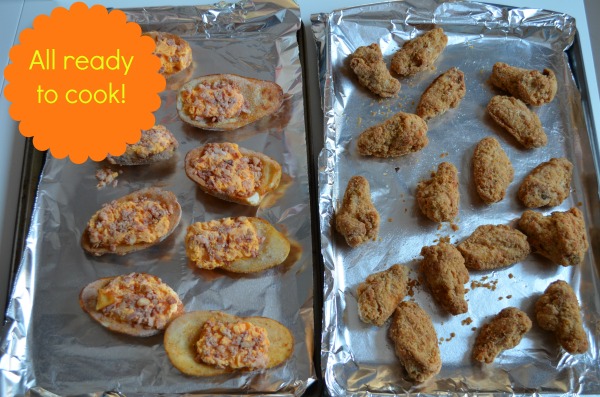 I wanted to do a little something special for our buffet spread, so I created these football-themed Game Day Dish Markers. Feel free to print them out and use them for YOUR next football party!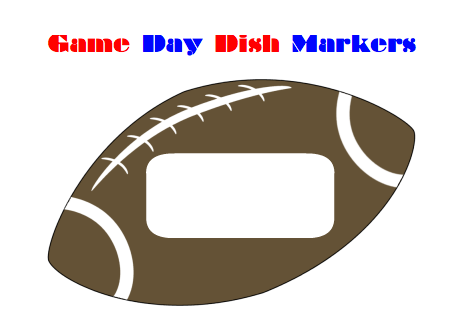 We had a GREAT, and I do mean GREAT, time at our party! The food was a hit, everyone had a good time, and we all had a some difficulty waking up for work and school the next day!