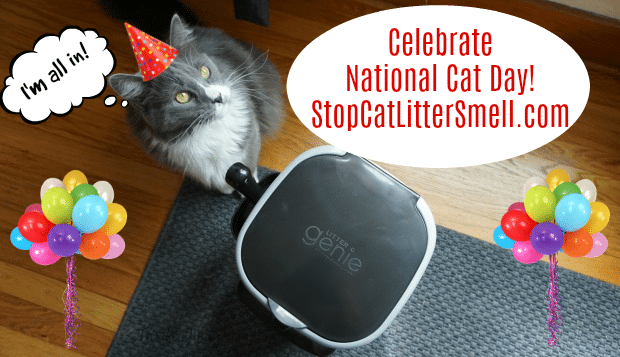 One of the most fun days on the internet every year is October 29th – National Cat Day. All of you fellow cat-lovers already know how awesome cats are AND that they deserve their own special day. I am happy to see my social feeds flooded with cat pictures all day long to celebrate the holiday. This year there will be something NEW to experience as October 29th is also the launch day for Litter Genie's www.StopCatLitterSmell.com, a fun interactive site with games, prizes, tips for cat parents and more!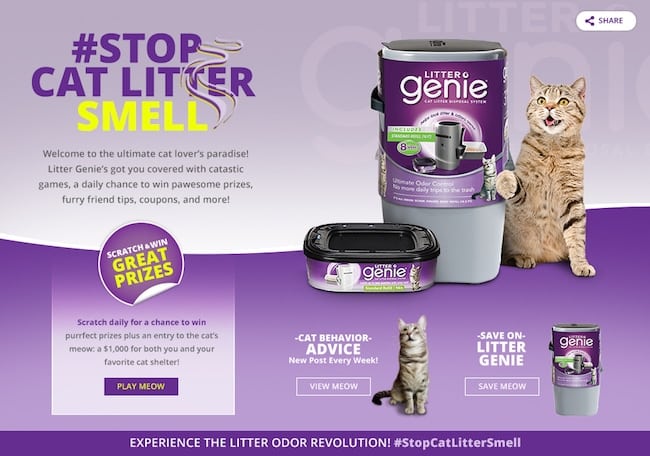 Some of the things you'll find on www.StopCatLitterSmell.com include:
"Cat Scratch Game" – A fun instant win game
A sweepstakes where you can enter for a chance to win a $1,000 American Express® gift card for you and an additional $1,000 for the cat shelter/rescue of your choice!
Link to a coupon offering a discount on Litter Genie products
Weekly cat tips from cat behaviorist Rita Reimers, "The Cat Analyst"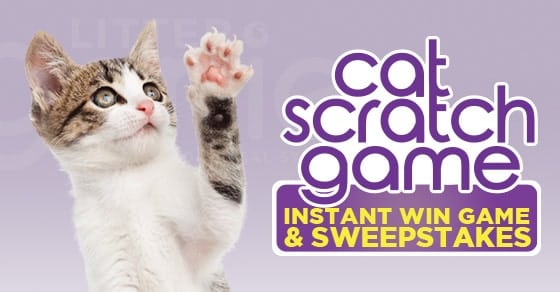 And, of course, National Cat Day isn't the only time you should visit www.StopCatLitterSmell.com! You'll want to keep going back every day for another chance to win in the Cat Scratch Game, not to mention that you'll want to see the newest tips from cat behaviorist Rita Reimers. Cats can be tricky to figure out, so I'm looking forward to seeing what Rita has to share with us!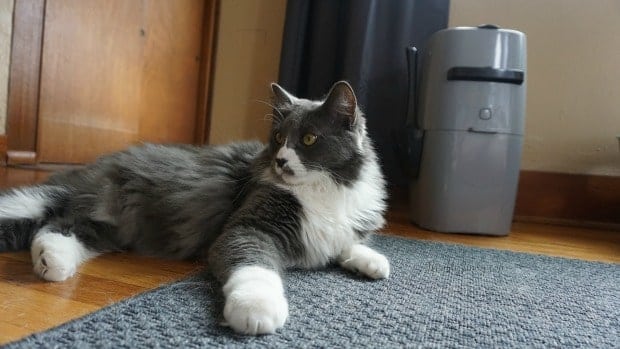 If you don't already use a Litter Genie and are ready to try one, be sure to grab the printable coupon from www.StopCatLitterSmell.com! The Litter Genie® Cat Litter Disposal System is a convenient cat waste disposal system that helps keep your home smelling clean and fresh. (It's a pleasure to not have to try to spray air freshener when guests drop by unexpectedly, right?)
The way it works is that the Litter Genie Pail® has a unique air-tight design and a seven-layer refill bag with odor barrier technology to lock away bad smells and germs. It holds up to two weeks of cat litter (for one cat) to avoid constant trips to the trash. With our three cats, that means it needs to be emptied once or twice a week, but any reduction in trips outside to the trash is a plus!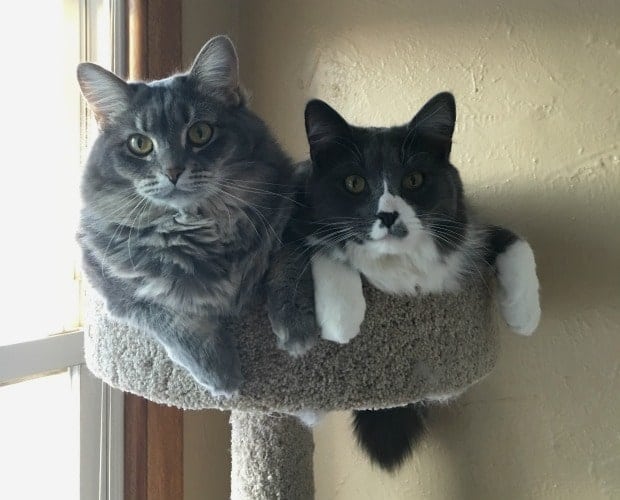 Litter Genie® Standard Refills last up to two months (for one cat) and are available in single, two and four-pack options. The Litter Genie® Plus Pail's added antimicrobial inhibits odor caused by bacteria on the pail and an increased length refill cartridge that lasts about 10 weeks (for one cat) 30% longer than the standard Litter Genie® refill. I think I need to move up to a Litter Genie® Plus Pail with my clowder of cats. (Yep, that's what you call a group of cats!)
Be sure to head over to Litter Genie's www.StopCatLitterSmell.com for lots more info…and FUN!
Happy National Cat Day!!