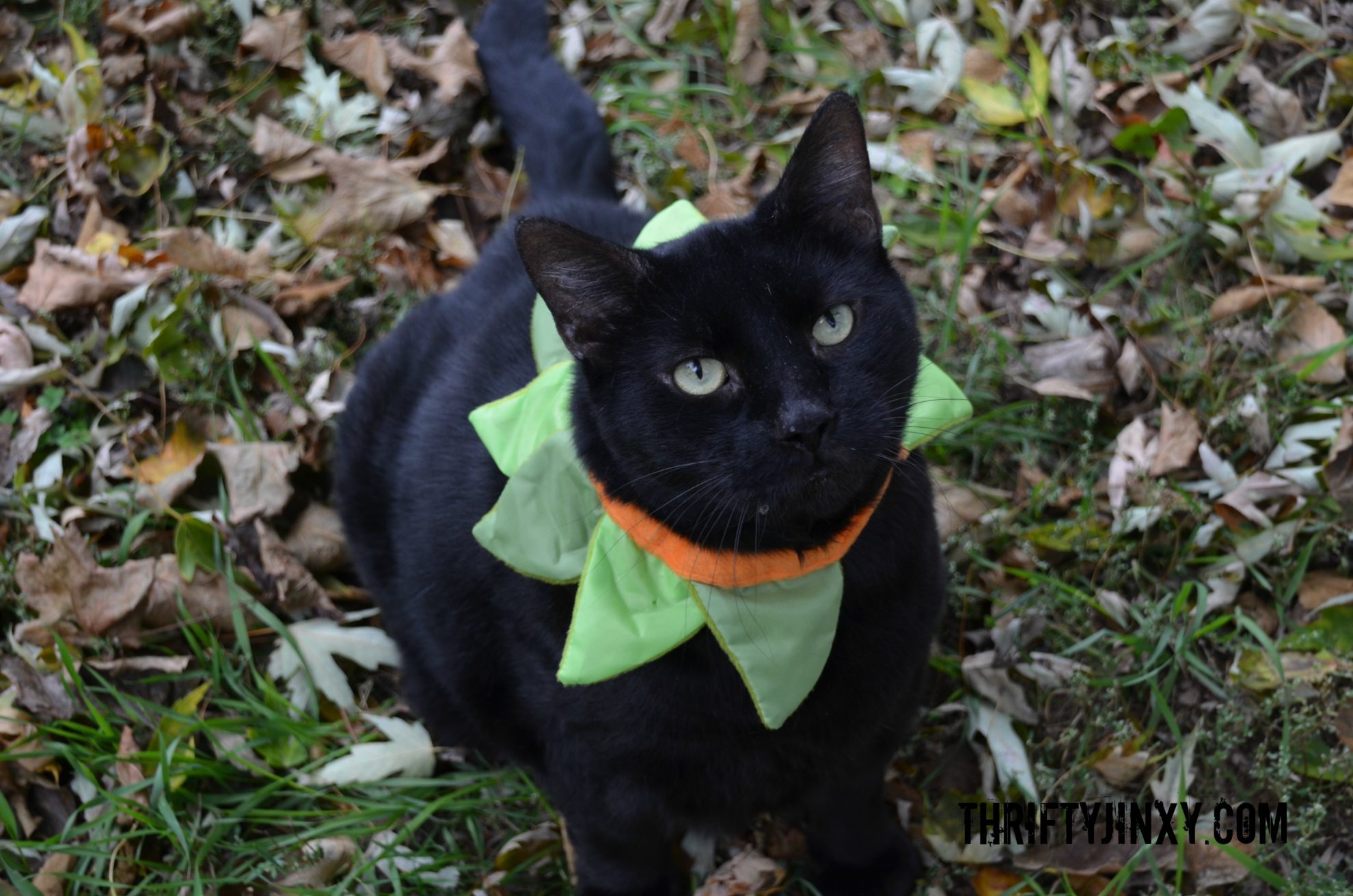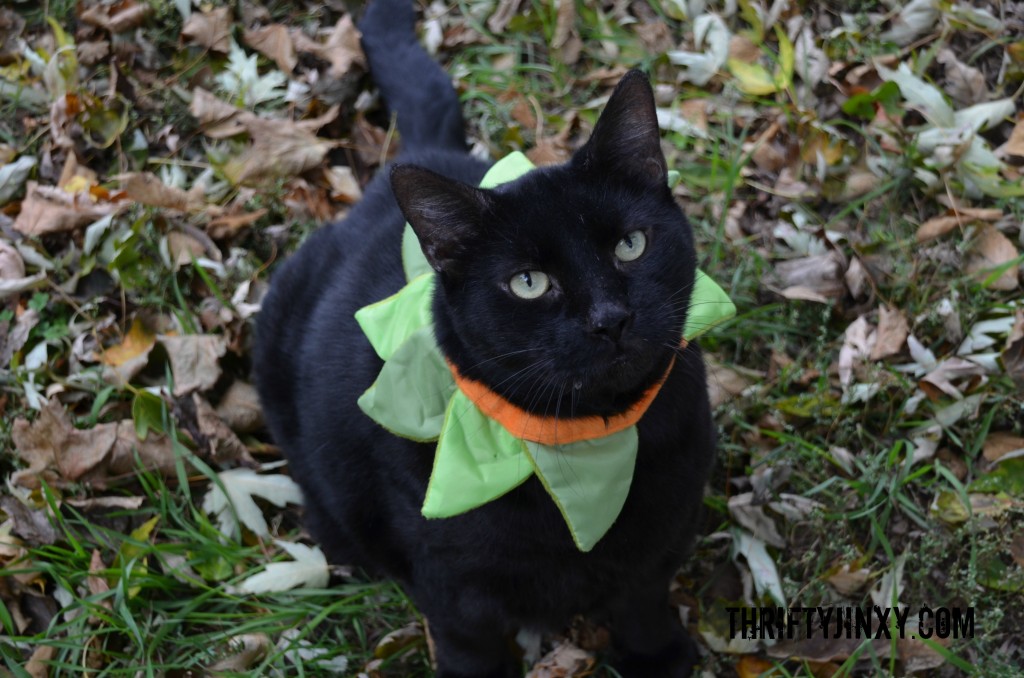 If you read Thrifty Jinxy regularly you know that my cat Jinxy is the king of Halloween – – I mean HE'S A BLACK CAT – how much more Halloween-y can you get? Maybe if I had a pet bat it would be close – – but I don't think a bat would be nearly as cuddly! Since Jinxy is used to be the star this time of year, we were pretty excited about the opportunity to head to Walmart to buy Sheba Cat Food and celebrate with cats in costumes.
New SHEBA Black Label still has the same high-quality meat, poultry and seafood inside, but it is dressed up in a fancy new black label. Jinxy swears that the cat on the label is him when he modeled as his younger, slimmer self – – but I have my doubts about that. Every Sheba recipe is formulated without grains or corn, which I consider to be a big plus. Sheba also makes sure that its seafood is responsibly sourced – another plus on my checklist.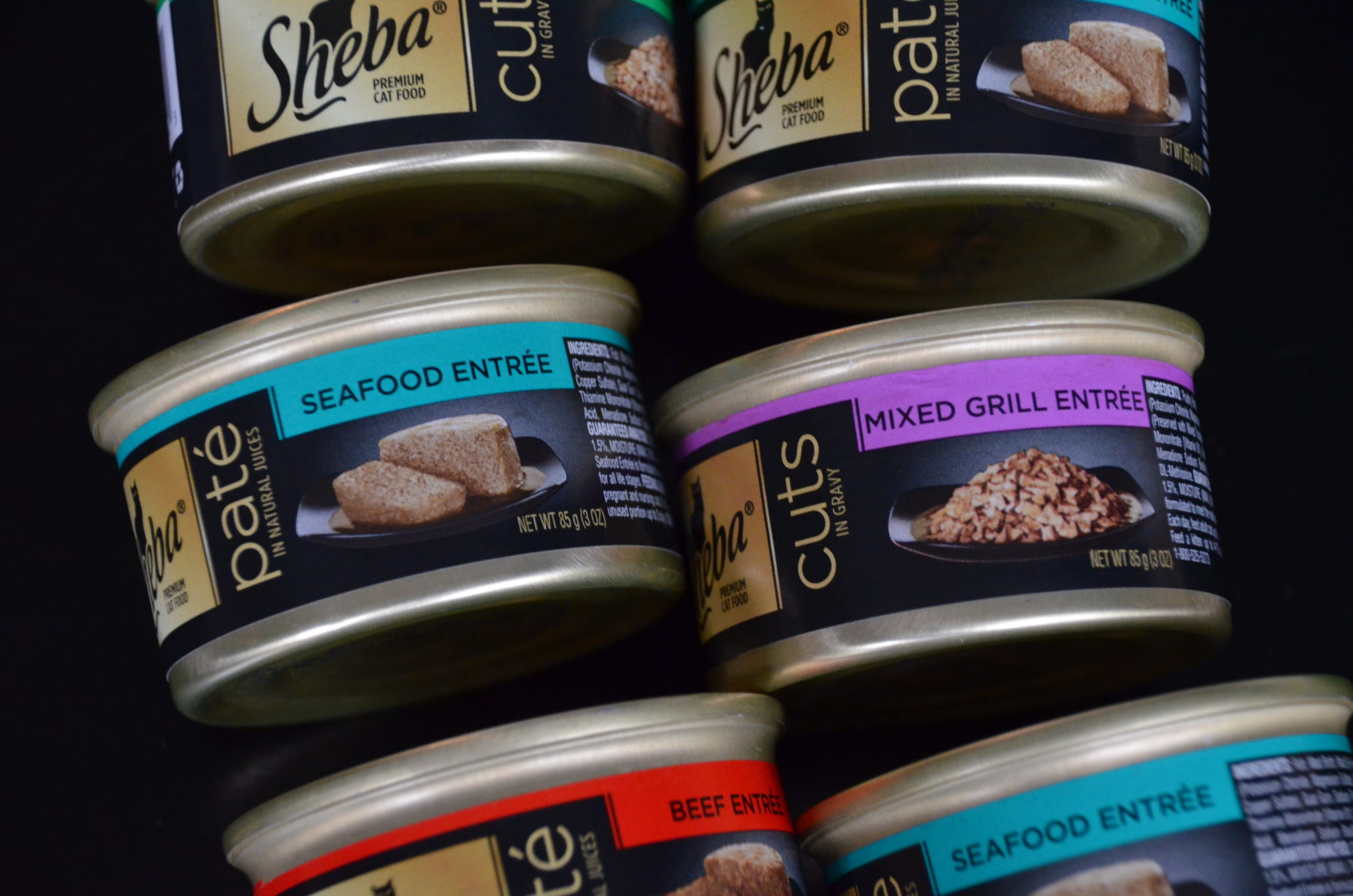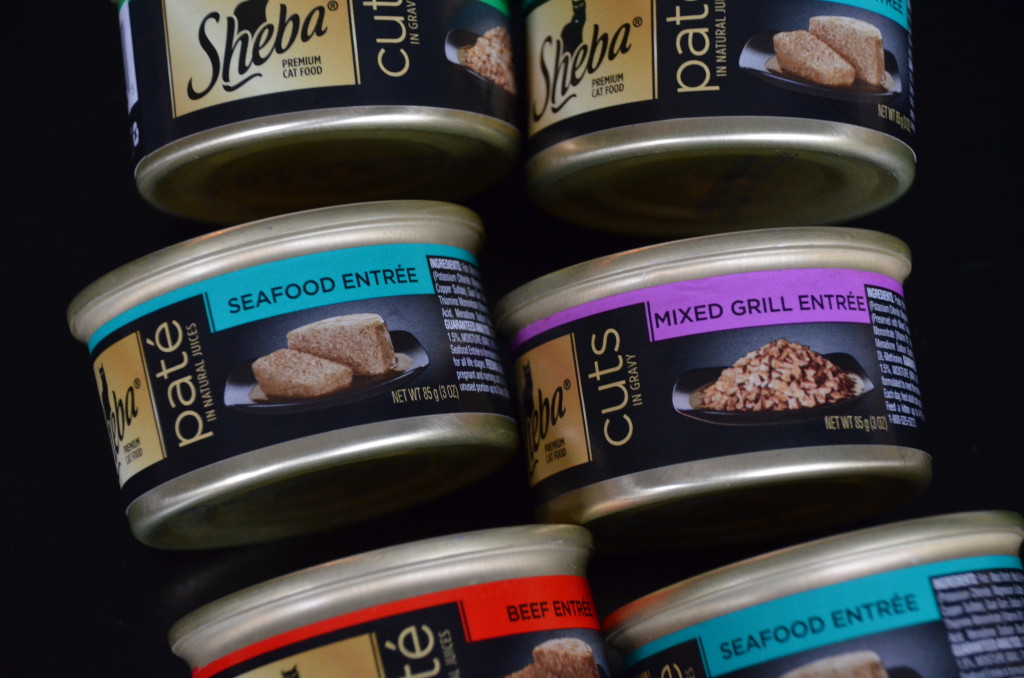 Even though Jinxy is this month's star, all of our cats were excited to see the Sheba Cat Food. Peanut was so happy about it he was even rubbing up against the cans. Now that's anticipation! Jinxy didn't waste any time with can-rubbing – he got right down to business and gobbled up his Sheba Seafood Entree.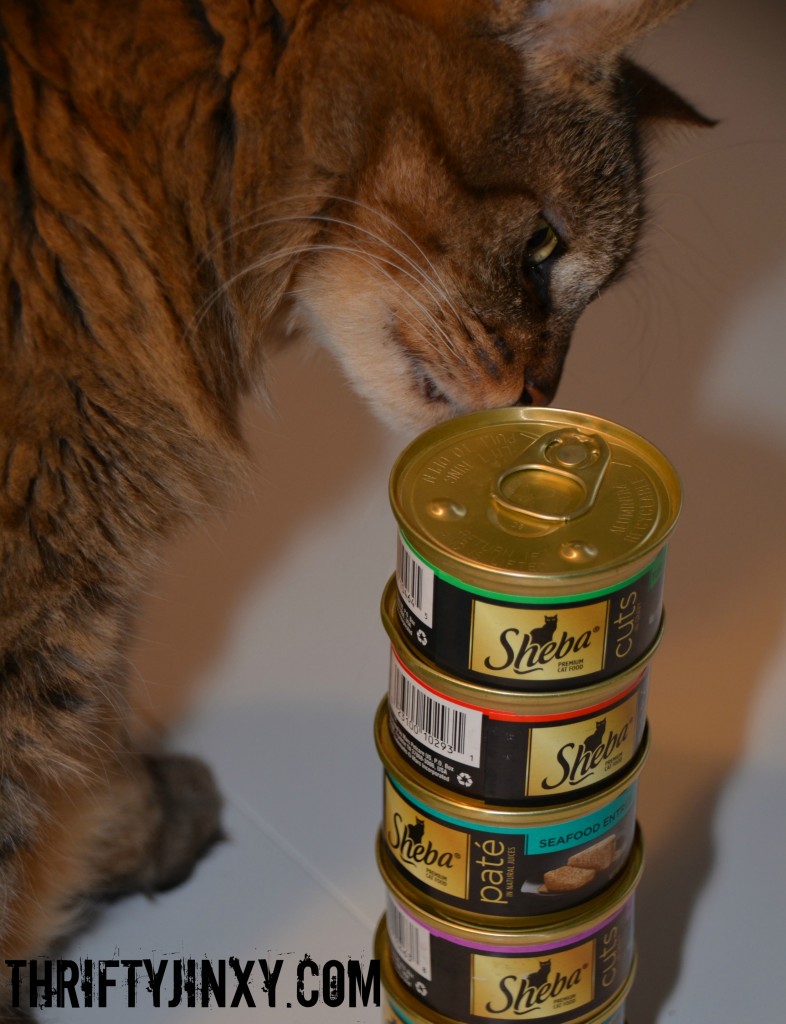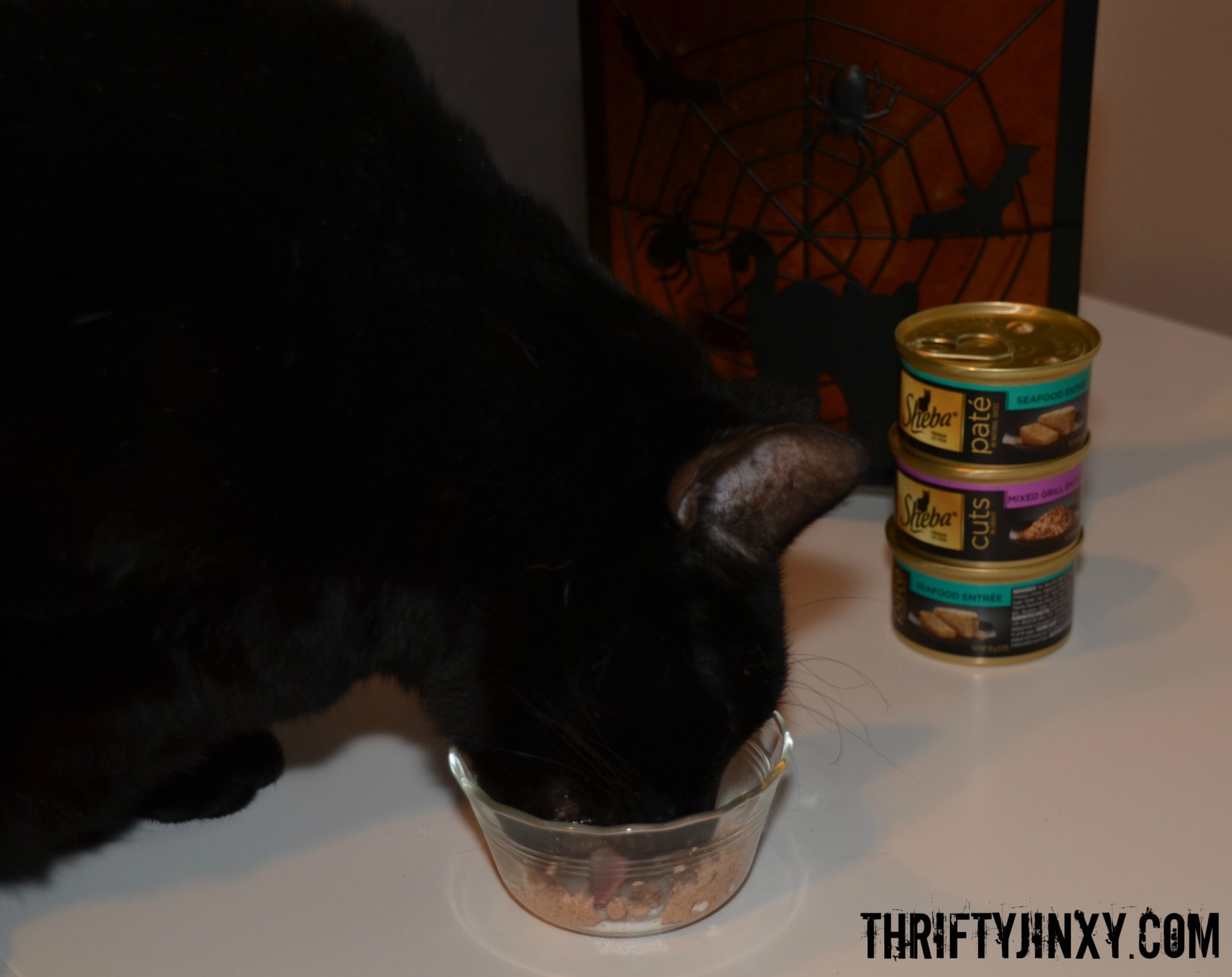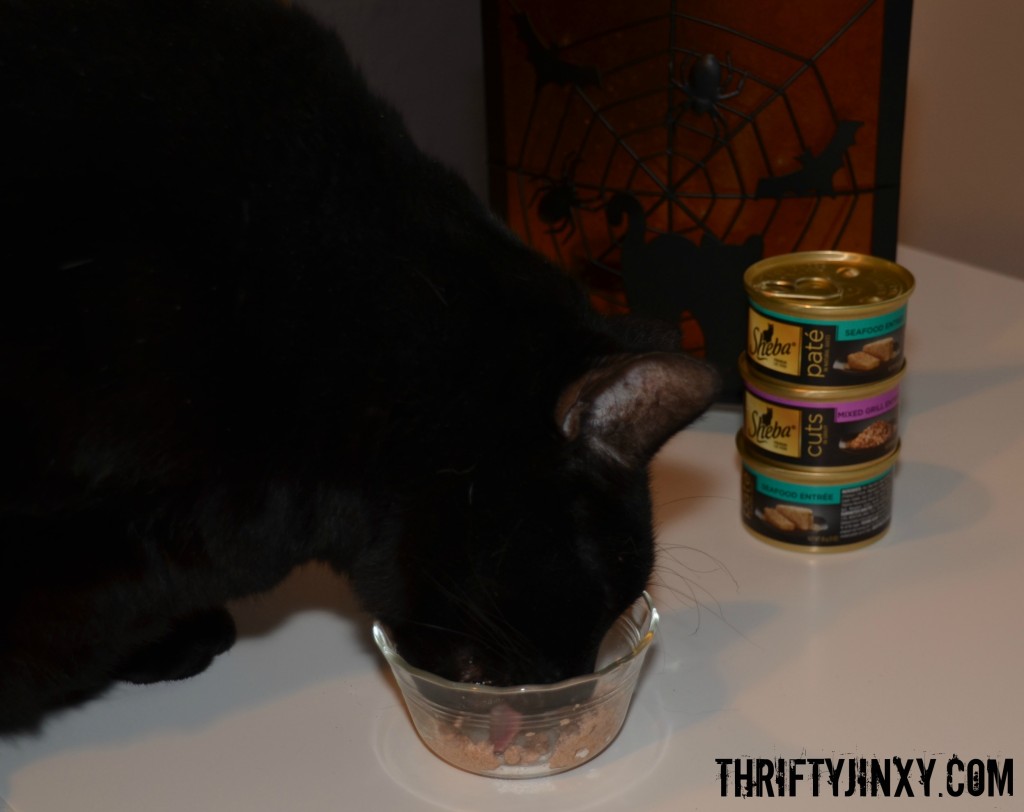 Poor little Lucky showed up late to the party and missed out on the Sheba cat food! She is voicing her opinion. If I was able to translate cat language I am almost sure she would be saying, "Hey, Jinxy – You didn't save any for me?" (Don't worry – I of course gave her some Sheba all for herself!)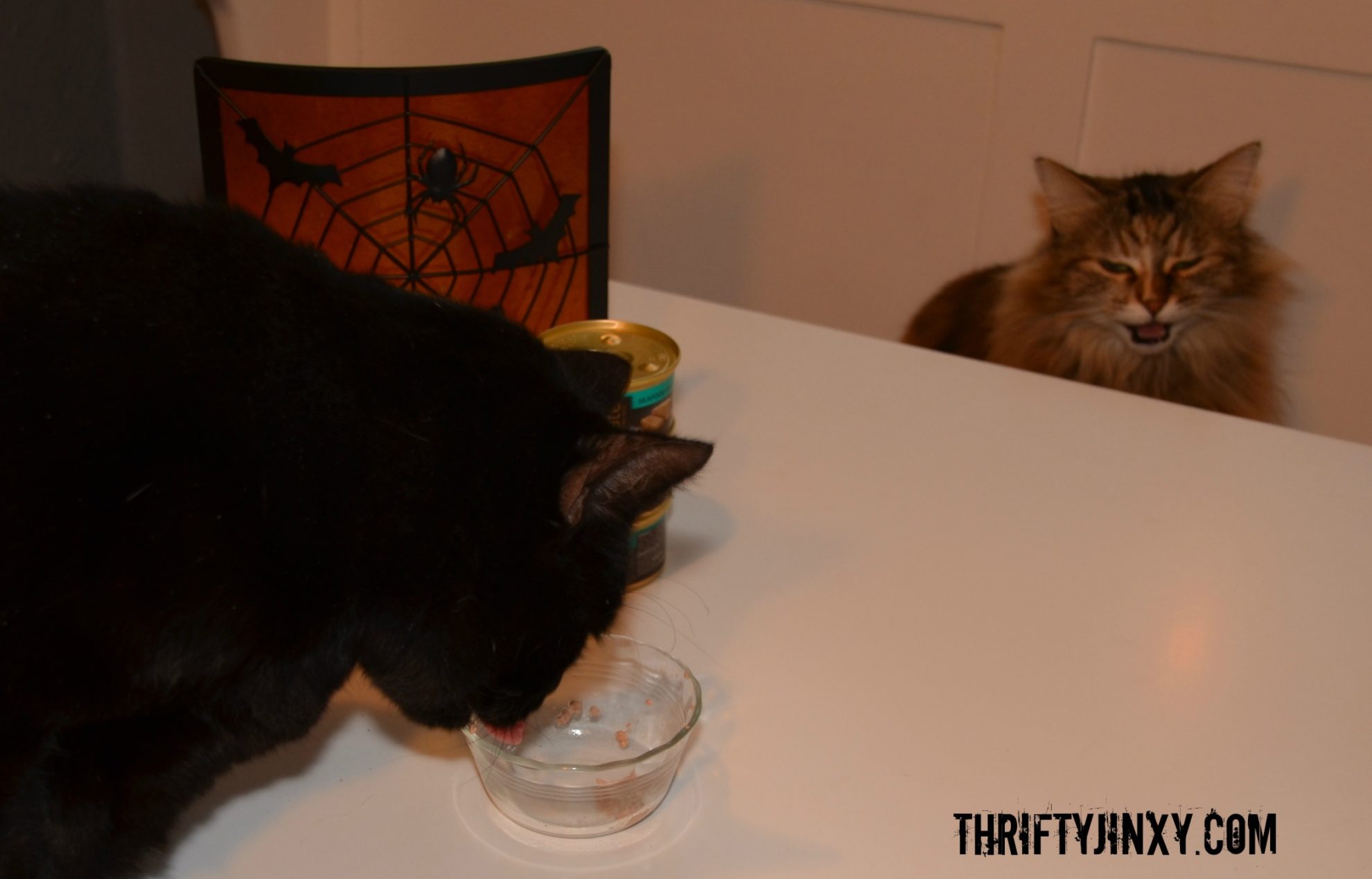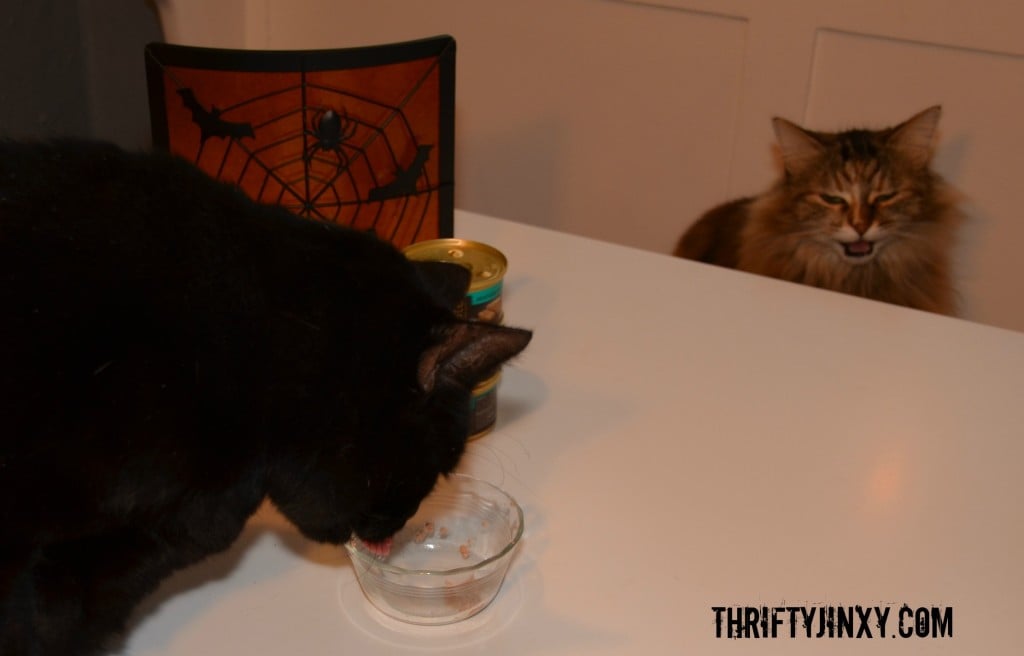 Save: Right now Sheba cat food is on Rollback at Walmart for only $.50 each, or a value pack. You can save even more with the Buy 6 Get 1 Free printable coupon available on the Sheba website https://www.sheba.com/Home.
For more information on Sheba cat food you can follow Sheba Brand on Twitter and "like" Sheba Brand on Facebook.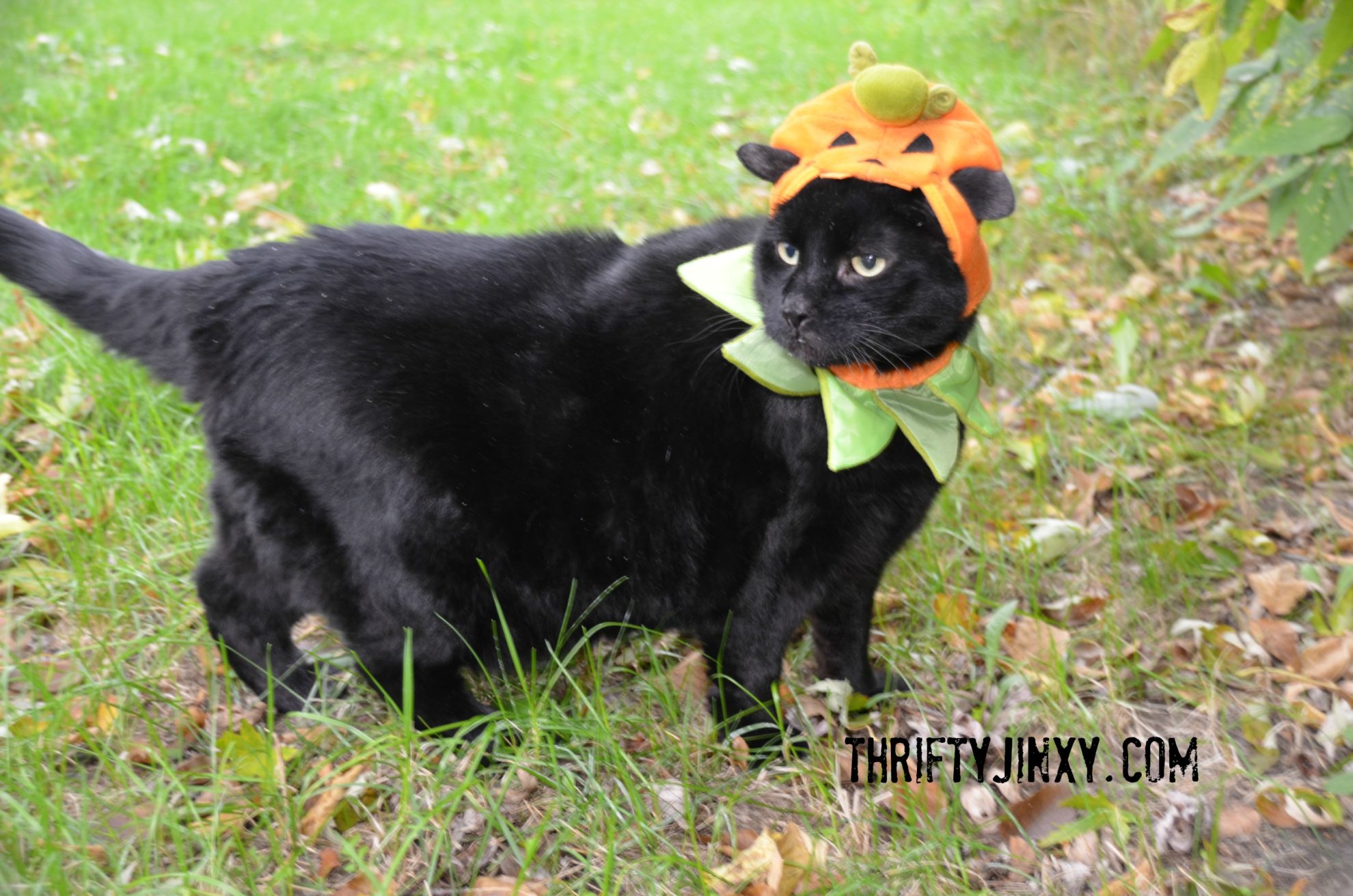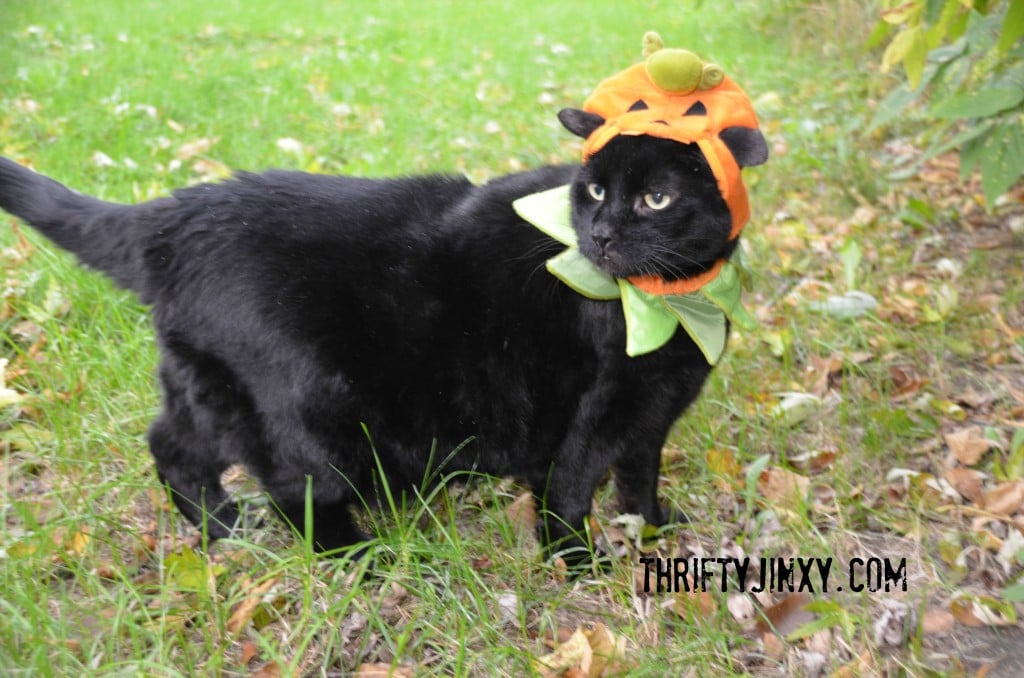 Since Sheba Cat Food is all dressed up in a new black label, we thought it would be fun to also dress Jinxy up for Halloween. He is such a good sport! I think he is pretty adorable in his little pumpkin costume – do you agree?