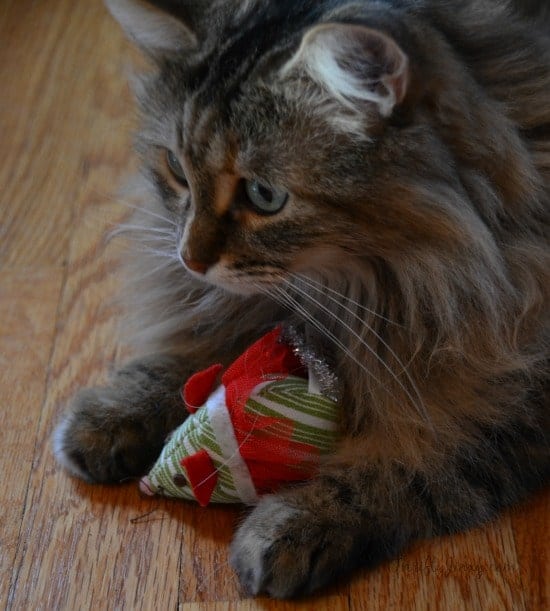 They holiday season is filled with lots of wonderful smells. There's peppermint, pine needles, gingerbread are just a few that immediately come to mind. Especially when it comes to Christmas cookie baking time, it's a joy to take a big whiff of the amazing aroma and get exited about the season. While those scents all make the season smell great, there are certain smells that can put a big damper on the festivities. Litter box odor is definitely one of them!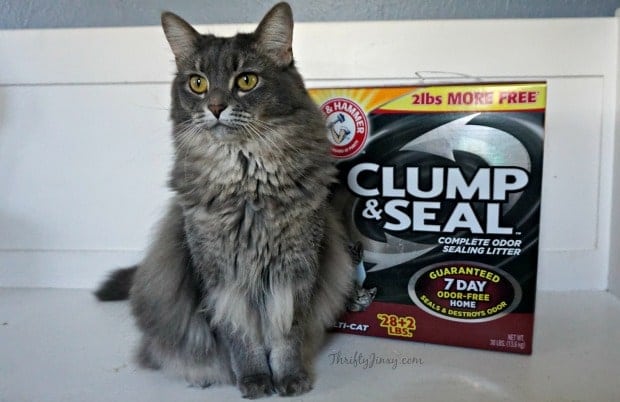 While our cats are a big part of our family and always a part of our Christmas celebrations, litter box odor is something we like to make sure does NOT play a role in the holiday. There's nothing more embarrassing than having holiday guests walk into the house and be greeted by stinky cat box smells! While the odor from a litter box can be a problem with only one cat, a multi-cat household means more smells! So, I'm extra happy when I find something that controls those odors effectively and doesn't let it compete with the GOOD smells in the house. That's exactly what ARM & HAMMER™ CLUMP & SEAL™ Cat Litter, which I purchased at PetSmart, does.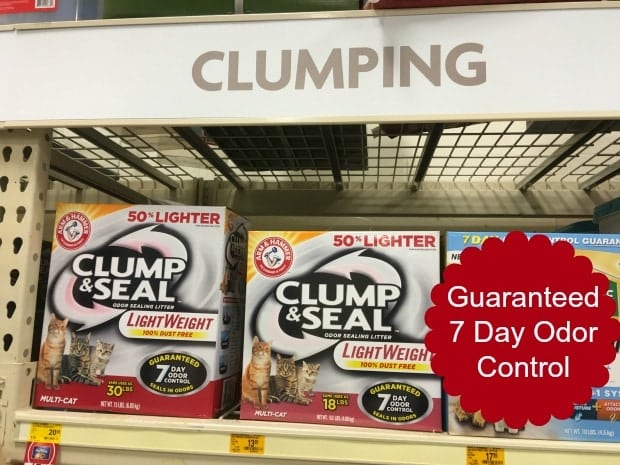 The odor is able to stay in control because ARM & HAMMER™ CLUMP & SEAL™ Cat Litter is the biggest advancement in cat litter history. No other litter on the market forms a tight seal around odor and destroys it with unique odor eliminators and baking soda. The New ARM & HAMMER™ CLUMP & SEAL™ Microguard™ provides bacterial odor control in the litter box for up to 7 days. Bacterial control is important because even after you scoop, bacterial odor can keep growing.The innovative, new MicroGuard technology seals and destroys immediate odor, plus, prevents the growth of future bacterial odor for 7-day odor control, guaranteed. The odor sealing power  really keeps odors out of our home, making it odor-free for a long time and a pleasant environment not only during the holidays, but all year round!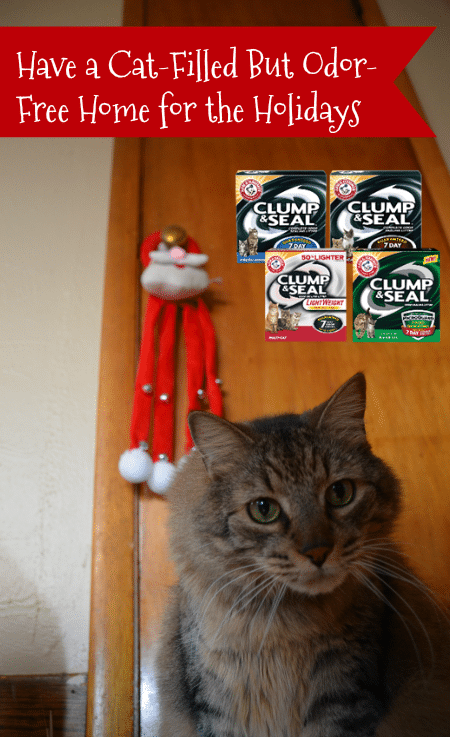 I purchased my ARM & HAMMER™ CLUMP & SEAL™ Microguard™ at Petsmart. You can find your nearest Petsmart location here.
This is a sponsored conversation written by me on behalf of ARM & HAMMER. The opinions and text are all mine.