While we all love our cats, I don't know ANYONE who enjoys taking care of the litter box! We have tried many options over the years, some much better than others, so I'm interested in giving the ScoopFree® Ultra Self-Cleaning Litter Box a try.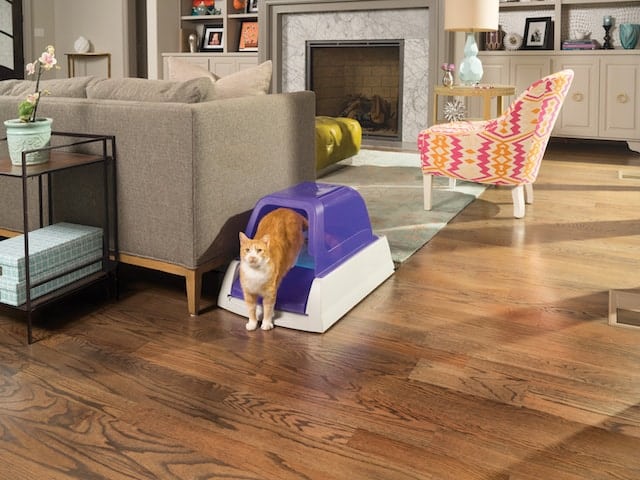 ScoopFree® is a self-cleaning litter box that offers cat owners a real "hands off" approach. You simply plug it in and leave it alone for weeks at a time. Its automatic rake system sweeps the waste into the covered compartment either 5, 10 or 20 minutes after a cat uses the litter box – you choose the time setting. It then uses safety sensors to reset the timer after it detects your cat going back into the box.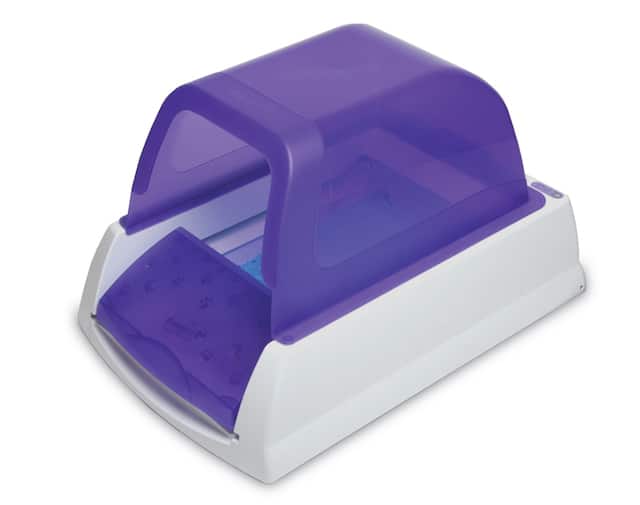 There are extra advanced features too. For example, there is a built-in health counter to track how many times your cat has used the box. If you have only one cat, it helps you quickly identify any possible health problems.
There are lots of features to keep the box and your house more clean like an optional privacy hood to help keep litter in the box. Plus, a covered waste trap locks in odor and leaves litter box smelling clean and fresh.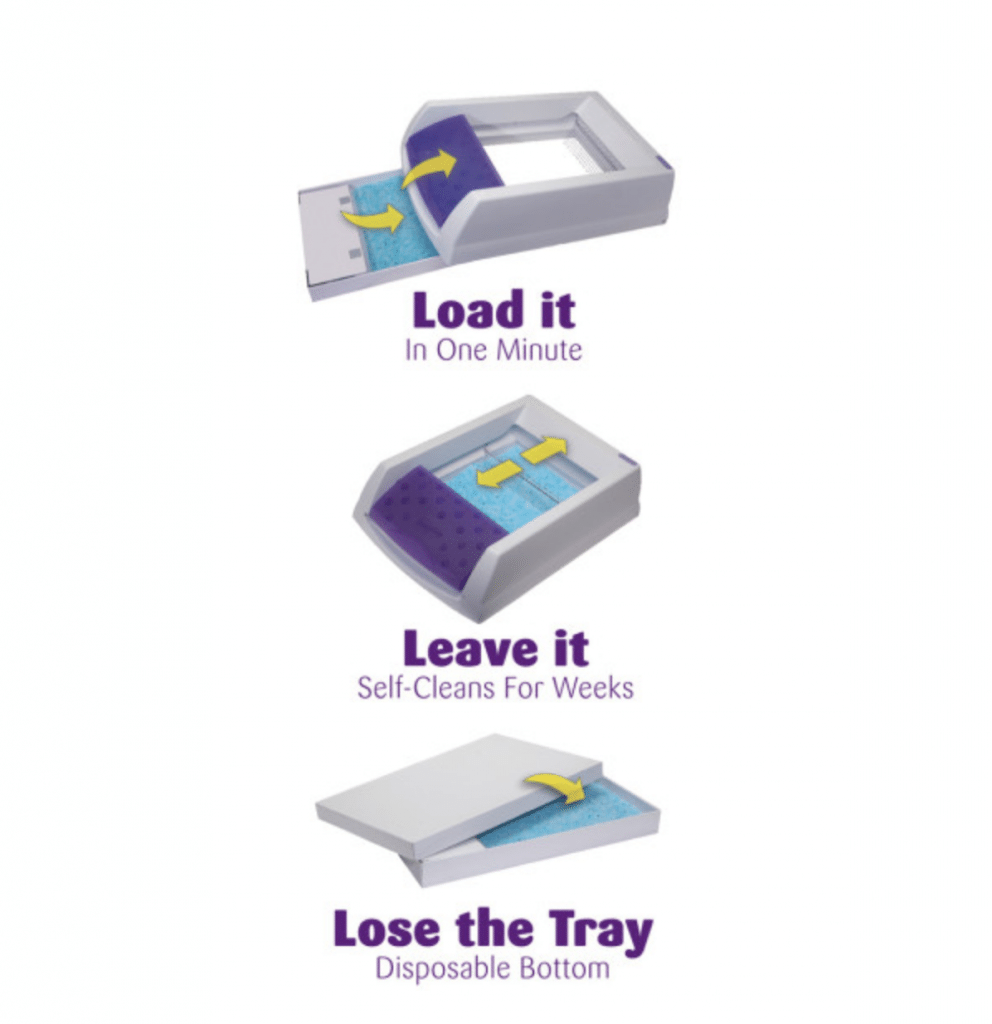 Wondering how it works? Disposable litter trays are packed with special, crystal litter that absorbs moisture and is five times more effective at reducing odors than clay and clumping litters. A few more special features of the crystal litter are:
Disposable trays for hands-off convenience
Uses 5-10x less litter than clay or clumping litter
99% dust free
Absorbs urine on contact and dries solid waste to reduce odor
For optimal results, a tray lasts 20-30 days for one cat, 15-20 days for two cats or 7-10 days for three cats. I'll be putting it to the test with my 3 cats and will let you know how it turns out! The possibility of scoop free cat care has me excited!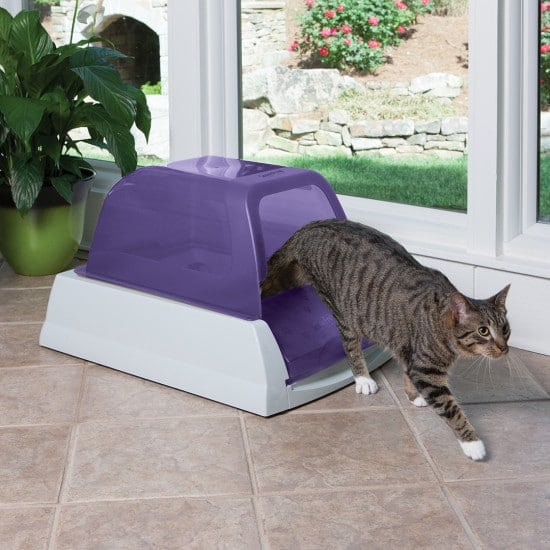 Ready to try a ScoopFree® Ultra Self-Cleaning Litter Box for your cats? You can buy yours directly from PetSafe!