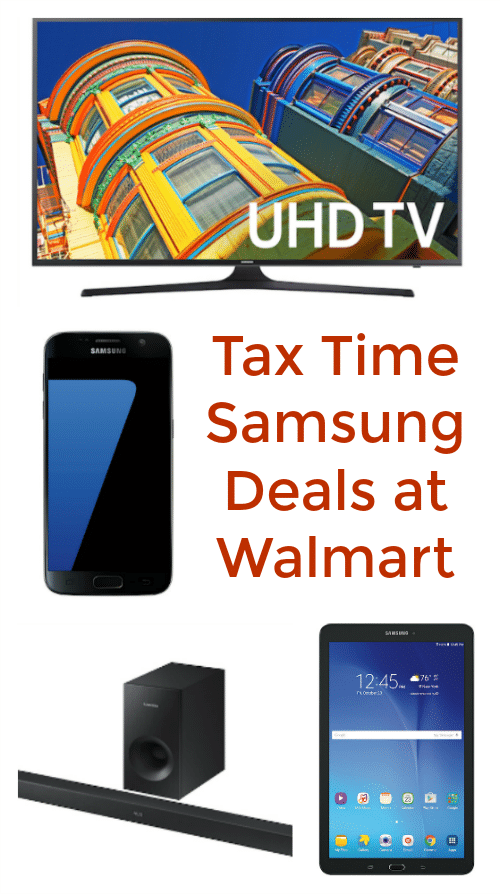 Most of us head to Walmart when we need to stock up on basic necessities like groceries, paper products and maybe a few household products. It becomes a routine where we follow the same path around the store picking up each of the items we need. But, how often do you stop by the electronics section? As tax refund season rolls around and you may be thinking of spending some of that refund money on some new tech for the home, don't miss out on the great Samsung deals available at Walmart!
All tax season long, there are deals on Samsung devices both in Walmart stores and at Walmart.com. These include deals on Mobile Devices, TVs, Home Audio Systems and Tablets.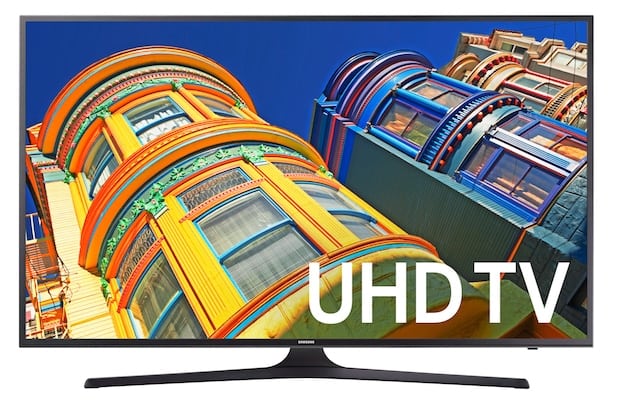 Have you seen some of the latest Samsung TVs? I especially love the 4K TVs with BIG screens like the Samsung 60″ Class 4K Ultra HD 2160p 60Hz LED Smart HDTV. The picture is amazing! Its 4K resolution means everything you watch looks 4x sharper than Full HD. It also has a cool Smart View feature that lets you watch your TV on your mobile device via the Smart View App. Right now whether you buy that or any other Samsung TV purchase of $500 or more, you will get $50 back via check after you file your taxes with Jackson Hewitt Tax Service.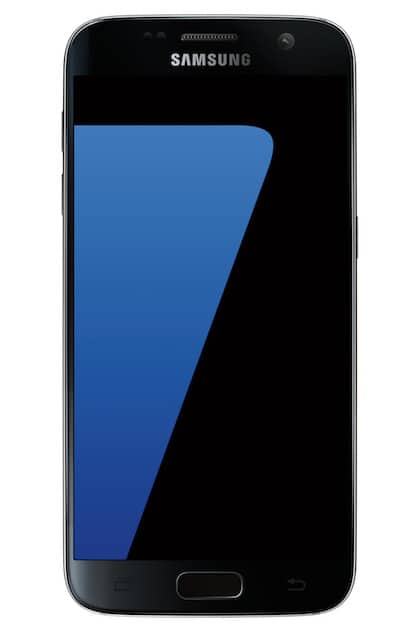 How is your mobile phone doing? Tired of your cracked screen or always dropping calls? There are some great deals on the Samsung Verizon J1 and Straight Talk Galaxy S7. There are lots of advanced features on that S7 like an IP68 rating that means it's protected from splashes, spills and even dunks! (No more stuffing your phone in a bag of rice!) It also has super fast wireless charging and a huge 32GB memory plus the option to an additional 256GB with a microSD card. This could be the right time to upgrade your own phone or for the rest of the family.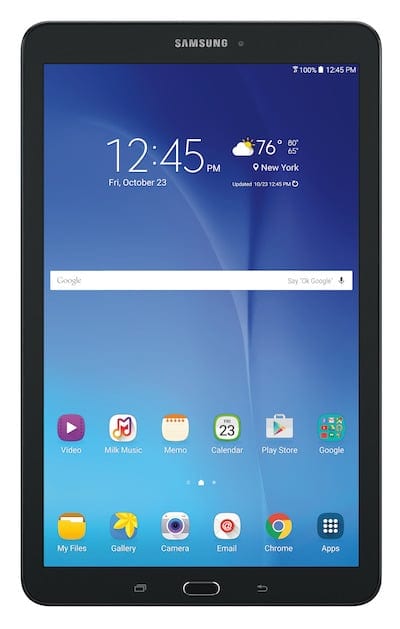 When it comes to tablets, we have LOVED our Samsung Galaxy Tablets. They're fun to use and very reliable I just took a look at some of the new ones available and now I'm thinking we might need to grab a Samsung Galaxy Tab E! This tablet lets you do everything from watching movies to reading books to surfing the internet. You can stay powered up a long time with the 7,300mAh battery. Plus it has lots of storage for your music, photos, movies and games with a microSD™ card that expands your tablet's memory from 16GB to up to an additional 128GB!