Candy Buffets are a popular new trends whether it be for kids parties, wedding receptions, or more. You can arrange candy by color or theme, and mix it up with fun containers. Here are a few Candy Buffet Ideas: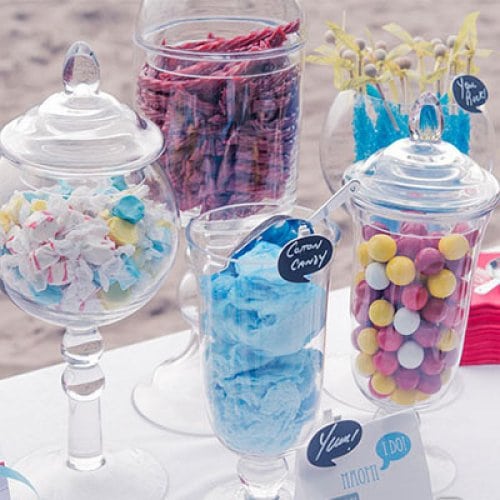 Apothecary Jars – A big part of the appeal of a candy buffet is the display itself. Use pretty and fun containers to display all your fun candy. These apothecary jars do that perfectly.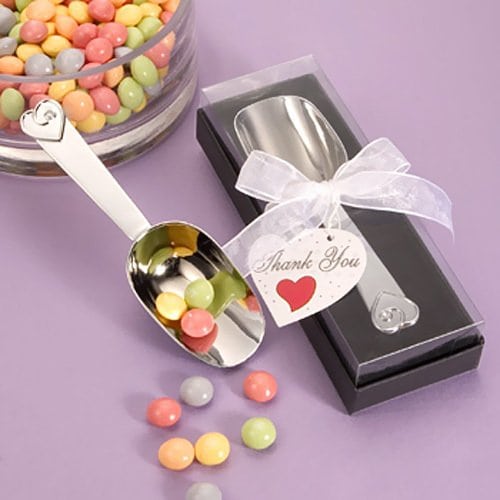 Candy Scoop Favors – How about a favor idea that is both practical and memorable? Let your guests use their scoop to sample the goodies on the candy buffet and then take it home as a reminder of the special event.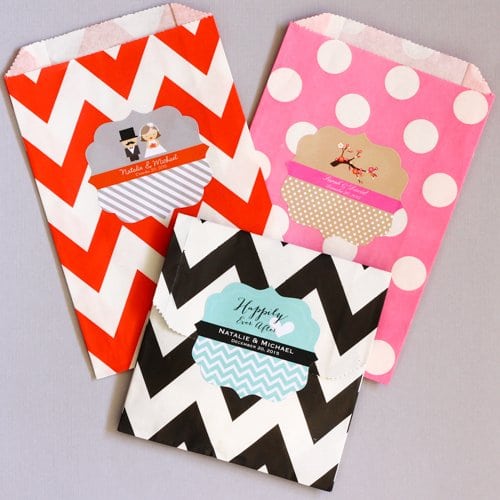 Personalized Goodie Bags – Make your goodie bags extra special by personalizing them. Add the names of the bride and groom or the party guest of honor and include the date.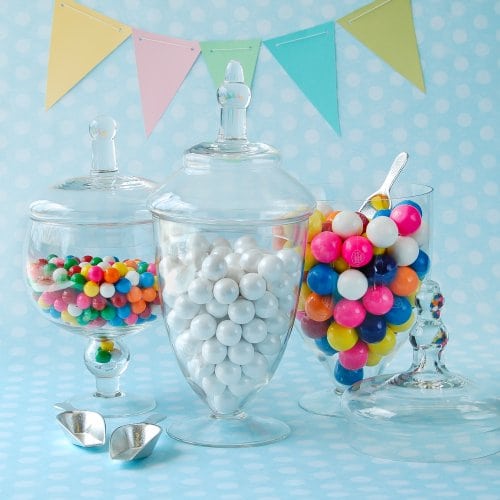 Tons of Awesome Candy in Bulk – To make your candy buffet a little less pricey, you'll want to buy that candy in bulk. Choose a wide variety so you not only have a variety of colors, but different shapes, flavors and textures as well.