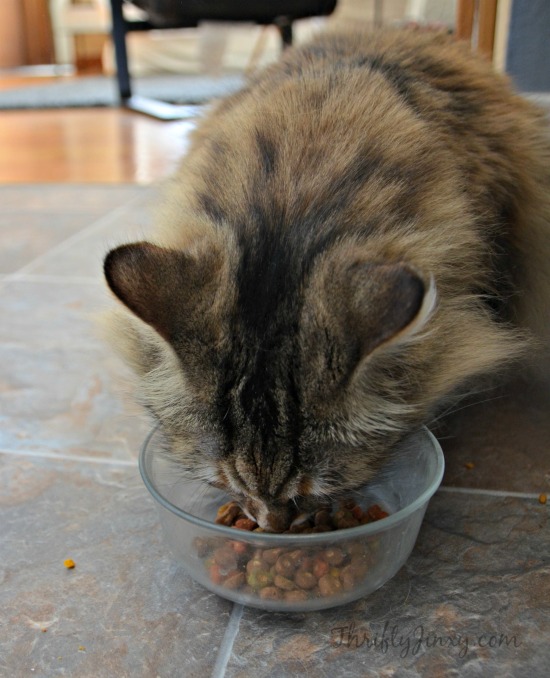 While I feel super lucky to be able to enjoy the love, affection and cuddles of my pets every day, I also realize that THEY are lucky to live in a home where they are loved and pampered. Unfortunately there are LOTS of dogs and cats out there who aren't so lucky. PetSmart® is stepping up to help out and just announced the launch of its new "Buy a Bag, Give a Meal™" program, where for every bag of dog or cat food purchased online and in all of their more than 1,500 stores throughout the U.S. and Canada they will donate a meal to a pet in need.
That means lots of needy pets will receive a meal. By a lot I mean that PetSmart expects to donate more than 60 million meals during the run of the program from March 1-Dec. 31, 2017. The nonprofit partner PetSmart Charities® will be the recipient of the significant donation and they plan to collaborate with national nonprofits to help distribute the pet food to pets in need that are served by pet shelters, animal welfare organizations and food banks. Read the complete press release here.
Our wonderful dog Toby, the German Shepherd, came from a shelter. He was found as a stray in the state of Kansas and brought to a kill shelter there. By the work of a great rescue group, he was rescued and then transported to our state of Minnesota. After first agreeing to foster him for the organization for a few weeks, we fell in love with him and made him part of our family for good.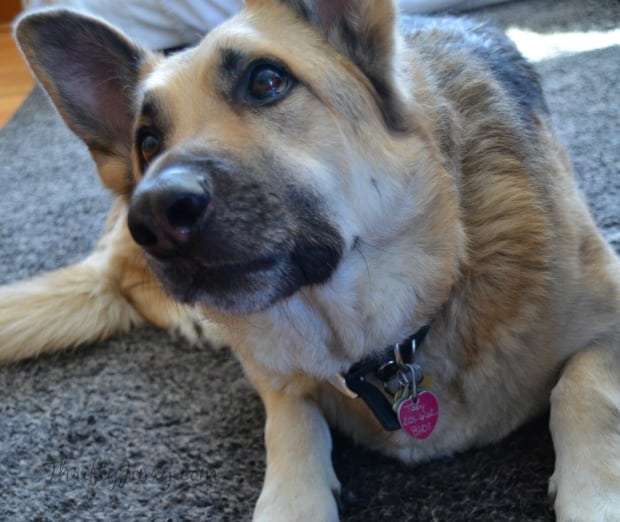 e are still so appreciative of the groups that worked to save Toby and get him to the love and safety of our home. Work like that doesn't just happen by luck. It takes the work and dedication of a lot of people. It also takes money – a lot of money! Relieving rescue organizations and shelters from the burden of having to pay for some of the food eaten by their rescued animals is sure to be a big help and will free up funds for other areas of the rescue operation. I'm hopeful that PetSmart's program will help other dogs like Toby make their way to loving homes. By buying your pet's food at PetSmart you can be part of the program's success!
For more info, be sure to follow PetSmart on Instagram, Twitter and Facebook.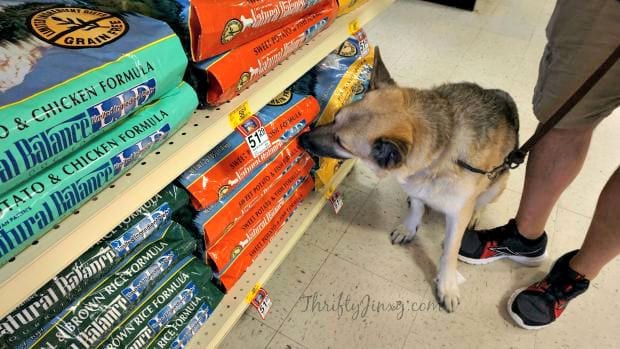 This is a sponsored conversation written by me on behalf of PetSmart. The opinions and text are all mine.