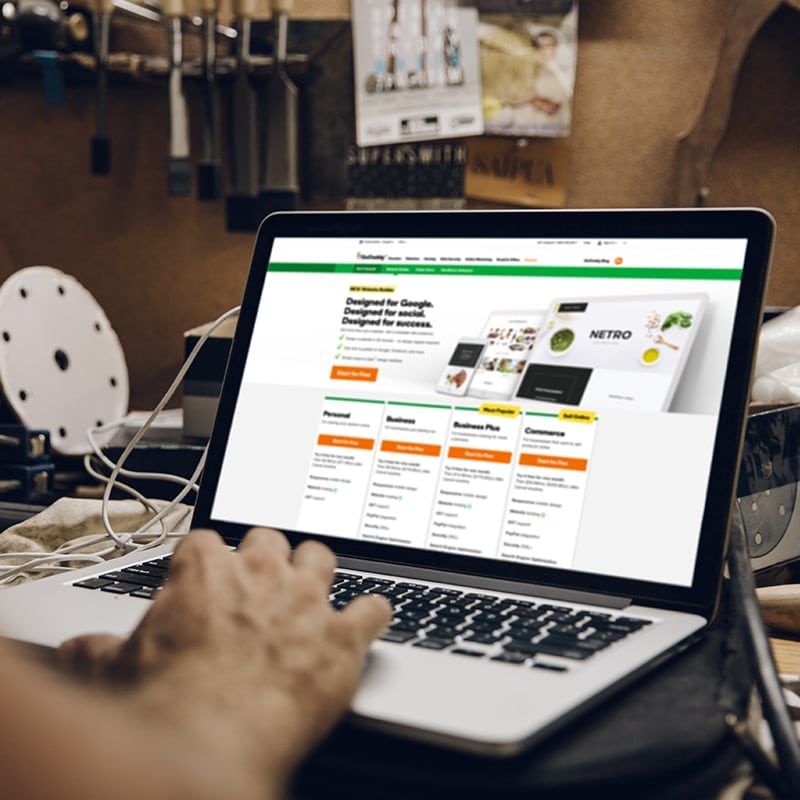 Had you asked me five years ago what a blogger was, I would not have had an answer. And then I answered an ad for a product reviewer with a popular lifestyle blogger. I learned much about the world of blogging in those three years. I realized I had a voice and wanted to share it with more than my immediate family and friends.
I knew how to create the content to share, but didn't know how to share it. I needed to build a website, but I had no idea how, So, I did what many newbies do. I had someone set up my website for me. I decided if I could now show a new blogger how to do one thing, it would be building a custom website. With the GoDaddy GoCentral Website Builder, even a novice can create theirs in less than an hour! The only news better than this would be you can get a *1 month free trial of GoDaddy's GoCentral Website Builder, through 4/10/17.
To get started, you need to create your GoDaddy account. This takes a few seconds. Next, you choose which type website you need. You can chose from four that range from a personal website to an online store. Once you figure that out, you get to tell the GoCentral Website Builder what your site is about and the name. You will soon see several mock-ups for the layout of your new website.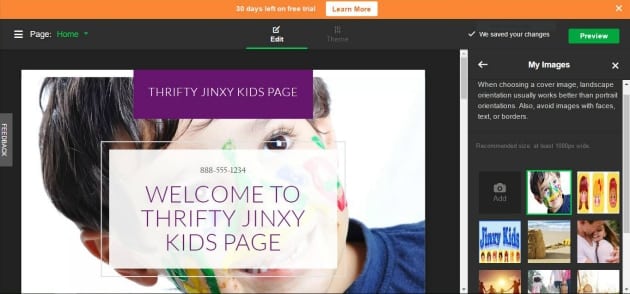 I found ours quickly and dove right in! For your header and logo, you can choose from many selections with the GoCentral Website Builder  or upload your own. I chose to upload our own. When you are ready to choose your fonts, colors and type your text, the instructions are very easy to follow. I was excited to see so many different fonts to choose from.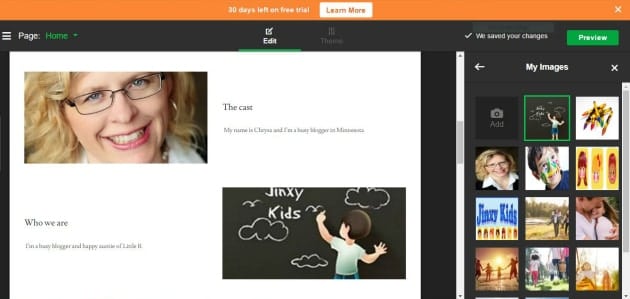 With the layout I chose, I was able to tell a little about the writers, the website itself and what it offers to potential readers. Again, the GoDaddy GoCentral Website Builder, made this quite simple to achieve. Before I knew it, everything was filled in and ready to go. I clicked the publish button and viola! Building a custom website took me less than 40 minutes!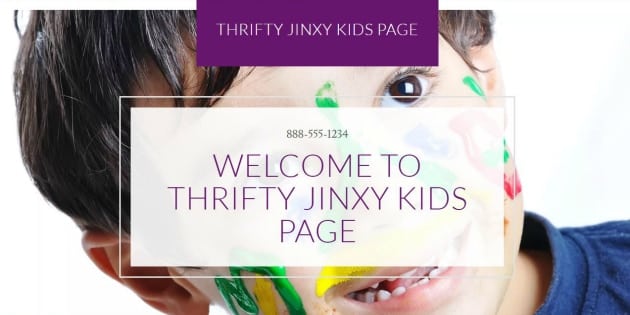 You can also set up your SEO, social media, and emails to go with your site. If you ever need to change anything, you can always go back and edit and update anytime. If you are mobile, you can make changes from your smartphone, which is so convenient. I was impressed at how professional the new Thrifty Jinxy Kids Page looks. I know our readers will enjoy it as well!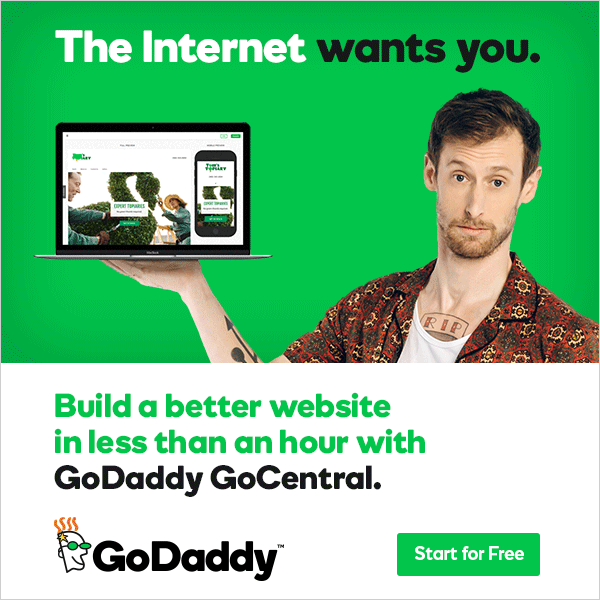 If you want to take your new GoCentral Website, to the next level, it is super easy. GoDaddy is the leading name in domains with more than 14 million people served. They also offer web hosting with real-time monitoring and 24/7 expert assistance. And all of this is available to you at affordable prices. Are you ready to build your own website? Take advantage of that *1 month free trial of GoDaddy's GoCentral Website Builder.
Have you ever built a website? Was it difficult? Easy? I would love to hear! 
*The Free Trial is an opportunity for you to use a GoDaddy product free of charge for one (1) month, beginning on the date that you accept the Free Trial offer. The Free Trial will expire one (1) month from the date you accept the Free Trial offer, regardless of whether or not you use the product during the Free Trial period. Free trial not available in all markets.
A promotional item was provided to me for today's discussion. The host for this event is Still Blonde after all these Years.