We're so excited for Peter Rabbit coming to theaters on February 9th! We were also excited to learn that Build-A-Bear Workshop has a special movie edition Peter Rabbit!
This weekend we had a chance to visit Build-A-Bear Workshop to make our very own soft, cuddly and CUTE Peter Rabbit. If you have ever been to Build-a-Bear you know what a special experience the building process can be. Not only do you get to choose what type of furry friend you want to bring to life, you get to help in its stuffing and preparation. That's the case with Peter Rabbit too!

Peter Rabbit at Build-a-Bear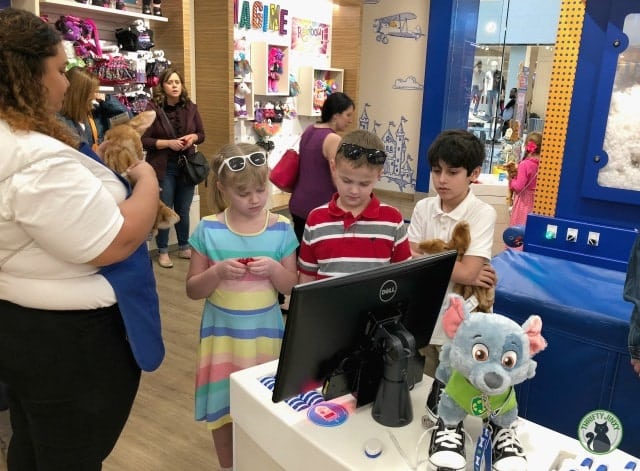 We started our process by choosing our cute bunnies. Next we got to add "straight from the movie" sound to our Peter Rabbit! The 5-in-1 phrases option lets Peter say five signature phrases from the film like, "Has anyone seen Mr. McGregor?" and "More radishes and carrots please!"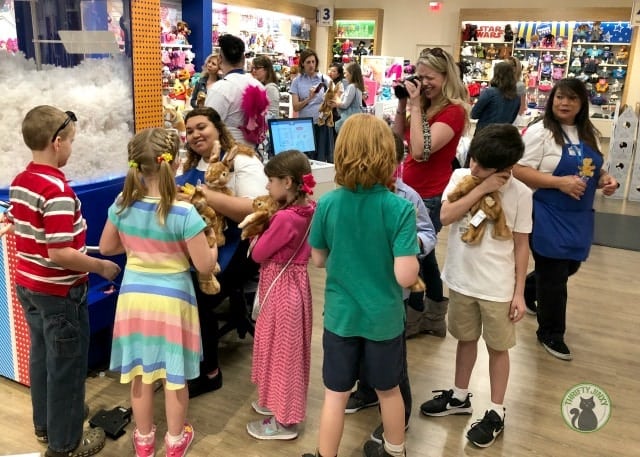 Next up it was time to stuff our rabbits! The Build-a-Bear staff was so fun and helpful as we chose hearts to place inside our Peter Rabbit and instructed us to rub it in our hands to warm it, give it a kiss, and rub it on our backs because Peter will always have our back.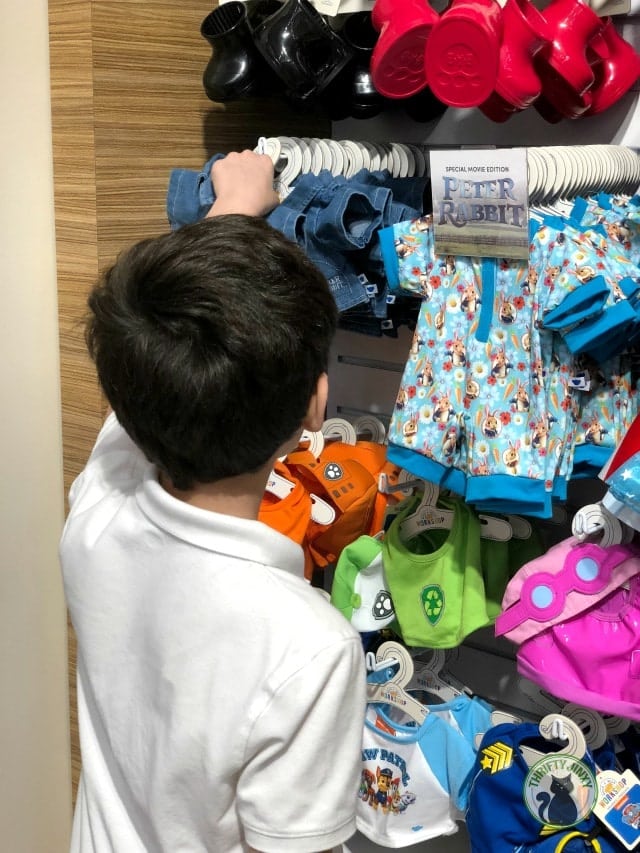 Once Peter Rabbit was filled out and fluffy, it was time to dress him! We chose to have our Peter Rabbit dress in his signature jean jacket that even features the official Peter Rabbit movie logo on the left side.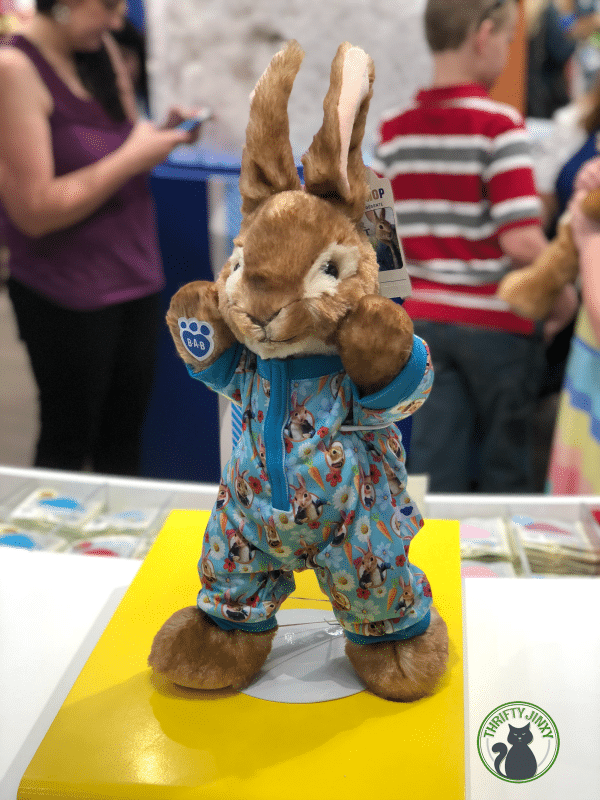 Another option is the Peter Rabbit sleeper with an adorable all-over pattern of flowers, carrots and Peter himself! It is soooo soft and cuddly! The good news about both the Peter Rabbit blue jacket and the Peter Rabbit sleeper is that they can fit on any Build-a-Bear animal, so you can suit up all your furry friends for the movie!
Peter Rabbit Gift Set

Peter Rabbit

Peter Rabbit Jean Jacket

Peter Rabbit Sleeper

Visit your local Build-a-Bear Workshop to make your own furry Peter Rabbit friend, or your can visit Build-a-Bear Workshop online to order your Peter Rabbit!

About Peter Rabbit:
Peter Rabbit, the mischievous and adventurous hero who has captivated generations of readers, now takes on the starring role of his own irreverent, contemporary comedy with attitude. In the film, Peter's feud with Mr. McGregor (Domhnall Gleeson) escalates to greater heights than ever before as they rival for the affections of the warm-hearted animal lover who lives next door (Rose Byrne). James Corden voices the character of Peter with playful spirit and wild charm, with Margot Robbie, Elizabeth Debicki, and Daisy Ridley performing the voice roles of the triplets, Flopsy, Mopsy, and Cottontail.