Find the perfect vegetable side dish with these five different Brussels Sprouts Recipes from maple balsamic to lemon garlic.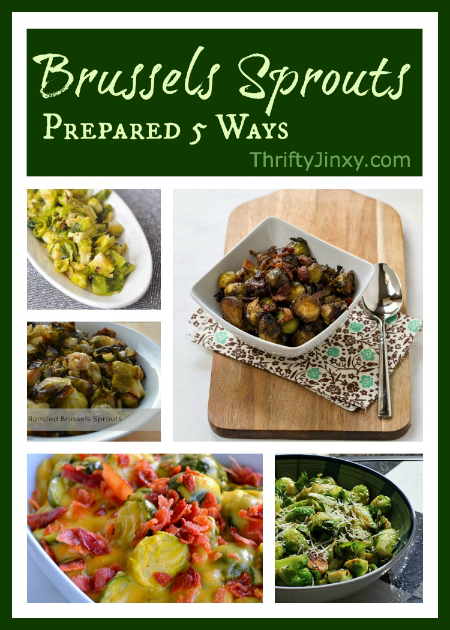 Brussels Sprouts are not a vegetable that we often serve, but it is often a holiday favorite and they are very HEALTHY! Brussels sprouts are a cruciferous vegetable in the same family as broccoli, cauliflower and cabbage and pack a big nutritional punch.
If you need a few recipes for inspiration so you can add them to your next family meal check out these 5 brussels sprouts recipes.
You'll find something to please all kids of palates with dishes ranging from Maple Balsamic Brussels Sprouts to Cheesy Brussels Sprouts with Bacon. Yum!
Brussels Sprouts Recipes: