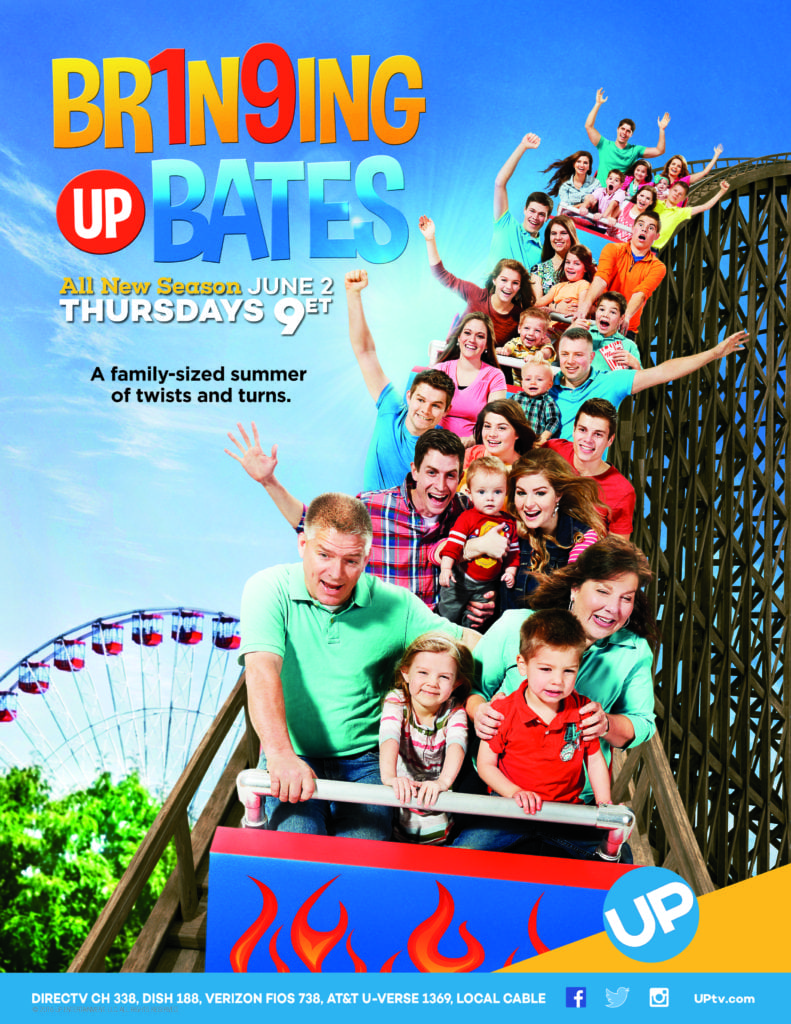 Are you tired of watching television shows about families that are unrealistic?  A lot of programs show only the good times – the children never fight, the house is always spotless, everything goes off without a hitch.  These shows are not only frustrating because we can tell they are obviously fake, but they can sometimes leave us feeling inadequate with our own family and parenting styles because we feel like you don't have it all together.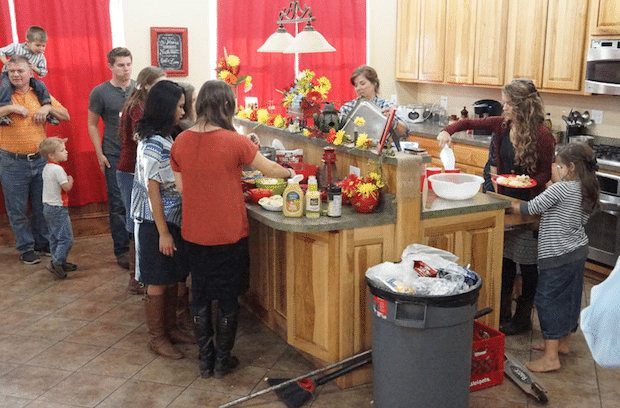 The UP Network is bringing a different approach to family television.  They believe that quality entertainment with authentic uplifting stories about families will have a positive impact on people's hearts and change the world.  They pride themselves on showing the happy times, the sad times, the difficult moments, the triumphant moments, and all of the in betweens that make a family a family.
One of their most popular shows is returning for its 4th season on June 2nd at 9pm EST:  Bringing Up Bates.  If you're not familiar with the show, it follows the Bates Family.  Gil and Kelly Jo Bates have 19 children and a growing number of grandchildren.  Not only is this show something that the entire family can watch without concern of content or language, it is a show that depicts a true family and all of their ups and downs.  This season will be documenting new babies, new loves, new careers, and more – I can't wait!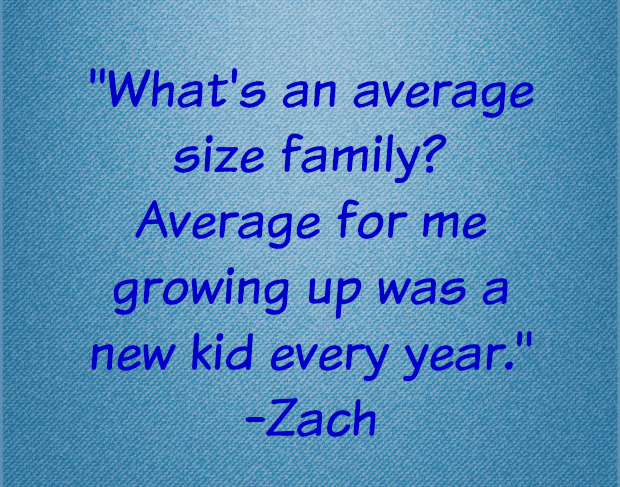 The Bates Family is known mainly for their large number of children, but they are also known for their beliefs and values.  I love how the producers scatter interviews with various family members throughout eat episode.  It is really neat to get their take on life and a lot of great quotes have come out of these interviews.  A few of my favorites are…
"What's an average size family?  Average for me growing up was a new kid every year."  -Zach
"Duct tape is always important."  -Nathan
"I don't know what's in the future, but I know Who holds the future… and I'm looking forward to what He's going to deliver."  -Gil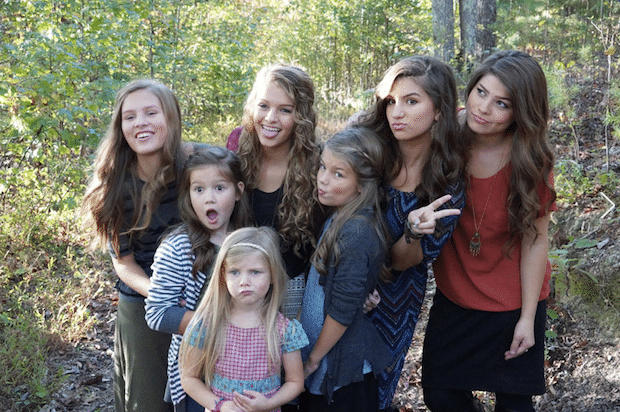 It will be hard to fully appreciate those quotes until you feel like you've gotten to know the Bates parents and kids by watching the show, but once you've watched a few episodes, these quotes will totally make sense.  Because of their large family, they've learned how to master a lot of skills, live frugally, and share the love.  I always wind up laughing when I watch this show and I turn it off feeling uplifted and refreshed.
Twitter Chat:
Join us Thursday 6/2 at 9PM EST for the premiere of Bringing up Bates Season 4 on UP TV using the hashtag #BringingUpBates. There are several AMAZING prizes ready to be won by lucky participants! Unsure how to find UP's channel on your TV? Click Here.
What: Twitter Chat Premiere Party for Bringing Up Bates
Where: Any Twitter platform! Use the hashtag!
Hashtag: #BringingUpBates
Topic: Bringing Up Bates Season 4 Premiere
Host: @BringingUpBates
Prizes: 
$150 Shutterfly Gift Card,
Apple iPad mini 2
iRobot Roomba 650 Vacuum,
Nikon Coolpix Camera/Video Camera
VIZIO 60″ 4K Ultra HD LED Smart HDTV
Grand prize will be a Kenmore Elite Front-loader and Kenmore Elite Electric Dryer
For Terms & Conditions please visit: https://everywhereagency.com/bates-chat-tc/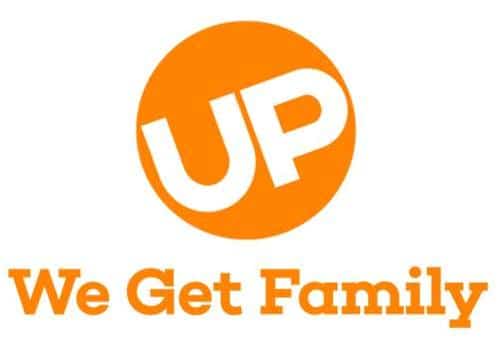 Remember to tune into the UP Network on Thursday, June 2nd at 9pm EST for the Season 4 debut of Bringing Up Bates, and then to watch every Thursday after that for a new episode.  I'm excited to see what is in store for this new season because all of the past seasons have been great!