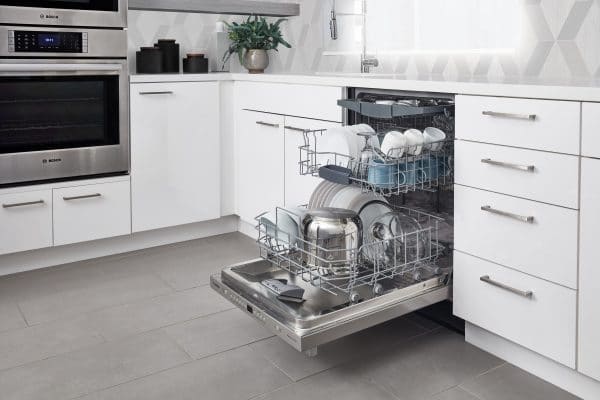 As I write this, my dishwasher is running. I'm telling you, that thing is LOUD. It makes so much noise that I either need to set the timer to have it start after I have gone to bed for the night or my husband and I need to turn up the volume on the TV just to hear our shows in the next room.
I'm thinking it's time for an upgrade pretty soon and I'm sure my husband will heartily agree! I'm especially intrigued by the Bosch line of dishwashers as Bosch is the world's #1 dishwasher brand!
Here's what makes Bosch dishwashers so special:
Quiet
Bosch is the quietest dishwasher brand in the U.S. It uses 18 sound reducing technologies to ensure you don't have to turn up the volume on the TV while the dishwasher runs after dinner, like I do right now. Since there's no telltale noise, a Bosch dishwasher is equipped with InfoLight® to let you know when it's running.
Reliability 
Bosch is the most reliable dishwasher brand with the lowest repair rate, according to a leading consumer publication.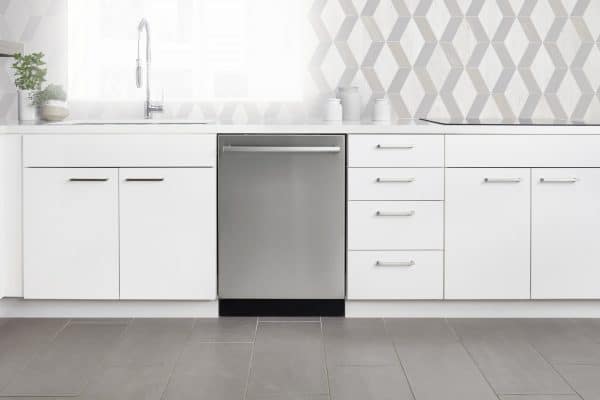 Design & Flexibility
Bosch dishwashers are available in a variety of designs and choice of door handle to fit and match any kitchen. Plus, they have a third rack to add 30% more loading area and reduce wasted space in your dishwasher. In addition, the Adjustable Rackmatic™ rack provides nine adjustable positions, giving you maximum loading flexibility.
Performance
Bosch owns five of the top ten drying scores out of 160 tested dishwashers by a leading consumer publication. No more water spots on your dishes! The condensation drying is what really sets Bosch apart. Instead of utilizing a heating element at the bottom of a dishwasher, condensation drying involves a number of dishwashing elements that work together to efficiently dry your dishes. Plus, your plastics are safe in the lower rack with this system.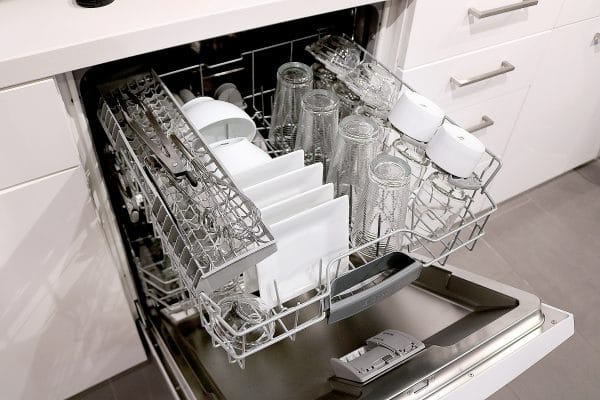 Now you can really step up your dishwashing game with Bosch's new 100 Series of dishwashers. Each dishwasher's exterior is made of fingerprint-resistant stainless steel to help guard and smudges and fingerprints and to make it easy to clean. The 100 Series of dishwashers also includes a utility rack, the perfect place for hard to place items like that last whisk. Bonus: this utility rack opens up space on the upper rack for the rest of your dishes.
You won't need to spend a bunch of time and water rinsing your dishes, either – skip the pre-rinse as all Bosch dishwashers have PrecisionWash™, an intelligent wash system with sensors that target every dish to leave them sparkling clean, every time. Of course, you want to be sure that you're purchasing a quality product for your home. No worries with Bosch as they perform 485 (!) quality checks on every dishwasher to ensure lasting performance.
Head to BestBuy.com to check out the new Bosch 100 Series Dishwashers!