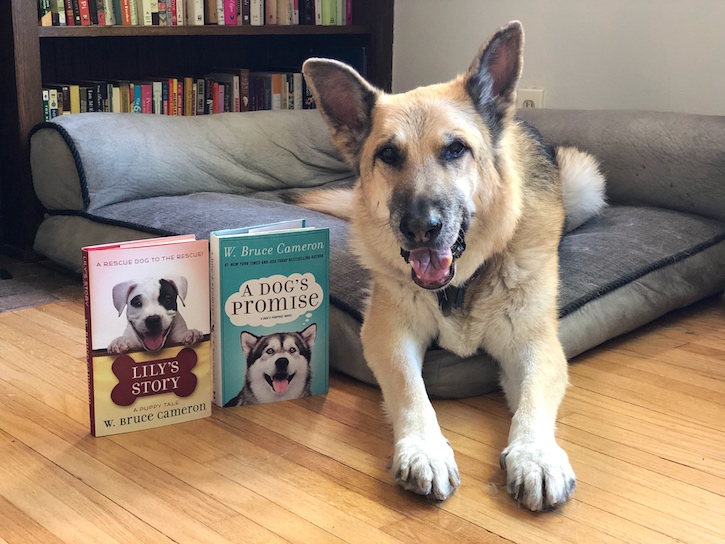 Anyone who has a dog in their family or has ever known a special dog that has made them smile knows how amazing these furry friends can be. Our dog Toby is such an important part of our family and makes us smile every day.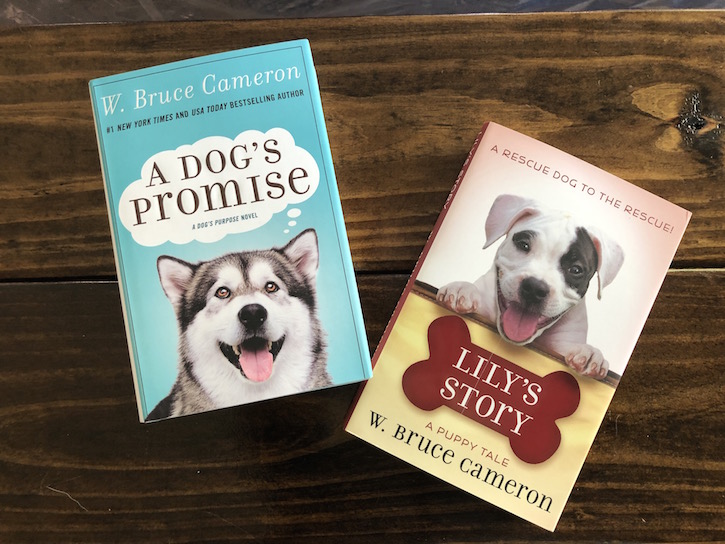 My nephew doesn't have a dog of his own, but considers Toby his dog – and I think Toby considers him his boy. Toby has helped to make him a dog lover and he has recently gotten into reading W. Bruce Cameron books about dogs. Now we have two new books to share with you!
The whole family can enjoy these captivating novels by W. Bruce Cameron about what it really means to be a good dog, and the lengths people will go to help others. Here's a little more about each book: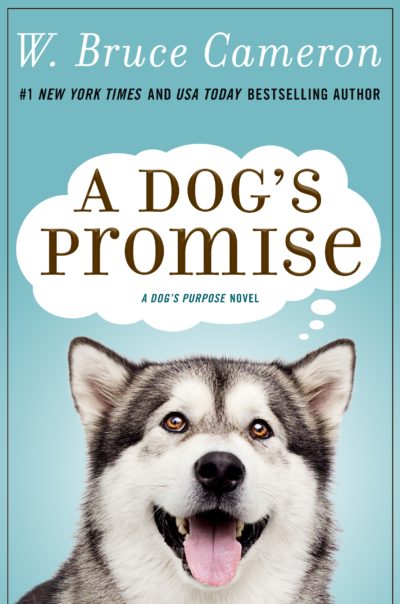 A Dog's Promise
A Dog's Promise continues the story of Bailey, the good dog whose journey started in A Dog's Purpose and continued in A Dog's Journey. This time, Bailey is joined by Lacey, another very special dog, who helps Bailey fulfill his promise over the course of several lives.
An exciting and heartfelt middle-grade novel about a pitbull named Lily, the smallest in her litter, who embarks on a unique journey towards confidence, adventure, and discovering life's purpose.
Since the publication of W. Bruce Cameron's A Dog's Purpose almost a decade ago, Bailey's inspirational adventures have earned praise from the likes of Alice Walker ("amazing…wise") and Temple Grandin ("I could not put it down"). A Dog's Purpose has inspired two hit movies, the spinoff "Puppy Tales" children's series, and a New York Times bestselling sequel.
W. Bruce Cameron is the #1 New York Times and USA Today bestselling author of A Dog's Purpose, A Dog's Way Home, and A Dog's Journey (all now major motion pictures), The Dog Master, the A Dog's Purpose Puppy Tales for young readers (starting with Ellie's Story and Bailey's Story), The Dogs of Christmas, The Midnight Plan of the Repo Man, and others. He lives in California.