Things are not always what they seem and bad things can be lurking where you may not expect them. It looks like we will find that out when The Book of Henry, from Focus Features, comes to theaters in select cities June 16th, 2017. The official trailer has just been released and the reality-TV fan in me is excited to see Maddie Ziegler of Dance Moms fame playing a central character in the movie. I'm anxious to see how she does in this role! Check out the trailer:
About the film:
Sometimes things are not always what they seem, especially in the small suburban town where the Carpenter family lives. Single suburban mother Susan Carpenter (Naomi Watts) works as a waitress at a diner, alongside feisty family friend Sheila (Sarah Silverman). Her younger son Peter (Jacob Tremblay) is a playful 8-year-old. Taking care of everyone and everything in his own unique way is Susan's older son Henry (Jaeden Lieberher), age 11. Protector to his adoring younger brother and tireless supporter of his often self-doubting mother – and, through investments, of the family as a whole – Henry blazes through the days like a comet. Susan discovers that the family next door, which includes Henry's kind classmate Christina (Maddie Ziegler), has a dangerous secret – and that Henry has devised a surprising plan to help. As his brainstormed rescue plan for Christina takes shape in thrilling ways, Susan finds herself at the center of it.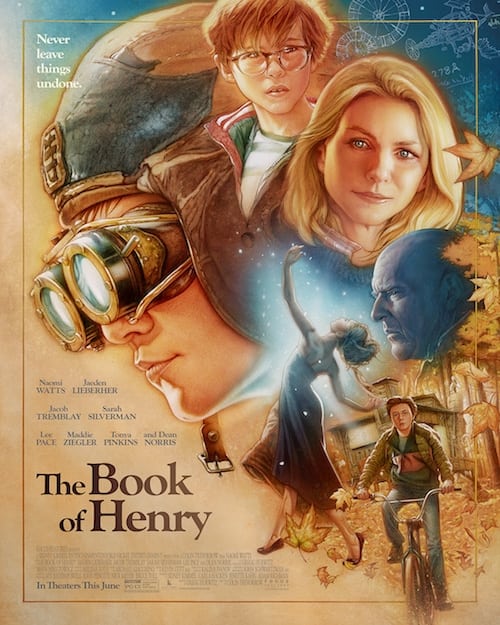 Follow The Book of Henry on Twitter, Facebook and Instagram.